The Medical Tourism industry was valued at a staggering US$439 billion, with a projected growth rate of up to 25% year-over-year for the next 10 years as an estimated three to four percent of the world's population will travel internationally for healthcare and health-related treatment.
These findings are according to a report issued by VISA and Oxford Economics. For years the medical travel industry seemed undervalued, yet VISA's report accounts for growth factors – like some 340 new international airports over the next decade – and the medical travel market could soar to an astronomical US$3 trillion by 2025.
Medical Tourism Index™ (MTI), listed the top 41 destinations for those seeking value-added services and high quality of healthcare across the globe. In it, the similar pattern of global growth emerges: that the United States leads in terms of market share of healthcare travel spending, but Asia's Thailand, Singapore and South Korea continue to thrive. Both VISA's and MTI's™ findings expect China to overtake the US spot within the next 10 years due to the population's demand for higher quality of care.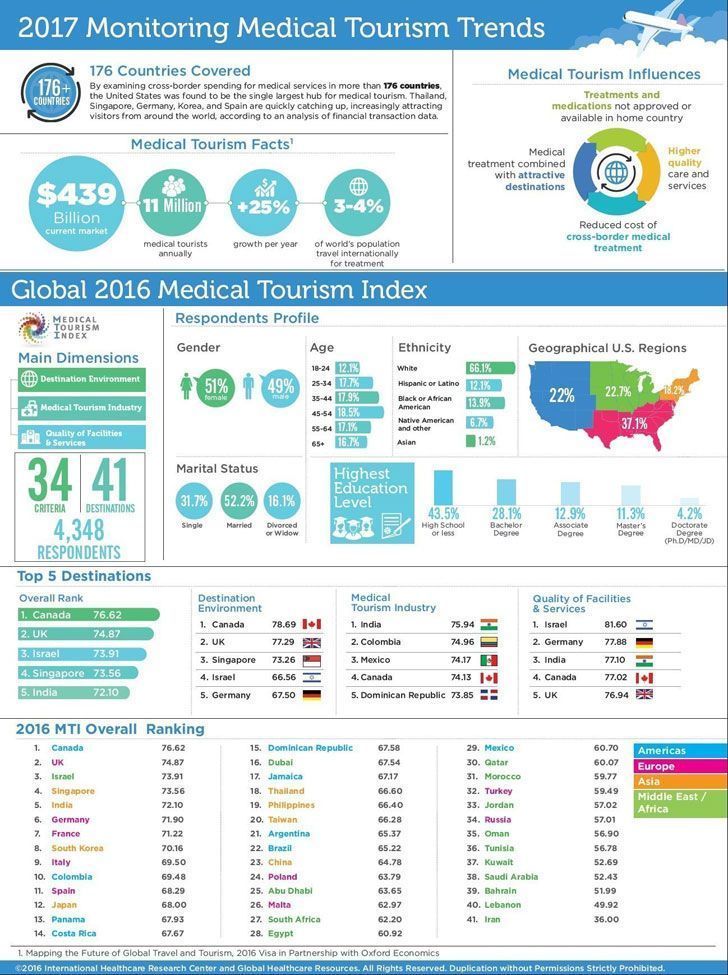 The findings don't just span the global spectrum but also the age spectrum as well; VISA expects 13 percent of all international travel by 2025 to be older travelers. Meanwhile, a recent survey of 31,000 18-34 year olds from 134 countries by popular booking site TopDeck Travel found that some 88% of them travel internationally between 1 to 3 times annually and that the number only continues to grow.
The entire medical tourism and health tourism industry will descend upon Washington, D.C., September 25-28, 2016 for the 9th World Medical Tourism & Global Healthcare Congress. Over 3,000 attendees from 50+ countries brought USD 1 billion in new deals last year paving the way for leaders this year to catch the next wave in partnerships and medical tourism investment.
VISA said, "We believe that medical tourism is primed for accelerated growth as more of these travelers seek new treatments, as well as lower cost or higher-quality care not available in their home country."