Golfing icon Tiger Woods and his TGR Design company have today been unveiled as lead architects for one of two spectacular golfing layouts to be created at Mākaha Valley Resort, Hawaii, a project commissioned by Pacific Links International, the world's premier golfing network.
Inspired by the pristine setting on Oahu's Leeward Coast, TGR Design will lead the development of the Mākaha North Course, while Gil Hanse, creator of the Olympic Course in Rio de Janeiro, will develop the Mākaha South Course. Together, these world-class, tournament-quality layouts will become the centre pieces of the Mākaha Valley Resort, a 644-acre mixed-use property developed in conjunction with community leaders and native cultural practitioners on Hawaii's third-largest island.
Nestled high above the Pacific and meandering through lush, rolling terrain, the North Course lies in the shadows of the Waianae Mountain Range, where players will encounter stunning scenes of Mt. Ka'ala (an ancient volcano and the highest peak on Oahu) and expansive ocean views that contrast strikingly with the imposing emerald mountains.
The open nature of the course will provide countless opportunities to bask in this beautiful setting, while the vast fairways, speckled with bunkering, will promote strategic choices and different routes of play. The natural layout will require golfers to navigate a myriad of options in order to score well. Large, tightly mown green surrounds and intricate internal greens contours will further emphasize the highly strategic nature of the golf course, which also boasts variety in hole direction, elevation, shot shape, and distance.
14-time Major Championship winner and one of the most successful sportsmen of all time, Tiger Woods, said: "At TGR Design, we focus on finding spectacular locations to design distinct and memorable golf courses. The Mākaha Valley on the west coast of Oahu is truly one of these unique and special locations. The cathedral-like setting of the property is framed with big ocean views to the west and towering mountains to the east. We are designing a golf course that will take advantage of this spectacular setting yet still be fun and playable for golfers of all abilities."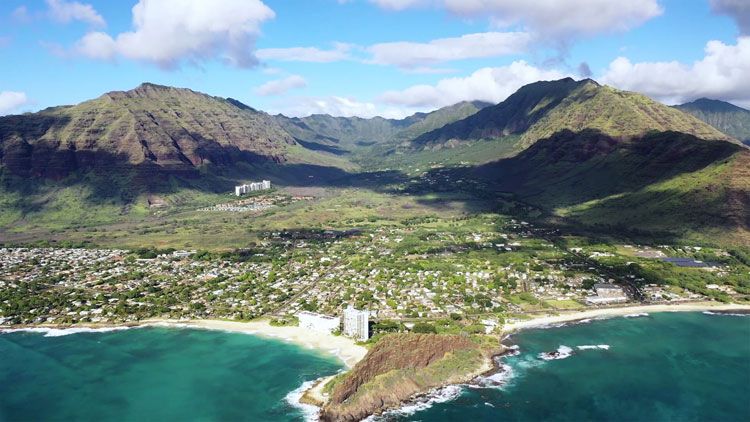 Gil Hanse, also responsible for the renowned Streamsong Resort – Black Course and Pinehurst Resort & Country Club No.4, said: "We at Hanse Golf Course Design are very excited to be partnering with Pacific Links International on the South Course at the Mākaha Valley Resort. The opportunity to work on such a magnificent site, with equally dramatic views of the ocean, the mountains and up the valley is all we could hope for on a property.
Du Sha, owner and founder of Pacific Links International, said: "The Mākaha Valley Resort represents an incredibly exciting development for Pacific Links International and we are extremely pleased to be able to unveil our partnership with TGR Design and Hanse Golf Course Design.
"Through the creativity and ingenuity of both Tiger Woods and Gil Hanse, and the natural beauty of the Mākaha Valley, we will create one of golf's finest and most sought-after destinations, and we look forward to sharing further details with the golfing world as the project develops."
Over the past two years, Pacific Links International has partnered with developer, Stanford Carr, to work with community leaders, landowners, native Hawaiian cultural practitioners and regulatory agencies of the State and City on the long-term vision for Mākaha Valley. This encompasses a holistic traditional Hawaiian Ahupua'a concept, which considers the entire valley from the mountain (Mount Ka'ala) to the ocean (Mākaha Beach).
Through this partnership, this project will incorporate Hawaiian culture, golf, homes, resort, community use, economic development, recreational uses, and natural resource management. This major initiative is being led by vested stakeholders whose role it is to maintain the well-being of the region and to create a common vision that is economically sustainable and steeped in the values and practices that will make natives of Mākaha and the Leeward Coast proud.
Pacific Links provides golfers with a premium golf experience through an innovative international membership structure focused on the Chinese golfer. Pacific Links offers them access to the finest collection of high-quality golf clubs in the world. Since 2012, the Pacific Links Network of Affiliated and Reciprocal clubs has grown to over 400 properties located in more than 37 countries around the world. Its membership roster in China is now in excess of 17,000, as well as an aggregated population of over 125,000 network golfers from participating network clubs.