The Barbican welcomed more than 150 buyers from the corporate, agency and association sectors to a high profile showcase last night that highlighted the venue's wide range of flexible meeting, conference and event spaces.
Less than a week after winning gold in the CSR and Sustainability category at The London Venue Awards, the Barbican opened its doors to a host of past, present and potential clients including Banks Sadler, Bafta, British Heart Foundation, Cartier, Encore Tickets, The Embassy of Belgium, Kuoni, ITV, White Production, UK Council for Psychotherapy, The Tavistock Institute and Tracoin Services.
The event shone a spotlight on the venue's Garden Room, Conservatory, Terrace and Frobisher event spaces, which include London's second largest glasshouse conservatory – ideal for hosting receptions of up to 650, meeting spaces including two auditoriums – capable of theatre style events up to 250 and one of the City of London's most technically advanced boardrooms.
"We are always looking for new and creative spaces for our events but as a charity we are often limited in our choices and have until now discounted London. The Barbican has changed our perceptions of what is available though," said Annabel Navarro from The Tavistock Institute. "It's flexible and high-quality spaces, combined with superb food, great catering and award-winning sustainability initiatives make it a great fit for us and we are looking forward to exploring opportunities to bring our events to the Barbican."
Lisa Sellick Tracoin Services Ltd added: "As a first-time visitor to the Barbican, tonight has totally changed my perspective of the venue. In particular, I have been impressed by the flexible spaces and greenery on display in areas such as the conservatory and garden room. I will certainly consider the venue for future events amongst our international client base.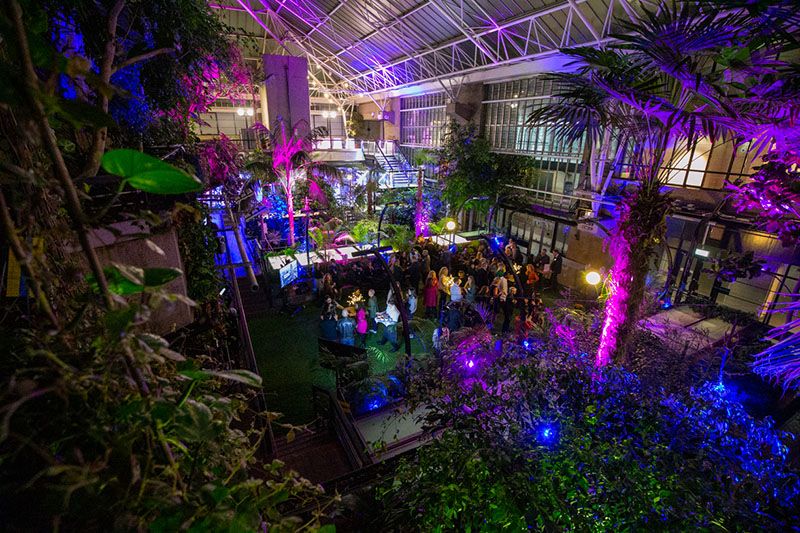 Jackie Boughton, head of Barbican Business Events concludes: "Tonight has been a tremendous success. We have welcomed many of the UKs leading brands, organisers and associations. It has been a real pleasure not just to host them but to also highlight our award-winning offer."
The event was supported by the Barbican's catering provider, Searcy's as well as Worldspan, who provide event services and solutions for corporate's using the venue.