What do an electric-powered surfboard, intelligent office lighting, and plastic-free gingerbread packaging have in common? All three are innovations by Bavarian start-ups. They can be seen, along with other featured exhibits, in "MCBW START UP".
The exhibition, presented in Munich Airport's Terminal 2, Level 04, south check-in area, will continue until April 20th, 2020. It is taking place under the auspices of the Munich Creative Business Week, the largest design event in Germany.
The concepts presented by 13 young companies stand out especially through the innovative approaches behind them: Aerofoils GmbH, a company from Garching, has developed an electric-powered surfboard in cooperation with AUDI AG. It enables surfers to glide over the water surface at speeds of up to 45 km/h without the aid of wind or waves.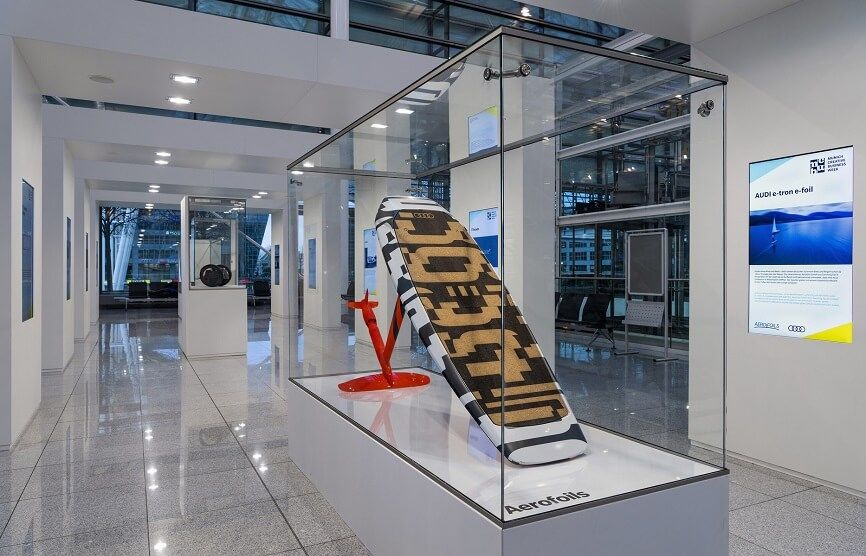 The office lamp developed and marketed by the Munich-based startup HEAVN intelligently adapts the intensity, color temperature and direction of light to the time of day or the user's needs.
And the battery-powered electric car presented by Sono Motors is sustainable from start to finish: from the sourcing of raw materials and the use of 100% green power in the manufacturing of the vehicle to its operation with renewable energy.
Photo Credits: Flughafen München