There is no better time to live your life and enjoy tasty cocktails than while traveling. The new experiences, cultures of a new country, and sharing it with your friends will become even more fun with a delicious drink in your hand. But how to make cocktails in a hotel room?
Do not worry. This guide will help you make delicious drinks easy and fast.
Step 1. Preparations
If you are determined to make cocktails in your hotel room, that you should prepare in advance. There are several things to consider:
1. Necessary gadgets
For the majority of the drinks, you will need at least one good gadget. For example, you can go for margaritaville margarita maker and take it with you. You will be able to prepare all kinds of margarita easily and fast. Moreover, some machines can be used as blenders to make any other cocktails. It is better to bring one appliance that will help you make several drinks.
2. Cocktails you will make
We recommend making a list of cocktails you plan on making in the hotel room. Go for simple drinks that do not require a lot of time and ingredients. You will not want to spend a lot of time preparing a drink and then cleaning everything. Choose simple but tasty cocktails such as mojito and margarita. You should also write down some recipes you will need to make drinks.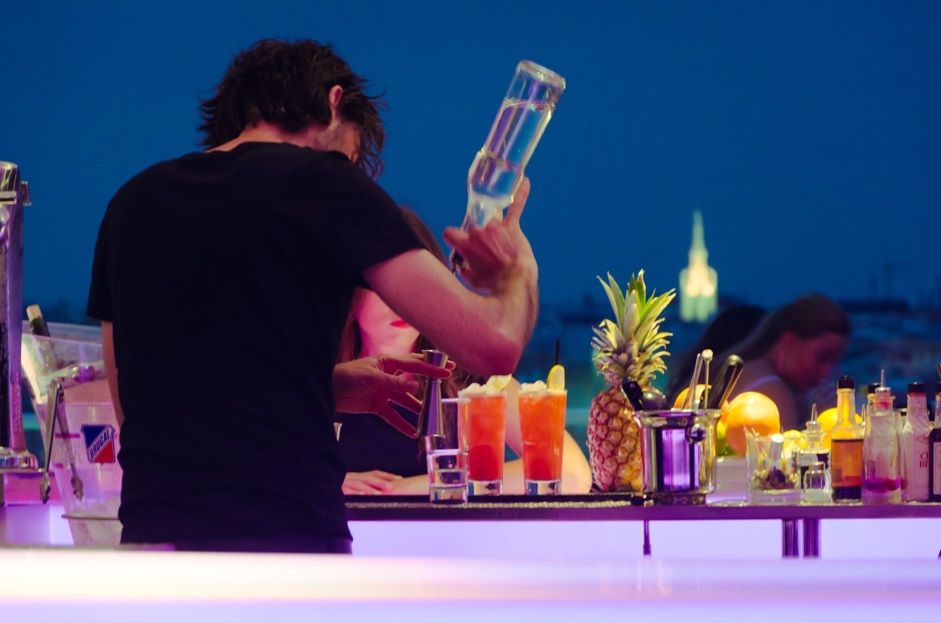 3. Buy necessary ingredients in advance
We all know how expensive are products at hotel. Especially when it comes to alcohol. That is why we recommend buying the necessary ingredients in advance. See which products will not spoil and buy them. For example, you should purchase alcohol that will be base for your cocktail in advance.
Step 2. Make cocktails
Now we can move on to making easy and tasty cocktails. You should make sure that you have all the ingredients. Buy those that you did not bring. Take a blender that you have selected from jons guide and start making your drinks. Use the recipes you prepared in advance to speed up the process.
Step 3. Clean
Before moving onto drinking freshly made cocktails, we recommend spending five minutes on cleaning. You will be able to wash all the devices you used. We guarantee that you wouldn't want to clean after you have relaxed and had a drink. That is why it is better to do it before.
Step 4. Enjoy
The last step is the easiest and the most fun: enjoy your freshly prepared drinks and relax. Bring your friends and share this experience with them. There is nothing better than drinking a delicious cocktail in the company of your closest friends in a new city or country.
To conclude, if you're a cocktail lover who always wanted to make delicious drinks in a hotel room — this guide is for you. Follow these 4 steps and you will not be disappointed.