Ukraine's leading inventors visited Lviv for the 3rd Event Industry Forum (EIF2020) that took place on February 20-22 at Arena Lviv.
Ukrainian event industry players came to the cultural capital of Ukraine to gain knowledge, share experiences, generate creative ideas, find partners, think about the strategic development of the Ukrainian event market, discuss important topics, challenge and motivate each other to achieve new goals.
Around 100 speakers in two days in seven thematic halls spoke about 50 topics in order to create and change the event industry of Ukraine.
Lviv City Mayor Andriy Sadovyy welcomed participants of the forum and revealed that Lviv in 2020 is focusing on culture: in art, in business, in public transport, etc.
The 3rd International Industry Event Forum is dedicated to building relationships in the marketplace based on the human qualities and values ​​that should be alert to the development of the event market of the future. Changing the values ​​and playing by the rules of the modern civilized market, each individual can make an invaluable contribution to the formation of the powerful development of the event industry.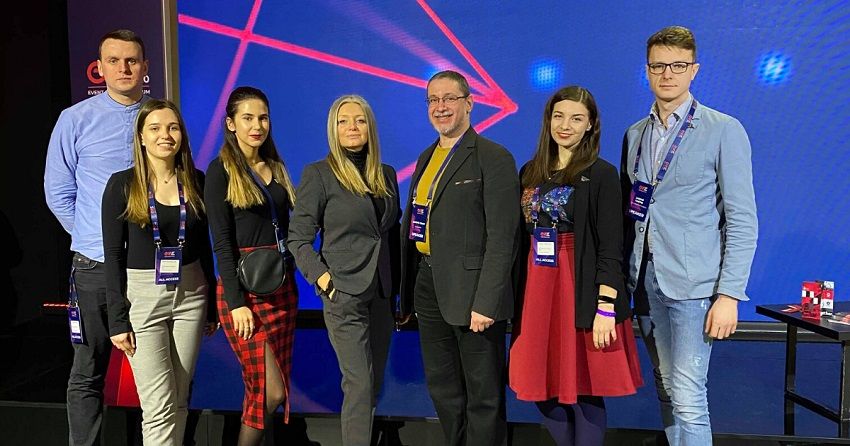 Lviv Convention Bureau invited the president of Euroindex Exhibition Company, chairman of the Supervisory Board of KyivExpoPlaza Exhibition Center, member of the Board of Directors of the UFI World Association of Exhibition Industry Veleriy Pekar, Director of innovative ICE Kraków Congress Center – Paula Fanderowska to participate in the MICE and Venues hall.
All speakers shared examples of project implementation, networking tools, system of event organization, innovative technical solutions, cooperation between inventors and local authorities, secrets of coordinated work of team.