When you think about a vacation in Asia, then there are only a few countries that come to mind, possibly one of them is Singapore. This country offers us a rich culture, colors, lights, beautiful sceneries and great food.
In this post, we will discuss what makes Singapore a great travel destination amongst travel enthusiasts around the world.
Every tourist in the world would have a great time in Singapore, with their century-old temples, bustling hawker centers, new hotels and nature-rich sceneries. They will offer you hospitality which tourists love about this great country. Singapore is sure to leave you enchanted by the beauty of their island. They have many events going on throughout the year, which will give you no time to rest from fun. Singapore offers one of the best food experiences in the world. With their hawker centers, they serve up dishes that cover Chinese, Malay and Indian culinary traditions.
A modern city-state and island country, Singapore does have a taste for fashion. The people living there and the tourists visiting loves to go shopping. With the shopping paradise of Orchard Road and Marina Bay, thousands like to shop from there. Singapore is truly a city that never sleeps and never ceases to party. The night-time of Singapore is just another big adventure waiting for you. With parties, alcohol, gambling and fun, Singapore will keep you awake 24/7.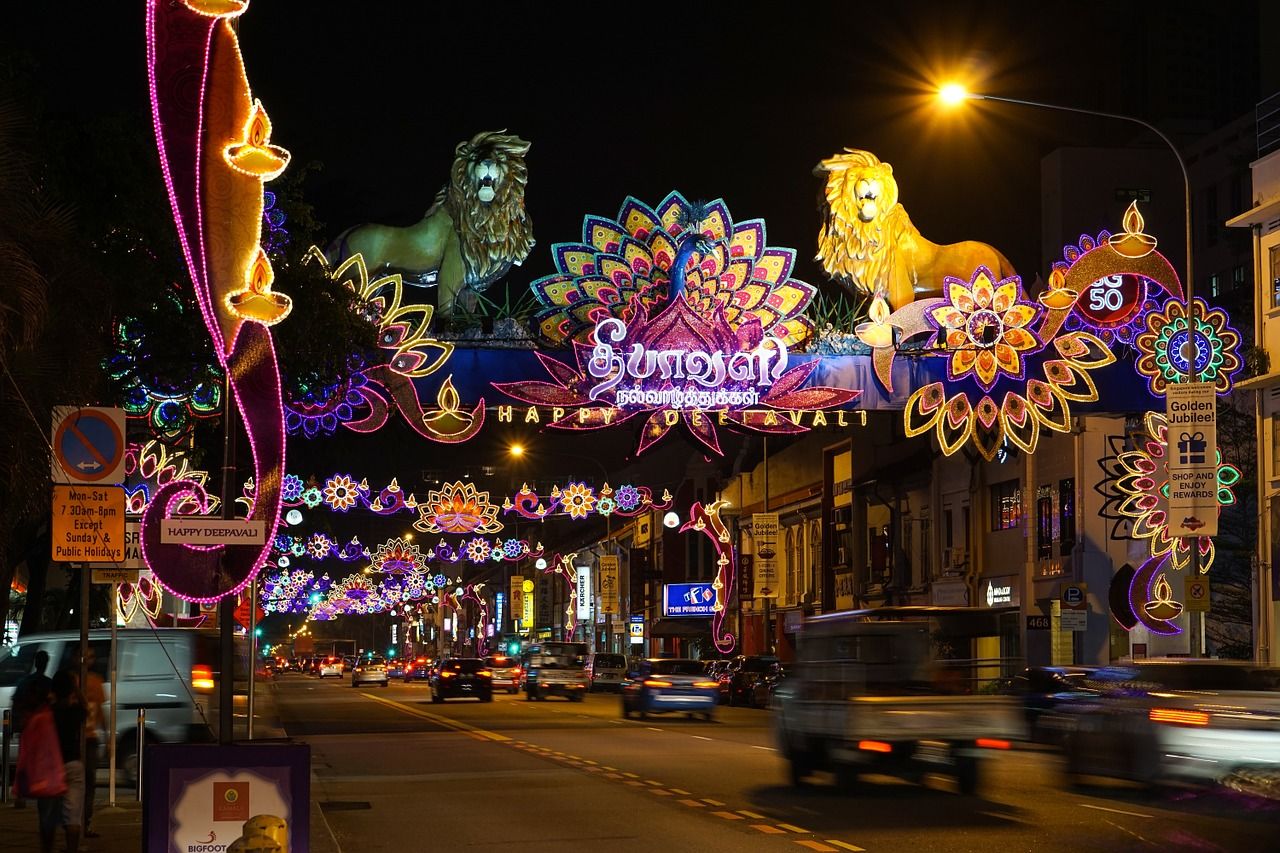 List of Must-Do Things in Singapore
If you visit Singapore and leave without doing these, then you have to go back! You should not miss doing these at any cost:
Visiting Universal Studios Singapore
You will experience your favourite films come to life. You will see characters from Shrek, Madagascar & Transformers.
Singapore's famous Hop-On Hop-Off Bus Tour
Hop-On Hop-Off Bus Tour will allow you to visit the city's important places in just a day covering over 37 spots.
Breath-taking night Safari at the Singapore Zoo, they offer an up-close look at exotic creatures and nocturnal critters.
Gardens by the Bay and OCBC Sky Way
With south, east and central bay you will experience flora and fauna from all over the world. With the OCBC skyway, you can take a beautiful look of Marina Bay. Check out their website to see all the events they have throughout the year.
Visiting the round island
Here you can experience Singapore's war and cultural sites. You will get to know how Singapore contributed to World War II.
Visiting the land-based Casinos of Singapore
The casino empire offered by Singapore is quite big and overwhelming. There are 3 top casinos that handle most of the gambler trying their luck.
Marine Bay Sands
Marine Bay Sands offers lavishing casino in 15,000-square-metre of land. They feature 500 gaming tables with 1,600 slot machines. People who prefer private games, there are more than 30 private gaming rooms. They say "Marina Bay Sands offers a vast selection of the newest and most popular electronic gaming machines worldwide". Bets start from a minimum of S$25, but for live games, it depends on the table.
Aegean Paradise Cruise
Aegean Paradise Cruise gives you the extraordinary pleasure of gambling all day and night. This casino has 40 live tables that offer poker, blackjack and hundreds of jackpot machines to choose from. Aegean Paradise Cruise offers very low minimum bets in comparison to his competition. They have a rule of minimum bets of just S$2. Their passion for gambling will undoubtedly leave you in awe.
Genting's Casino
Genting opened four hotels and then a casino floor on it. The casino floor is about 160,000 sq ft. This place is open 24/7 for gambling. The minimum bet value here is S$5, which is an average bet value throughout the country. They are a modern casino and have all the games a standard casino has. The games like roulette, slots and blackjack are famous there.
Conclusion
Singapore is truly a heaven on earth for tourists. They have a rich culture and modern society which enchants us. The casino tourism of Singapore is one of the best and worth checking out and the land-based casinos mentioned above are a mecca for any gambler. If you are the type of gambler that prefers playing in the comfort of your hotel room, there are always online casinos that offer you a great and secure experience.