Culture enthusiasts around the world need not despair as German museums open their virtual doors to the public. Do you want to enjoy museums in Berlin, Hamburg, Munich or Düsseldorf from home?
Google Arts & Culture makes it possible by offering digital access to an array of German cultural organizations, operas or museums.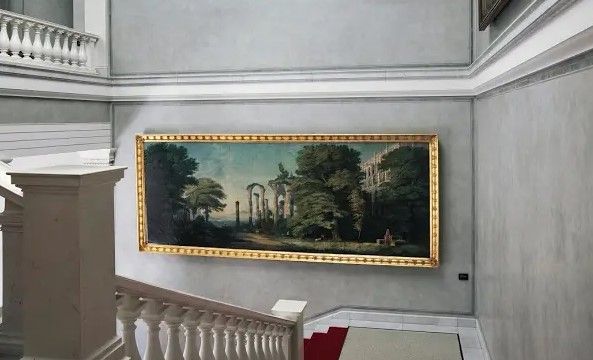 Google Arts & Culture has recently unveiled its collaboration with the Museum Island and offers a virtual look at collections from the five museums on this Berlin island: the Altes Museum, the Neues Museum, the Alte Nationalgalerie, the Pergamonmuseum and the Bode-Museum. The museums are renowned for their detailed collections of human history, with objects and artefacts dating back over 6,000 years. The guided tour in virtual reality and the representation of the art works in ultra-high definition allow you to get as close as possible to a real visit to the Museum Island.
How about a virtual visit to one of the most beautiful concert halls in the world? Take your time to have a look at the stunning building that also includes a plaza, a roof terrace, various apartments and a cool escalator. A series of photos and videos tells you all about the construction of this 110-meter-high masterpiece, its layout and all the details to understand how the building creates the perfect acoustics.
The Kunstpalast in Düsseldorf brings together a multiplicity of masterpieces from various artistic icons. Besides the paintings of Rubens or van Rijn, amongst others, there are collections of modern design and one of the largest collections of glass in the world. Tour the museum virtually via street view and admire the collections and paintings in high resolution. An experience for those who like to experience art and design, baroque and modern.
The Deutsches Museum in Munich is one of the most renowned science and technology museums in the world. The museum takes visitors on a journey through more than 100 years of innovation and scientific performance – and it is well worth it! With an offer of 20 online exhibitions, guests can navigate between the creation of gummy bears, learn about the evolution of electronic music recording or how the first men were sent into space whilst also enjoying an introduction to nanotechnologies and biotechnology. Wander around all day from the comfort of your living room.
The Städel Museum in Frankfurt has one of the largest collections of European art and, founded in 1815, it is also the oldest museum in Germany. It offers a fantastic overview of European painting, with an emphasis on Renaissance art, Baroque art and Modern art amongst others. The highlight of a virtual visit is the in-depth analysis of the painting "The Geographer" by Johannes Vermeer.
There are many other German museums and collections that can be discovered on Google Arts & Culture. More information: https://artsandculture.google.com