Tourism has been among the hardest hit of all sectors by COVID-19 in 2020. As countries start to reopen for international travel, travelers started to search for their next travel destination.
A recent study by Official-Esta.com reveals the most searched travel destinations for post lockdown travel.
The results are based on data from the Google Keyword Planner tool. It analyzed the countries that people are looking to travel to for a post-lockdown holiday using terms including "Flights to X" and "Holidays in X". Data was pulled in August 2020.
With a Global Annual Search Volume of 1.93 million Italy ranked at top of the list.
Maldives and Mexico followed Italy as the most search travel destinations with 1.79 million and 1.72 million searches respectively.
Thailand which still didn't open its doors for international travelers ranked in fourth place with 1.65 million search volume.
Spain, Canada, Greece, Turkey, Japan, and Australia make the Top 10 most searched travel destinations in August 2020.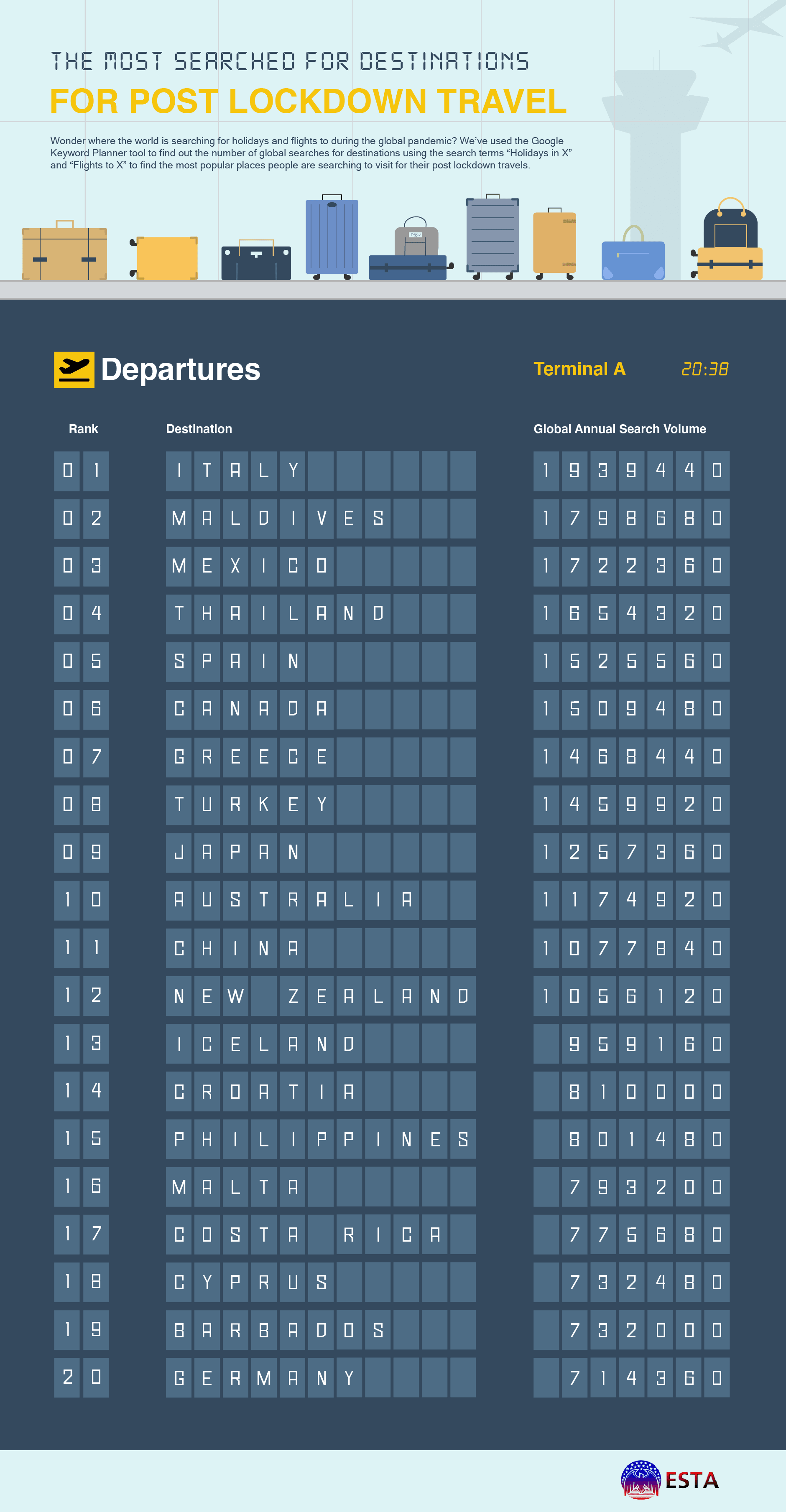 Source: Official-ESTA.com