Most people outside of Africa think that travelling there is cheap. This perception may be based on the descriptions drawn by the media: poverty, hardship, droughts and famine, etc.
These are observed in some parts of the continent, but it also has touristy places which are quite expensive.
It is wrong to assume that locations which are visited less often are also cheaper by default. Typical drawbacks highlighted by the media, like lack of infrastructure or corruption also drive prices up. That is why so many tourists are shocked by the actual costs of travelling in Africa. Still, there are ways for a budget traveller, at least in these eight locations.
1. The Winner: Morocco
For tourists, the northern part of Africa is the cheapest. Morocco traditionally tops the charts, partly because it is also affordable to fly to from Spain. From Europe, you may get a cheap or even low-cost flight, catch a train, or take a boat journey.
Accommodation is also affordable, as you may book a dorm bed in a hostel for around 6 US dollars. And breakfast will be free! A restaurant meal may cost just $3, while a coffee costs less than $1. Car rental, museum passes, and a hammam are also pleasantly priced.
2. The Runner-Up: Tunisia
To the east of Morocco, you will find another cheap place. Not long ago, Tunisia lost some of its appeals due to political unrest. Stability has generally been restored, but the recent past still puts many tourists off. This is sad, but it also means your visit will be affordable. It is a great choice for budget travellers, as the country has so many fascinating landscapes and deserts.
Flights from Europe or boats from Sicily are cheap. A stay at a guesthouse may cost $12 per night for two, and a meal at a cafe may set you back just $4.
3. Egypt and Its Pyramids
Egypt could be one of the cheapest countries in the world to explore as a tourist. Even a private room in a budget guest house will cost you only $7 on average. The first-class ride on an intercity train is just $13! Koshari, the most popular national dish, costs $3 on average. You can see the famous pyramids for $6.
4. Flourishing South Africa
South Africa is probably the most famous country on the continent. In comparison with other African states, it is much more developed economically. For example, it has the largest forex trading volumes — over 20 billion USD daily! Even stock trading in South Africa is on the rise, according to brokerage giants like FXTM.
Travellers will find well-developed infrastructure and fierce competition between hotels and providers of tourism-related services. Even in Cape Town, the most expensive city in the country, a dorm bed costs only $15 per night. Uber is also cheap, and you do not need a guide to see this stunning city. If you buy food in supermarkets and cook yourself, you may need only $20 per day.
5. Picturesque and Cheap Sudan
Today, Sudan is in dire straits economically, which is also reflected in its low travel costs. A bed at a guest house may cost only $1, and the national dish (ful) costs approximately the same. You will find the buses incredibly cheap, especially considering how comfortable they are. Trains are also affordable. A few dollars for a few hours! You can see the famous Nubian pyramids entirely free of charge.
6. Stunning Views in Kenya
Kenya is located on the equator, and it is a feast for any budget traveller. Here, you can see national parks, mountains, incredibly diverse wildlife, and excellent beaches. Recently, the prices have dropped due to political unrest. Local food will cost you up to $20 daily.
Kenya is one of the cheapest and most spectacular spots for safari. A three-day safari trip to one of the largest parks will cost you just $410. This includes everything from food to accommodation to guidance!
7. Safari in Uganda
Uganda has astonishing landscapes and wildlife. In terms of food, transport, and accommodation, it is similar to Kenya. To cut safari costs, book them from the capital city (Kampala). A three-day excursion costs between $430 and $500. You can also arrange a self-drive safari to save even more.
8. Why Not Visit Mozambique?
Mozambique is your affordable slice of paradise — the prices here are amazingly low. The country is still reeling from the civil war, which also affects its economy.
Tourists are stunned by incredible ocean views and great water-based activities that cost $45 on average. You can even see whale sharks! On the southern coast, you can find a dorm bed for just $10 and a meal for $5-7.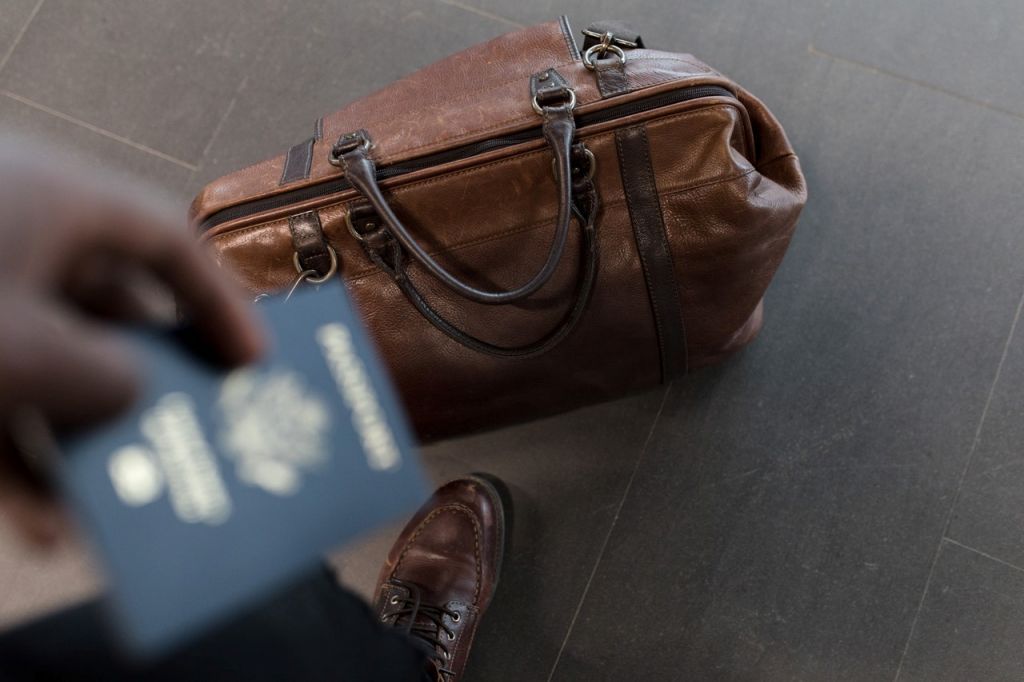 Travelling to Africa in 2021
These eight places offer spectacular scenery and wildlife. In many of these cities, tourism infrastructure is well-developed. Of course, if you want to try all the typical tourist activities like safaris or extreme sports, your costs may soar. Still, it is possible to find a balance and great value for money. Travelling to Africa does not have to be expensive. You can explore the wonders of this continent, even with a very tight budget.