Founded in 2008, and with its headquarters in Amsterdam, Cycas Hospitality announced opening hotels in Brussels and Amsterdam on the same day.
Cycas Hospitality has boosted its presence in the Benelux market with the opening of two extended-stay properties in two neighbouring countries with two global hotel groups.
the hotel management company opened its first Radisson-branded hotel in Cycas's hometown of Amsterdam; the 227-suite Radisson Hotel & Suites Amsterdam South. Opened on Tuesday 6 April, the all-suite property became the first Radisson serviced apartment hotel to open in Western Europe, and Cycas's third hotel in the Dutch capital.
With a mix of studio, one-bed and two-bed apartments, the canal-front hotel – operated under a lease agreement with ECHO Partners – is just 15 minutes from the city centre, and provides easy access to the city's financial and business districts.
On the same day, Cycas also welcomed guests to its second Residence Inn and third Marriott International-branded property in the Benelux region; the 127-suite Residence Inn by Marriott Brussels Airport.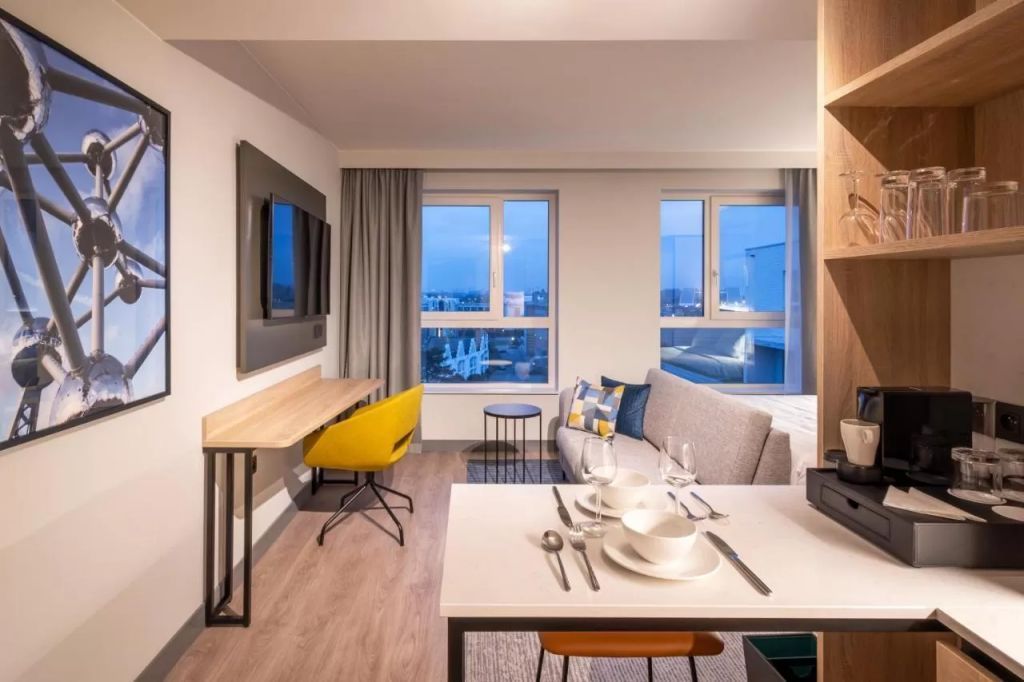 Managed under a lease agreement with Candor, the apartment-style hotel is walking distance from the new NATO headquarters. Offering both studio and one-bed suites, it becomes the first branded longer-stay hotel in the Brussels International Airport area.
Both properties offer its guests an onsite bar and restaurant, gym, laundry, parking and meeting facilities, with each contemporary suite having its own fully-equipped kitchen.
Matt Luscombe, Cycas Hospitality's Chief Executive Officer, said: "To open two hotels with two international hospitality companies in one region on the same day is a momentous first for us. It's also testament to Cycas's exceptional team of hospitality experts that we've been able to defy the challenging circumstances by continuing to expand our European presence.
"At Cycas we've long talked about the 'home-from-home' approach of aparthotels, and the pandemic has definitely showcased the benefits of accommodation designed with longer-staying guests in mind. With their extra working and living spaces, plus self-catering facilities, both properties are well placed to cater for the growing demand for extended-stay accommodation. We therefore look forward to bridging the gap between hotels and home for project workers, business travellers and holidaymakers visiting the region."
The news also follows the hotel operator having taken over the management of the 148-room Qbic Brussels.
Cycas Hospitality has already opened six hotels across Europe this year, including the opening of the dual-brand Moxy and Residence Inn Slough in February and ibis Bridgwater in March.