It's always a great idea to have a small exciting adventure before adult life, and it's called a gap year. Only you can choose how to use this precious time.
Whether you travel around the globe with friends or meditate alone in an abandoned monastery – doesn't matter. A gap year is a life-changing gift for your future self in any way.
However, you should finish high school first to feel free on your break. To make it easier, you can ask someone to "write a paper for me". Don't think about the essays; let the professionals think about them for you. You better start planning your future trip.
In order to help you with the decision, here we gathered ten peaceful destinations for recharging batteries on your year-long break. Check them out, while we are taking care of your papers.
Spain
Who knows more about relaxing than the inventors of the siesta? Spain will be the perfect destination for those who want to use their gap year to improve their Spanish with a glass of fruitful sangria. The ancient history and magnificent culture of Spain make this country ideal for the gap year experience.
Poland
It's a country of ancient forests and clear lakes. This destination will suit you whether you want to volunteer in wildlife reserves (as Bialowieża National Park) or engage in active networking with international students in Warsaw or Кrakow. Poland perfectly combines beautiful nature and outstanding medieval towns and cities.
Austria
The mountain country in Europe can be another excellent choice for a gap year, especially if you are into winter sports. Spending this time in Vienna can be helpful for theatre and opera lovers. You can also finally learn German or just take a train and do it in Germany in a few hours.
France
It's a top-rated destination for a gap year, especially for those who want to learn French or are planning to pick a major in art or culture. Also, from France, you can easily travel across Europe. However, we advise you to choose cities other than Paris if you want to have a relaxing gap year. It's the best country to eat a croissant with coffee in the morning.
Slovenia
Another peaceful destination in Europe. Even in Ljubljana (the capital city), you can avoid big city life noises. The country's small size allows you to visit the seashore, the famous Lake Bled, and the Alps in one day. Unusual calmness in the middle of Europe is a perfect option for calm gap year seekers.
Greece
It's hard to think about a better destination for history lovers than Greece. Here you can meet open and sincere people who are more than happy to share their stories with you. Additionally, if you choose this country for your gap year adventure, you will get the opportunity to taste delicious Greek food.
Georgia
Not the one which was on Ray Charles' mind. This ancient country between Eastern Europe and Western Asia can surprise even a well-experienced traveler. It could be the right choice for mountains and sea lovers as Georgia has breathtaking Caucasus mountains and a relaxing Black Sea coast. At the same time, Tbilisi and Batumi can be a perfect match for those who look for international networking and active nightlife.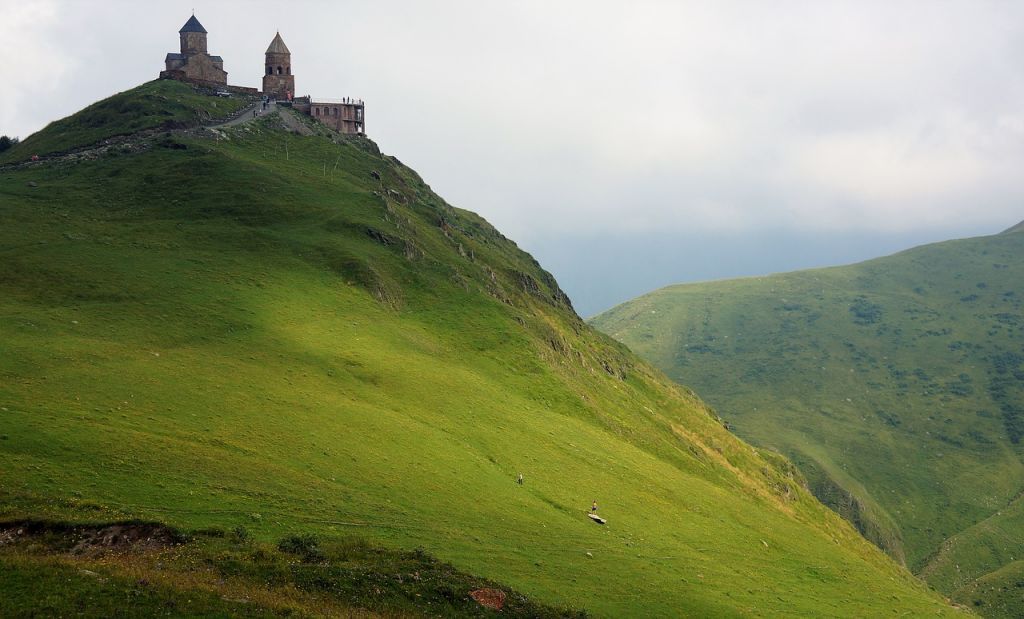 Thailand
This country in Southern Asia is trendy among freelancers and adventurers. It's also a great place to spend your gap year. Here you can find both places for volunteering and just relaxing on the beach. Be careful; it can be so relaxing of an experience that you wouldn't want to come back.
Sri Lanka
This island has stolen a lot of travelers' hearts. Except for this place's unreal beauty, here you can truly discover an ancient Buddist culture. Sri Lanka is a perfect mix of untouched nature and the benefits of civilization. It could also be a perfect destination for volunteering, as here you can find a lot of international and local projects.
Canada
Probably the most peaceful destination for a gap year. Canada is one of the largest countries in the world. But it can be your cozy home for the break, especially if you have nothing against cold weather and gorgeous lakes all over the country. The friendliness of Canadians is legendary, check it out on your gap year trip.
Final words
There are a lot of benefits of taking a break before college. This life-changing year could help you not just with exploring the world and finding new friends. By taking this pause you can finally find the inspiration and your true calling. The gap year tradition is growing more popular every year because it's time for you to better understand yourself.