The award-winning luxury hotel group, Songtsam Hotels Resorts Tours in the Tibet and Yunnan Provinces of China announced the opening, this August (2021), of a Youth Wildlife Photography Training Camp in Southeastern Tibet.
The camp will be guided by master photographers Xi Zhinong, Yuan Minghui, Lausanne Dutan / Peng Jiansheng, and Zhang Chenghao.
This was part of an initiative resulting from a recent strategic cooperation agreement between Songtsam, Wild China Film, and Ideas Camp Education to conduct in-depth discussions on the development of nature education and nature centers in the region.
This August (2021), in Southeastern Tibet, Songtsam and its project partners will continue the 17-year-old Chinese Wildlife Photography Training Camp of Wild China Film, and combine the professionalism of Ideas Camp Education for youth nature education with photography to create the first Youth Wildlife Photography Training Camp.
At this training camp, young people will have the opportunity to follow the master photographers/nature teachers and learn about the wild animals and plants living in this area of Tibet where glaciers and forests are intertwined, and snow-capped mountains and meadows echo. This photography training camp will enable these young photographers to locate and photograph the rare and beautiful species such as the brown-tailed rainbow pheasant, red goral, and the Tibetan Cypripedium.
This unique photography camp will encourage them to discover the beauty and vitality of the world around them, not just through a lens, but in real life.
Songtsam to Develop Four Nature Centers
After 20 years of hotel growth and expansion, Songtsam now plans to establish four nature centers which will also play a major role in the Youth Wildlife Photography Training Camp program. One will be located in Jingdong and the others in Shangri-La, Bome, and Namcha Barwa. Most of the staff at Songtsam Lodge Bome and Songtsam Lodge Namcha Bawa are already very knowledgeable about local habitat, nature, and environment since most are from the surrounding villages. With Songtsam's exquisite cuisine, comfortable rest space, and warm hospitality, camp participants will have an opportunity to relax and recharge while they discover more of nature's wonders.
The unique geological and diverse locations of Songtsam's Nature Centers "from rainforest to snow mountain" will also be transformed into a rare opportunity to be surrounded by natural wonders. Through cooperation with a team of Chinese wildlife experts and the help of Qixing's mature camp education methods, the content of the Nature Centers will be enriched and improved and will be used as a gateway for more people to observe and understand nature firsthand.
"These Nature Centers allows these young photographers with an opportunity to immerse themselves in their surroundings and to promote the whole society's attention to the environment and nature, while overall contributing to the sustainability of this planet: to develop, to make this world better tomorrow, and to do our part." Mr. Baima Duoji, Founder and Chairman, Songtsam Hotels Resorts & Tours.
Biographies of Master Photographers Leading the Youth Wildlife Photography Training Camp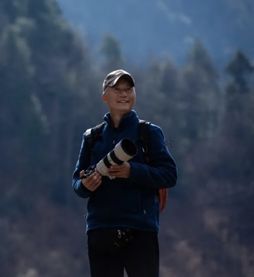 Xi Zhinong
Master nature photographer, and founder of "Wild China Film", has been committed to the photography and protection of wild animals in China for many years, practicing the belief in using images to protect nature. In 2001, he was the first Chinese photographer to win an award in the Wildlife Photographic Competition (WPY). In 2010, he was named one of the "40 Most Influential Nature Photographers in the World" by the British Outdoor Magazine. In 2019, he served as a judge in the Nature Group of the World Press Photo Competition (WPP). He founded "Wild China Film" in 2002 and "Chinese Wildlife Photography Training Camp" in 2004, which has continued to this day, hoping to further expand the team living up to their mission of using images to protect nature.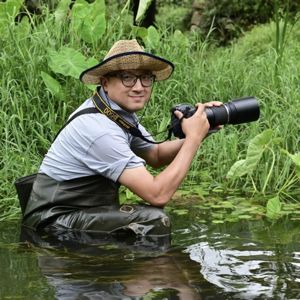 Yuan Minghui
As a nature photographer, Minghui hopes to cause emotional changes in viewers with creative discoveries. He believes that natural images play an important role in environmental protection. Yuan Minghui is an International Nature Photography Competition (Asferico) champion, has received the International Wildlife Photography Year (WPY) award, as well as 19 international top majors such as the International Horticultural Photography Year (IGPOTY) and the German International Nature Photography Highlight Award (Glanzlichter). He became the first Chinese photographer to win a nature photography competition.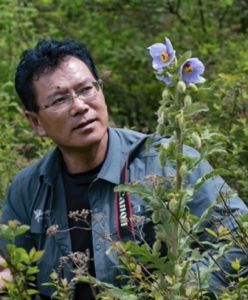 Lausanne Dutan / Peng Jiansheng
Dutan has been named "the most influential nature photographer and naturalist on the Qinghai-Tibet Plateau". His works have won gold medals in domestic nature photography competitions. As a senior eco-tourism expert, dedicated to promoting the harmony between man and nature through natural images and high-quality eco-tourism, he's spent more than 20 years recording wild animals and alpine plants on the Qinghai-Tibet Plateau, and has a deep understanding of the mountains, rivers, and vegetation of the Qinghai-Tibet Plateau, from birds to beasts. He has collaborated with different scientists on "The Wildflowers of the Qinghai-Tibet Plateau", "Birds of the Napa Sea" and more.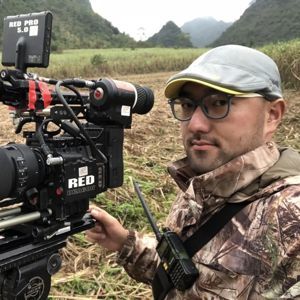 Zhang Chenghao
Zhang Chenghao is a nature photographer, documentary photographer, and aerial photographer. In high school, he participated in the Wild China · Wildlife Photography Training Camp, thus embarking on the road of nature photography. He has a Bachelor's degree in Photography from Zhejiang Institute of Media and Communication and a Master's degree in Image Art. He has participated in the ground shooting of many documentaries such as BBC "Earth from Space", North German TV "Asia-Secret Lives Hidden Places", CCTV "Langur Dynasty", CCTV "Unknown China", and has done aerial photography work for CGTN Nature: "Wuyi Mountains Series".