Regardless of whether you and your significant other are a couple who wants to discover a new previously unknown point on the world map, newlyweds who are looking for romantic places for two to go on their honeymoon, or you are amateur tourists who do not know where to go for a summer vacation to luxuriate at one of the most picturesque beaches in the world, we have chosen five ideal destinations for a vacation for two.
These romantic, exciting, unknown, and visually appealing resorts around the world are perfect to spend unforgettable days and fabulous nights with Ukrainian women for marriage and for honeymoons.
1. Zanzibar
A small island that is expecting a large influx of tourists this year, Zanzibar will be a great retreat for two loving hearts. Recently, many new discoveries have appeared here to lure newlyweds and just lovers to Spice Island, which gives its visitors a wonderful atmosphere filled with all possible aromas of spices, fruits, and flowers. Another highlight of the region is Zuri Zanzibar, a new, eco-friendly, and highly sophisticated honeymoon hotel that quickly gained a reputation as one of the best resort destinations in the archipelago.
2. Greece
Greece's rich history, delicious food, and mesmerizing beauty make this country the perfect place to go on a honeymoon or just a romantic trip for two. Spend a few nights among the amazing beauty of Santorini to discover the Greece you have always dreamed of — overlooking the Cerulean waters of the Aegean Sea, white sand beaches, and atmospheric blue and white walls of cozy houses. This is a picture from a postcard and a perfect quiet place just to relax and devote time to each other.
3. Fiji
Far, far away in the Pacific Ocean, on both sides of the 180th meridian, there are the Fiji Islands. They are rarely talked about on TV or posted on Facebook, but in vain. It is worth going to Fiji to see corals steeper than the Great Barrier Reef, cross the dateline, and visit 15 thousand kilometers from home. The private floating islands of Kokomo and Laukala and the serene areas of unspoiled sands along the Six Senses Hotel in Nadi make this the perfect destination for honeymoons and romantic getaways.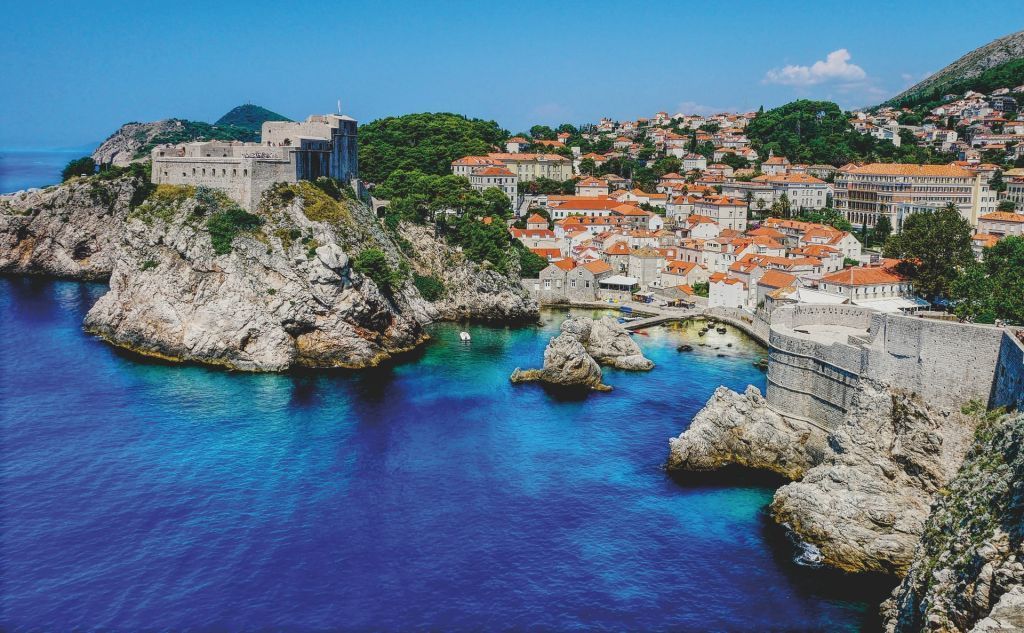 4. Croatia
This country is replete with sights and unforgettable experiences that are still unknown to most travelers. The vineyards, olive groves, and scenic spots of the quaint fishing village of Lumbarda are a gem of Croatia, where you can also spend lazy days on the island's most beautiful beach or visit a local winery for the best wine. And after dark, it is worth going to the enchanting Dubrovnik. The Old City lights up and comes alive with many fantastic nightclubs.
5. Maldives
And the end of our list of must-visit romantic destinations is this heavenly place for two. The Maldives is one of the most romantic and idyllic destinations on the planet. This is a true tropical paradise of unspoiled beaches with white sands, azure waters, and sunsets that make your heart melt. Add here a fusion of fresh ocean cuisine and some of the world's best SPAs, and you want your honeymoon to last a lifetime.