Uzbekistan hosted the 5th Anniversary Congress of the World Society for the Study, Preservation and Popularization of the Cultural Heritage of Uzbekistan, as part of Uzbekistan's Cultural Heritage Week.
The event was held in three cities of the Republic – Tashkent, Khiva and Nukus.
The Congress, one of the most important events in the nation's Cultural Heritage Week, was held in conjunction with the international forum "Central Asia at the Crossroads of Civilizations", convened at the initiative of President Shavkat Mirziyoyev, with support from UNESCO.
The Congress is the largest cultural event of its kind in the world, highlighting the World Society's five-year mission compiling literature and other artifacts of the cultural heritage of Uzbekistan from museums, libraries and universities around the world. Thus far, it has published 50 volumes containing facsimiles of ancient documents, as well as over 1,000 articles and speeches. It has established relationships with over 200 museums from 35 nations. Some 350 international scientists are members.
Founding sponsors, ERIELL Group and Enter Engineering, have both played a crucial role in ensuring the success of the project. The World Society noted that the two companies had contributed towards:
Over 50 cultural events – hosted in dozens of countries around the world;
Seven unique facsimile copies of the greatest ancient Eastern manuscripts to be published;
Hundreds of foreign business trips for research and scientific work; and
50 luxurious illustrated book-albums of the series "Cultural heritage of Uzbekistan" in the collections of the world, to introduce advanced scientific technologies in the preservation of historical monuments and manuscripts.
Commenting on the significance of the Congress, Firdavs Abdukhalikov, Chairman of the Board of the World Society for the Study, Preservation and Popularization of the Cultural Heritage of Uzbekistan, said, "The project is a vivid example of the consolidation of public, state and international organizations, as well as socially responsible business in the New Uzbekistan. So, today, as the fifth International Congress completes its work, the members of the World Society would like to thank the President and the Government of Uzbekistan, who provide all-round support to this international movement, paying special attention to the issues of preservation and study of our richest cultural heritage. We would also like to express our gratitude to ERIELL Group and Enter Engineering and their chairman, Bakhtiyor Fazilov, who is not only a sponsor but a like-minded person and an active participant in the project since its inception."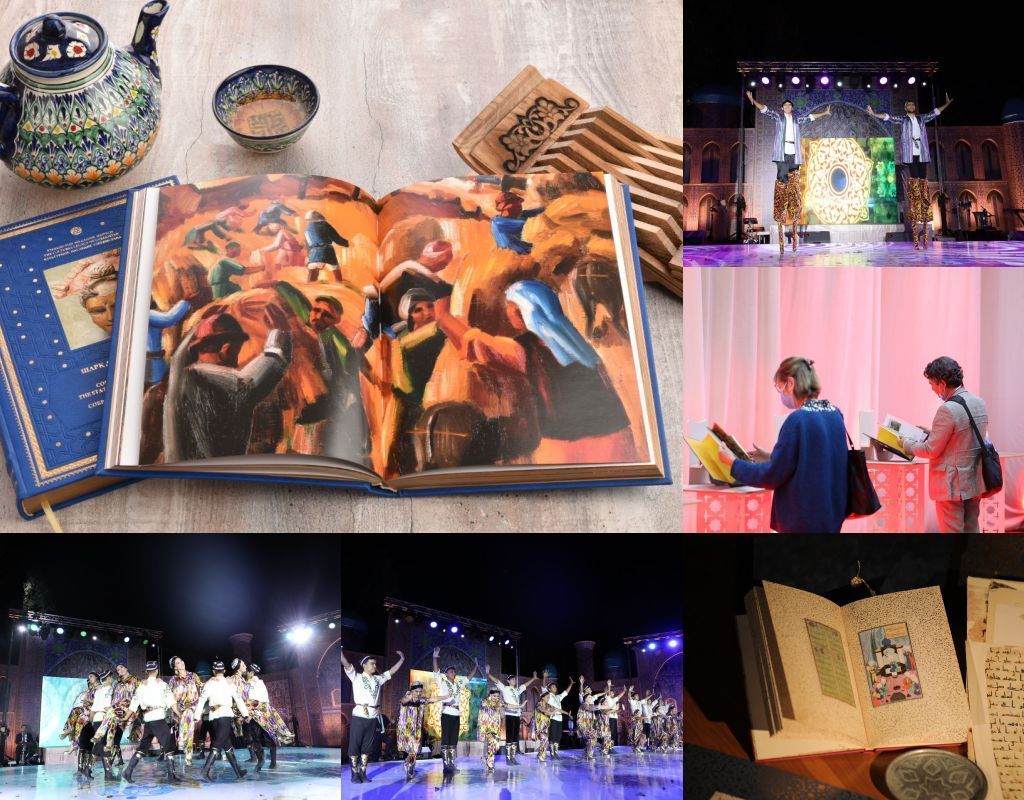 Marc Bonnel, President of the international Association 'Avicenna-France', said, "We are thrilled at how respectfully and carefully the President of Uzbekistan treats the cultural heritage of his country. The Congress and other events of the project are world events of unprecedented significance. But they would have been impossible without the diligent attention and support of Uzbekistan's government and businessmen – true patriots of the New Uzbekistan. It is wonderful that the project "Cultural Heritage of Uzbekistan in the World Collections" has found such strong support in ERIELL Group and Enter Engineering. I am sure that with such partners we will have brilliant results and new, amazing discoveries."
Bakhtiyor Fazilov, chairman, ERIELL Group and Enter Engineering, said, "The Congress is the largest cultural event of its type in the world, and it is with great pride and honour that we have supported the Society's activity since inception five years ago. There is full alignment between scholars, business interests, our President and eminent international organisations such as UNESCO – in reaching out to the world to share Uzbekistan's cultural heritage, which belongs to all mankind."
Alexander Wilhelm, Vice President, Marketing and Development, Mueller & Schindler Publishing House (Austria), said, "We are honoured to be a part of a unique project implemented by Uzbekistan. The research practice of the World Society for the search, study and reconstruction of exact copies of ancient and medieval manuscripts is worthy of high respect and is unprecedented in its aims and scope. Fifty volumes that we published, as well as facsimile editions that we create together with the World Society with the support of ERIELL Group and Enter Engineering are an invaluable gift to the people of Uzbekistan and the world."