In the last two years, the gambling business has suffered heavy losses due to the recent economic situation around the world.
Most casinos have gone through tough times and were even closed. But with gradual recovery from the crisis, gambling corporations can again compete with each other, and we expect this trend to become more and more stable. In this post, we are going to look into the biggest casinos around the globe. All of them can boast of large gaming grounds and varied gaming options.
1. Venetian Casino (Macau, China)
Space: 546,000 sq ft
Game tables: 870
Slots: 3,000
Hotel rooms: 3,000
Restaurants and bars: 24
Website: venetianmacao.com
The Venetian Casino is a luxurious place of over 546,000 sq. feet, which is on the Macau coastal strip. The owner of the casino is Sheldon Adelson; he is also the owner of the Las Vegas casino corporation. The gambling house hosts 870 gaming tables, 3,000 best NZ online pokies, 3 huge shopping areas, 4 swimming pools, 24 world-class restaurants, and 3,000 hotel rooms. Here, you will have a unique opportunity to take a gondola ride and get the feeling of being in Venice. Everyone knows this casino. The Venetian is Macau's main attraction.
2. City of Dreams Casino (Macau, China)
Space: 420,000 sq ft
Slots: 1,350
Game tables: 520
Hotel rooms: 1,400
Restaurants and bars: 14
Website: cityofdreamsmacau.com
Unlike the Venetian, the City of Dreams Casino is a romantic place, which is just perfect for dates. In the casino, everything is geared towards young people – from bold contemporary design environments and activities to vibrant boutique shops along the boulevard. Having visited China, you should definitely head to this place. Without a doubt, the noisiest casino in Macau is the City of Dreams. This place is overwhelmed with a huge amount of shimmering illuminations, lights, and decorations.
3. Foxwoods Resort Casino (Ledyard, CT)
Space: 340,000 sq ft
Slots: 7,000
Game tables: 400
Restaurants and bars: 29
Hotel rooms: 824
Website: foxwoods.com
Foxwoods Resort Casino is a casino hotel located in Ledyard (USA, Connecticut). Together with MGM Grand at Foxwoods, the casino covers an area of ​​440,000 m2. You will be provided with 380 gaming tables for blackjack, as well as dice, roulette, and poker. Besides that, there are 6,300 slot machines that will definitely make any gambler happy.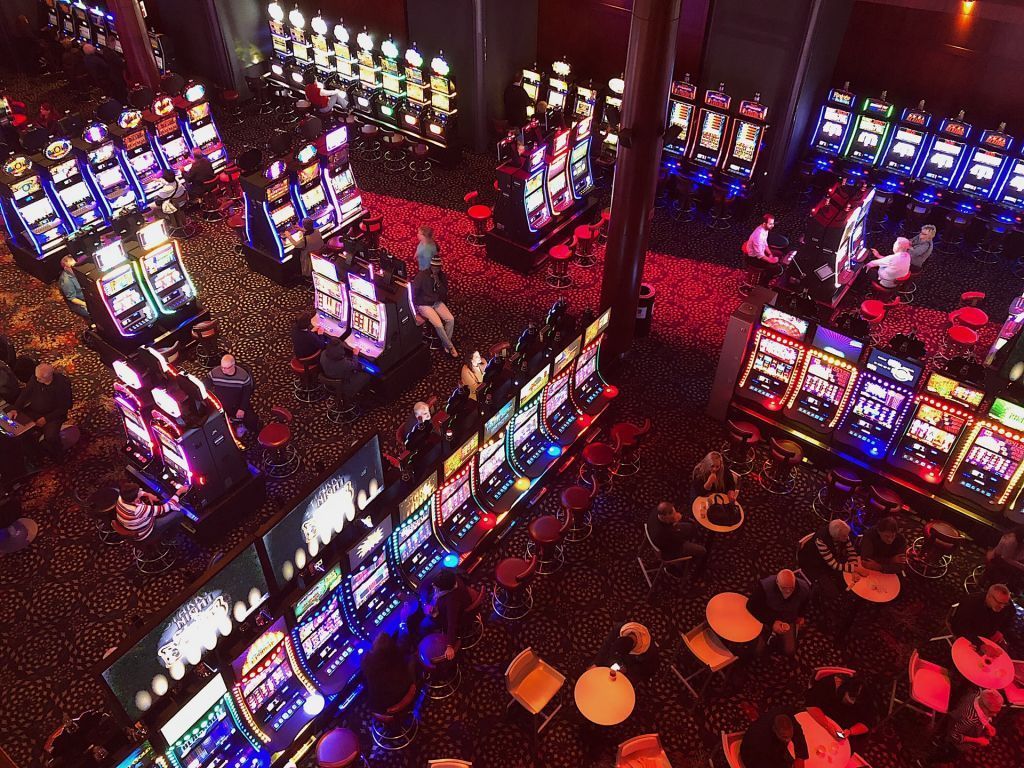 4. Porte Casino (Macau, China)
Space: 270,000 sq ft
Slots: 320
Game tables: 150
Restaurants and bars: 3
Hotel rooms: 423
Website: ponte16.com.mo
Porte Casino is built in European style featuring traditional Chinese elements. It is quite a significant place as it is part of the Macau Historic Center and a UNESCO World Heritage Site.
5. Tusk Rio Casino (Klerksdorp, South Africa)
Space: 266,330 sq ft
Slots: 257
Game tables: 12
Restaurants and bars: 2
Website: riocasino.co.za
Tusk Rio Casino was created after the Rio Carnival in Brazil. It is located in Klerksdorp, South Africa. Tusk Rio is a first-class casino. It has two floors; there are two rooms at your disposal: for smokers and non-smokers. Tusk Rio's staff will be happy to help you enjoy your gambling experience.
6. Casino "MGM Grand Macau" (Macau, China)
Space: 221.952 sq ft
Slots: 835
Game tables: 410
Restaurants and bars: 12
Hotel rooms: 593
Website: mgmgrandmacau.com
MGM Macau is a 35-story tower hotel with 600 well-appointed rooms. A huge casino for privileged customers. It houses a world-class spa, a convenient pool, and a variety of restaurants catering to all tastes.