Footballing superstar Cristiano Ronaldo thrilled fans on 28 January at Expo 2020 Dubai with an appearance at Al Wasl Plaza.
He spoke warmly about Expo 2020 Dubai and how health and fitness are vital for everybody in the world, regardless of their culture or religion.
The Portugal international and Manchester United forward, who turns 37 next week, took part in a public Q&A session at Al Wasl Plaza as part of Expo 2020 Dubai's Health & Wellness Week, with his words occasionally drowned out by adoring followers chanting his name.
Cristiano Ronaldo said: "Health is the most important thing and [we] have to take care of our body, our mind … It doesn't matter about cultures or religions, because we are all the same. I'm going to be 37 soon and I'm still playing – I treat my body good, I take care of my body. It doesn't matter the age – it matters what you give to your mind and your body."
Ronaldo also had positive words for Expo 2020 Dubai and the UAE: "I think Dubai do unbelievable work to make all these countries [come] together – 192 different cultures, different mentalities, so it's great … It's amazing to put all cultures together to learn [from] each other. I think it's fantastic.
"I love Dubai because they treat me unbelievably – I love the people, I love the culture, and I come here every year."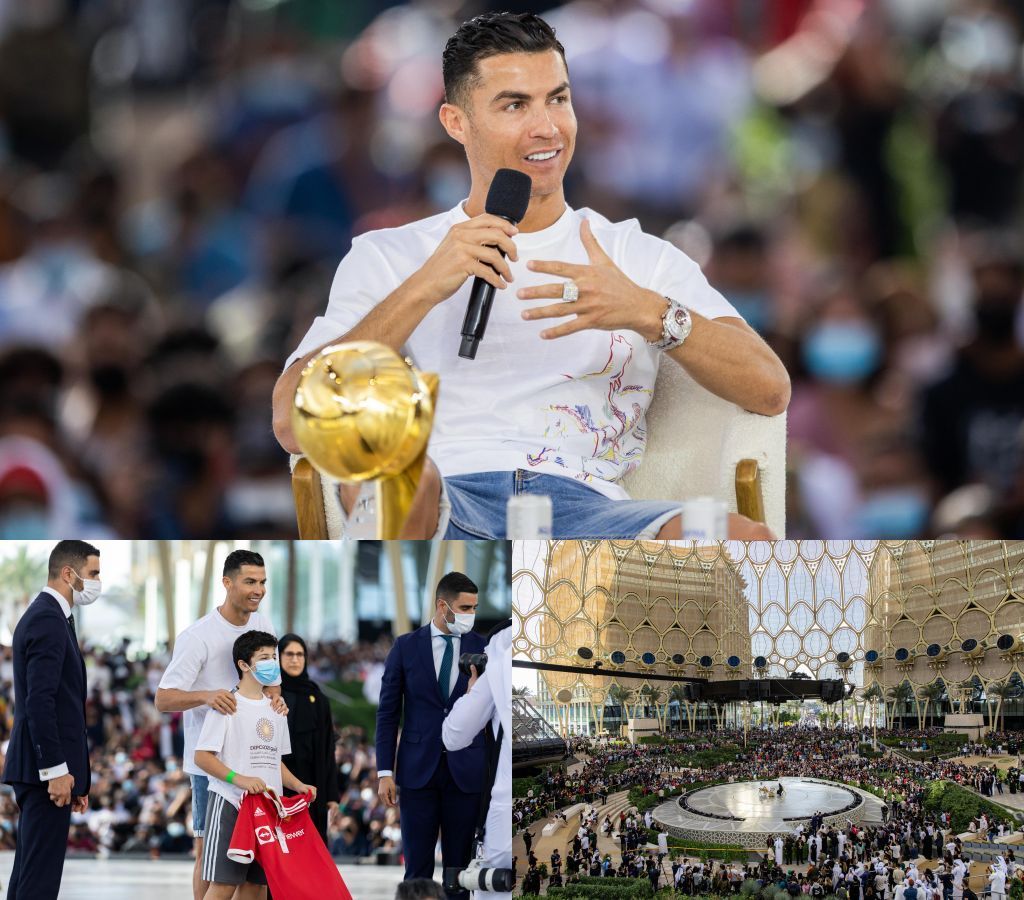 Addressing his fans, Ronaldo credited them with helping him maintain the longevity of his 20-year career, which has seen him score an astounding 800-plus goals for club and country, become the highest scoring international men's player of all-time, win the prestigious Ballon d'Or five times and claim five UEFA Champions League titles.
Ronaldo said: "What I'm going to say now it's coming from the bottom of my heart … you guys are my motivation to carry on to play football. Without you guys, football will be less, because we're guided by the fans. Just to feel the warmth you give to me, the motivation, the love, makes me feel so proud."
A veteran of four World Cups and five European Championships, Ronaldo captained Portugal to victory in Euro 2016, scoring three times in the tournament. He is currently in Dubai with his Manchester United teammates as part of warm-weather training during a break in English Premier League fixtures.