There is only one Earth – and it needs to be protected, now. That was the message from scientists, policymakers, and everyday people on Sunday, June 5 as millions observed World Environment Day 2022.
UN Secretary-General António Guterres, in his World Environment Day message, called for a unified global effort to halt environmental degradation. "We know what to do. And, increasingly, we have the tools to do it," he said.
Ftnnews.com presents 10 popular reusable products that will help us to protect the environment.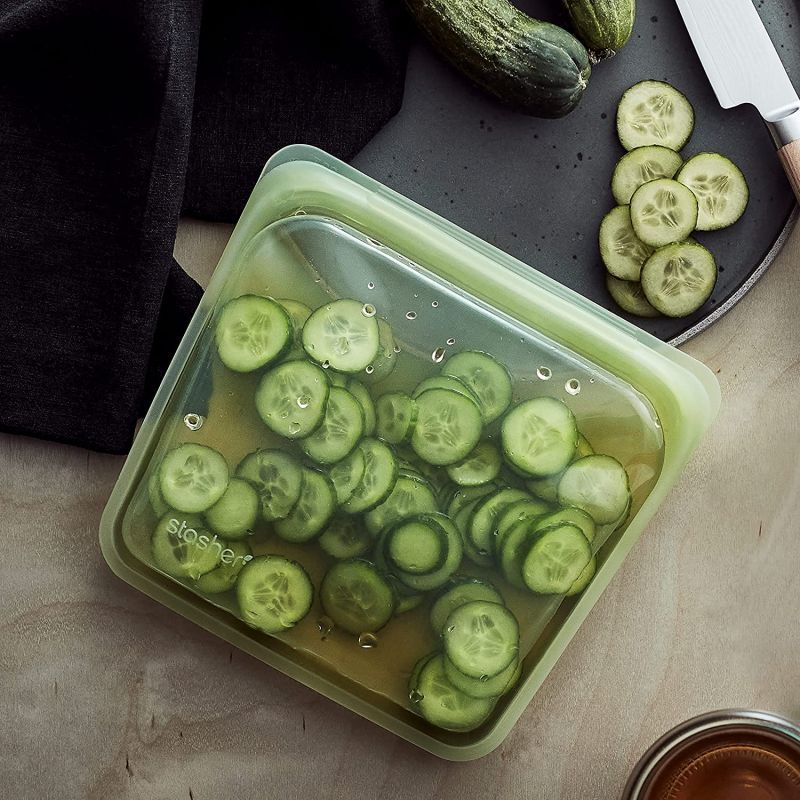 These storage bags set from Stasher are a reusable alternative to single-use plastic bags. They feature the innovative air-tight Pinch-Loc to keep food fresh to store, marinade, and sous vide.
They can go in the microwave, freezer, and dishwasher.
Buy Stasher storage bags on Amazon.
---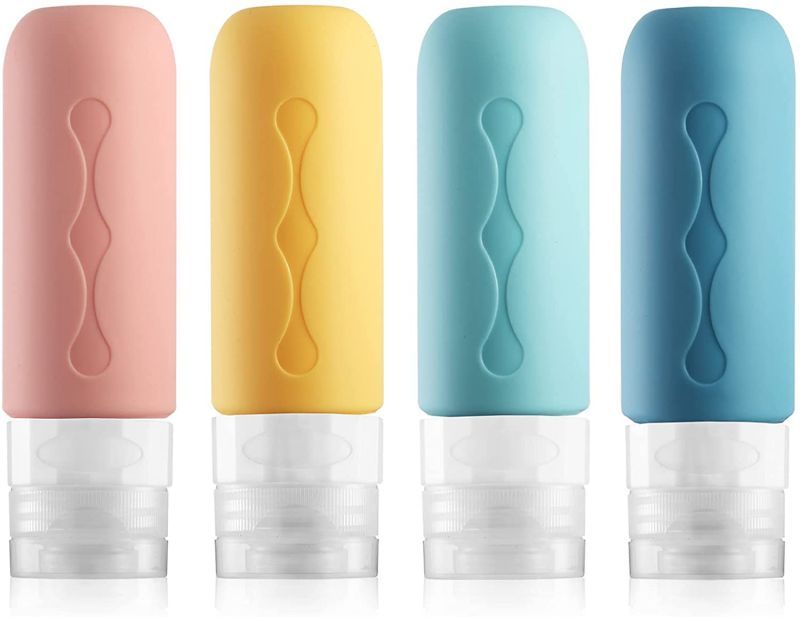 These leak-proof travel bottles are perfect for shampoo, conditioner, body wash, and lotion. They are TSA airline carry-on approved. They are made from soft, rugged food-grade silicone. It's easy to squeeze and gets every last drop out. Being made from food-grade silicone, these bottles are suitable for storing food such as carrying your favorite salad dressing wherever you go.
You can buy these travel bottles on Amazon.
---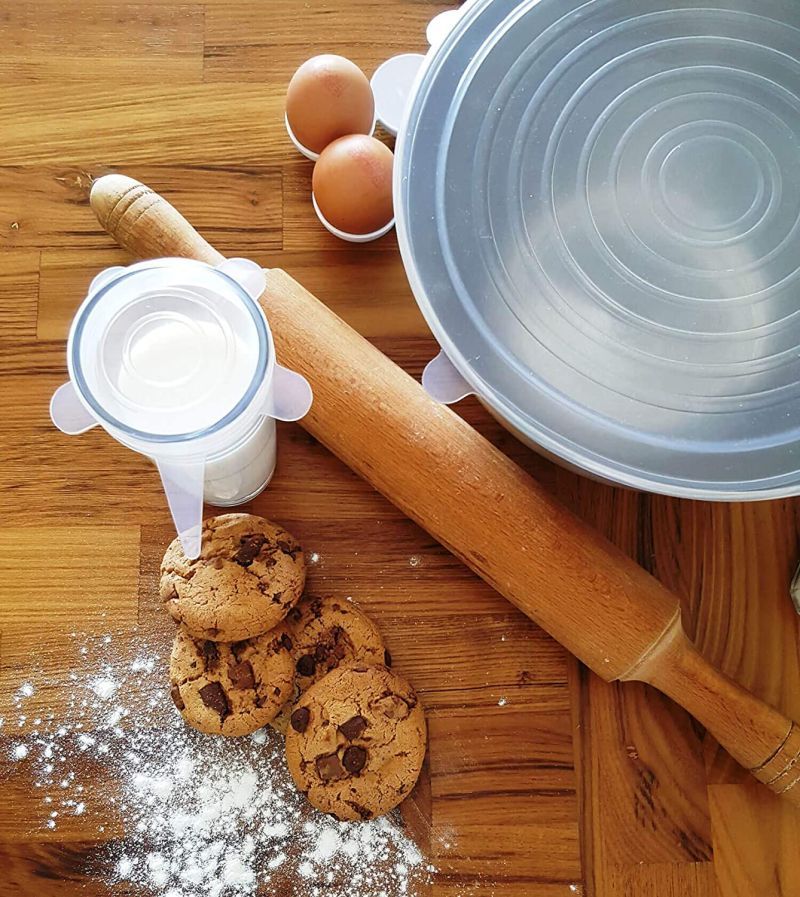 A set of silicone stretch lids from Veotore is a stretchable and lightweight solution for Pyrex lid replacement. They are reusable plastic wrap alternatives.
You can cover your bowls, cups, glassware, and jars with these food-grade silicone lids and keep air away from your food.
You can buy Veotore silicone lids on Amazon.com
---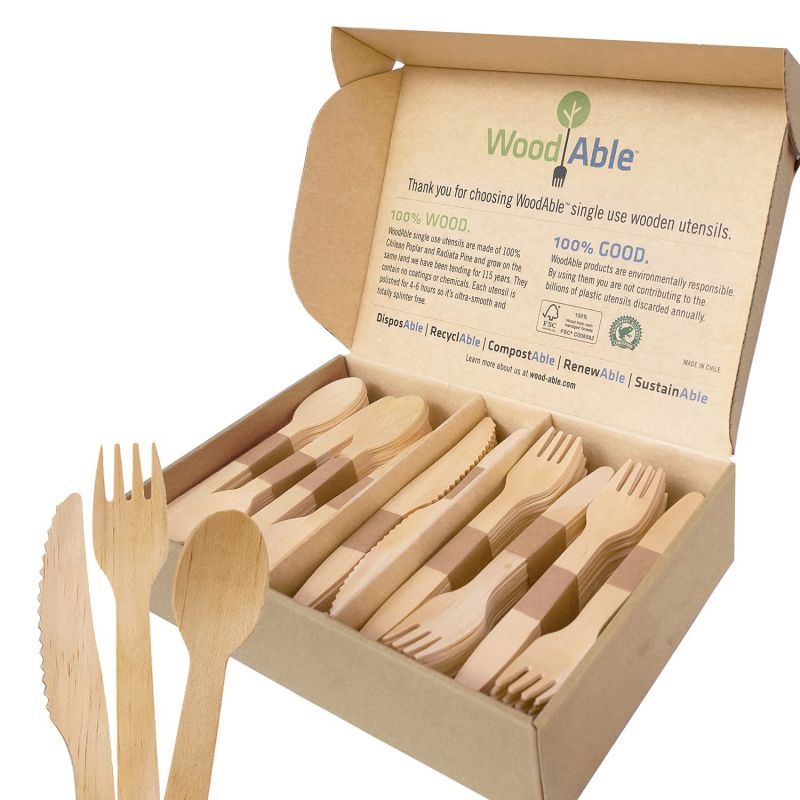 WoodAble utensils are 100% wood and made of Chilean poplar and pine. They are very durable, inevitability smooth, completely splinter free and able to do what flimsy plastic utensils cannot. WoodAble's set is a Climate Pledge Friendly product. The Forest Stewardship Council certified products support responsible forestry, helping keep forests healthy for future generations. Currently, the company plants 4 trees for every 3 that they harvest.
This set is ideal for eco-friendly camping. WoodAble set comes with several quantity options, choose yours on Amazon.com
---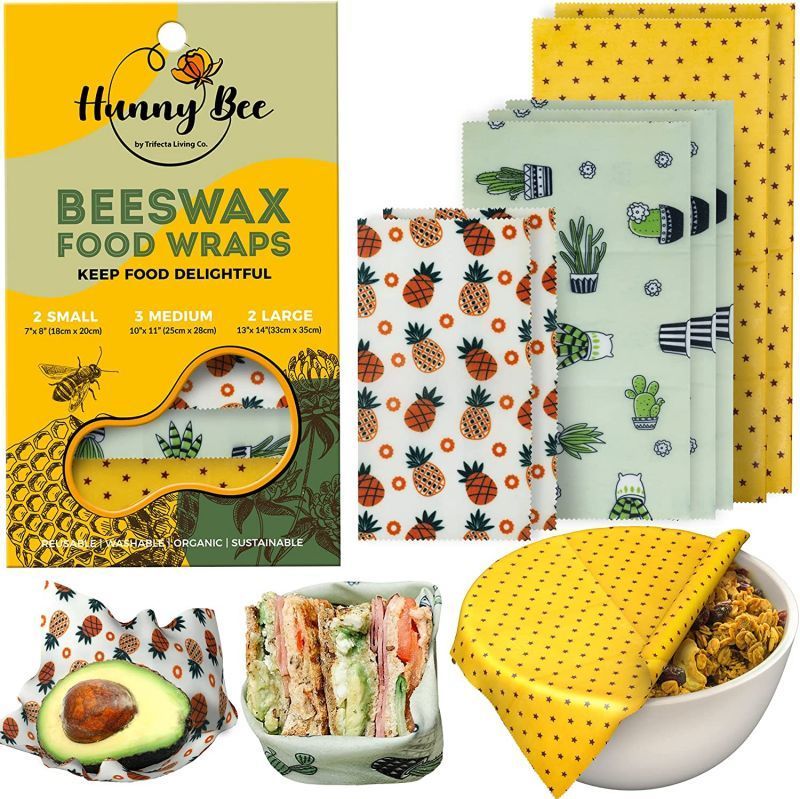 These wraps are a reusable alternative to plastic wraps. They're made from organic cotton and are coated in beeswax, jojoba oil, and tree resin. It means that you can wrap sandwiches, and store food items like lemon, bread, avocado, and cheese. You can seal containers like bowls of salad in your fridge or pack a snack for your next adventure.