The Ritz-Carlton recently announced the opening of The Ritz-Carlton, Amman, bringing a new standard of refined hospitality to Jordan's vibrant capital.
Below you will find an interview with the General Manager of the newly opened hotel that will bring a new standard of refined hospitality to Jordan's vibrant capital.
FTNnews: Can you introduce yourself?
My name is Tareq Derbas, and I am the General Manager of The Ritz-Carlton, Amman. I have more than 27 years of experience managing luxury hotel properties around the world.
I joined Marriott International more than a decade ago, launching the St. Regis Doha, Qatar, and later becoming Area General Manager. Before joining The Ritz-Carlton, Amman team, I served as GM of the award-winning Ritz-Carlton Hotel & Residences DIFC, Dubai, UAE. I also led the development of several other iconic, award-winning properties, including Burj Al Arab Dubai, Four Seasons Amman, and Four Seasons Riyadh.
My appointment at The Ritz-Carlton, Amman came at the directive of the late Chairman of Al Eqbal Real Estate Development and Hotels, Tawfiq Fakhouri, whose vision continues to be a driving force for the property.
FTNnews: Could you please briefly present the newly-opened Ritz-Carlton, Amman? What will travelers find unique in your hotel?
The Ritz-Carlton, Amman officially opened its doors in May 2022, ushering in a new standard of refined hospitality in Jordan's vibrant capital. At The Ritz-Carlton, Amman, guests are invited to enjoy thoughtfully tailored experiences that capture the spirit of the country's breathtaking beauty and hospitality. The Ritz-Carlton, Amman offers a unique vision of luxury hospitality, and truly stands apart in terms of its offerings—on all levels. The hotel boasts the largest standard guest rooms of any hotel in Jordan, all beautifully designed and furnished; the feel of our guest rooms is distinctly vibrant, modern, and invigorating. And it's not just our guest rooms: the entire hotel is superbly appointed, and the design and décor is absolutely breathtaking. Perhaps the pièce de resistance of our property is the custom-made Preciosa chandelier that hangs in the lobby: it is a splendorous creation, made of hand-blown glass and more than 15,000 Bohemian crystal trimmings.
We also feature the most F&B venues of any five-star hotel in the Kingdom, with an array of truly distinctive culinary offerings—absolutely unmatched dining experiences at every turn. This includes our signature restaurant, Roberto's: located on the top floor, this high-end Italian destination is now the highest restaurant in the Kingdom.
Above all, what sets us apart is our commitment to providing each and every one of our guests with unforgettable, personalized experiences that promise to take their stay from exceptional to inimitable.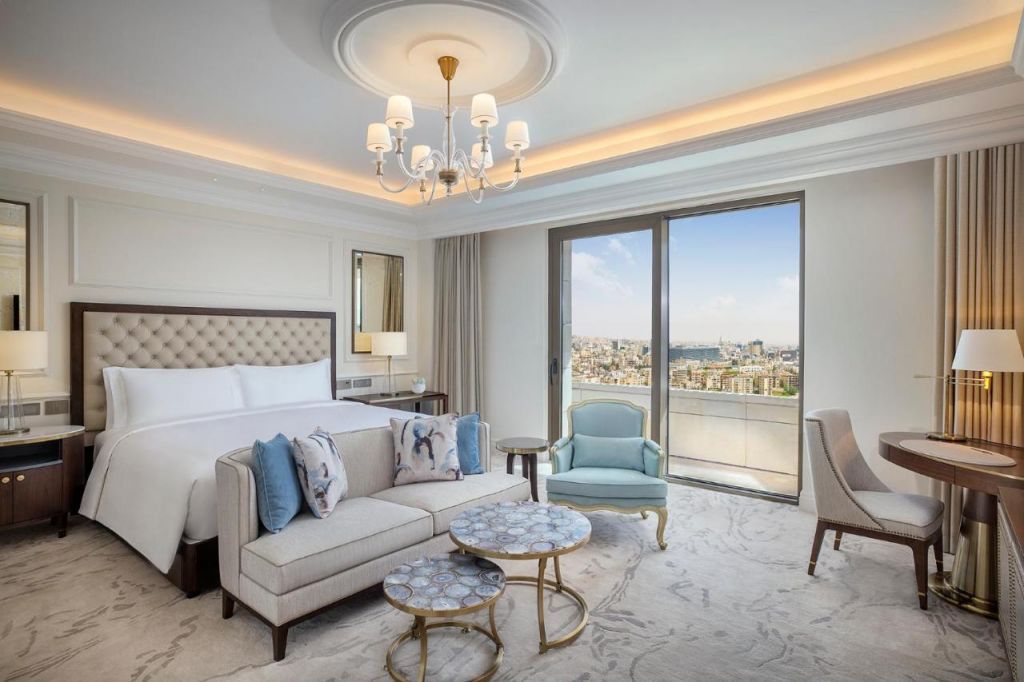 FTNnews: In addition to using the power of the Marriott Bonvoy program, what other ways do you plan to use at promoting the hotel?
A major component of promoting the hotel itself involves promoting Jordan as a luxury travel destination. We have been working closely with the Jordan Tourism Board and the Ministry of Tourism to develop and spotlight the country's many luxury travel offerings, expanding our presence in markets across the globe, including Europe, North America, and South America, the latter of which is still very much an untapped region. We are also working to position ourselves as a top destination for hosting conferences, events, business travelers, and others within the MICE (Meetings, Incentives, Conferences, and Events) segment. For example, The Ritz-Carlton, Amman is honored to be hosting the upcoming World Travel Awards—a first for Jordan.
FTNnews: What are some of the major changes you've seen in terms of guest expectations or demands?
Along with a desire for easy, streamlined check-in procedures, rapid digital communication, and top-notch service at every touchpoint, I would say that guests—particularly in the luxury segment—are increasingly looking for a more personalized, bespoke experience. Guests don't want the one-size-fits-all approach: they want their stay to reflect their unique interests and desires. At The Ritz-Carlton, Amman, this is where we truly shine: we work tirelessly to ensure that our guests enjoy unforgettable, one-of-a-kind experiences, doing our best to go above and beyond in order to personalize and customize their stay.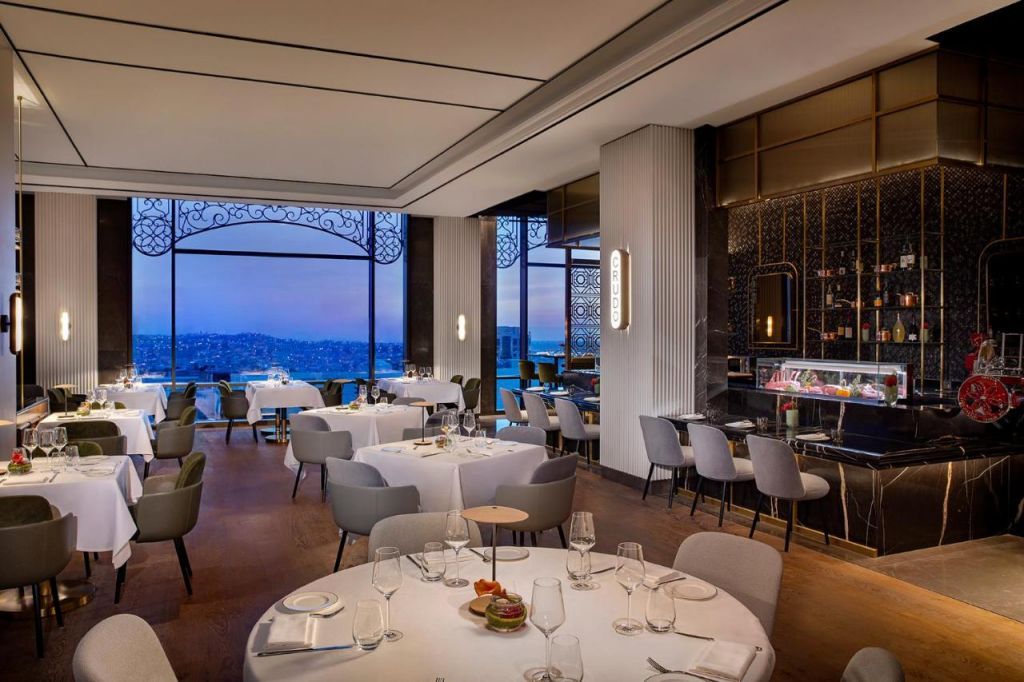 FTNnews: How do you see the growth of the hospitality sector in Jordan in the years to come?
The hospitality and tourism sector in Jordan is a major driver of the country's economy; a whopping 19.8% of Jordan's GDP is derived from tourism. And although the pandemic proved to be a setback, the country's tourism and hospitality sector has been reviving much quicker than expected, already breaking pre-pandemic records.
Jordan's hospitality sector is rapidly evolving and elevating to meet new and changing demand, particularly in terms of new travel and tourism segments. The MICE segment offers a great deal of opportunity, and thus we're seeing considerable efforts to attract and accommodate business travelers, both in terms of facilities and venues and in terms of added-value services. Luxury tourism is also on the rise, and we're seeing enormous growth in the luxury hospitality segment—from new, five-star destinations to an expansion in the range of bespoke services on offer.
All that said, I believe that this country has always been exceptional when it comes to hospitality. Hospitality is a cornerstone of Jordanian cultures, and people here will always go above and beyond for guests and visitors, in order to make them feel welcome and at home. In this way, the Kingdom is well-poised to meet the growing demand.