Sheraton Hotels & Resorts, the most global brand within Marriott Bonvoy's portfolio of extraordinary hotel brands sitting at the center of hundreds of communities around the world, operates over 430 hotels and resorts in nearly 75 countries and territories around the world.
Here are the five popular Sheraton Hotels and Resorts in Italy.
Sheraton Diana Majestic is a historical hotel located in the heartbeat of Milan that works as the perfect base for shopping, business or discovering the city rich history.
The Diana, in its splendid Liberty beauty, is a mix of tradition and innovation that never lost its unique charm that made it a popular reference point and a city Belle Époque styled oasis for the business and fashion travelers seeking a glamorous location for their stay. The interior furnishings have the unique signature of Baxter that gives a distinctive touch of sophisticated and vintage beauty, with its made in Italy design.
Through a knowing selection of colors, materials and textures, our interiors evoke unconventional atmospheres to inspire any guest to come and explore the hotel.
Here is where the authentic Milanese aperitif was born. Every night, enjoy an after work signature cocktail at the Diana Garden, Bar & Restaurant. In summer time, the private garden makes the atmosphere even more vibrant.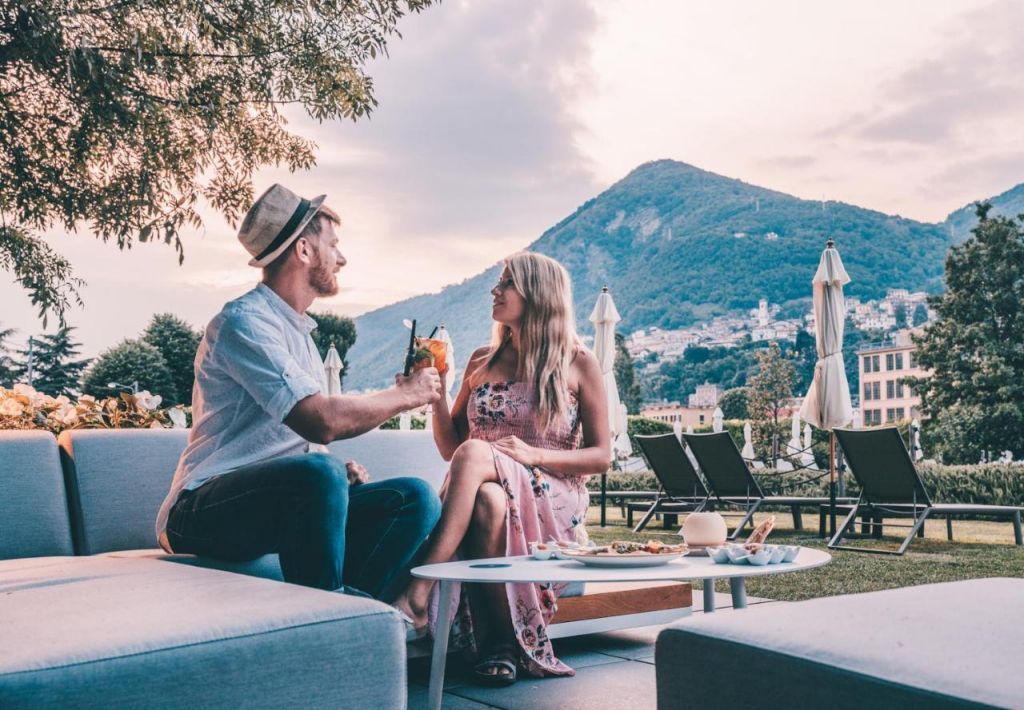 On the iconic destination of Lake Como, Sheraton Lake Como Hotel offers 137 comfortable and spacious guest rooms, including 4 suites and interconnecting solutions for families.
All rooms are decorated with Made in Italy furniture, free WiFi, tea and coffee-making facilities and Sheraton Signature Bed.
This city resort is nested in an enchanting private park with a swimming pool, solarium and whirlpool area.
Several dining facilities are at guest disposal: gourmet experience at 1 Michelin-starred Kitchen restaurant, Italian traditional delicacies at Gusto restaurant and all-day-dining Kincho by the pool, open seasonally: the place to be in Como. Two bars are available to relax and unwind: the Fresco bar inside the hotel and Kincho bar in the park.
Sheraton's key features include Sheraton Fitness being open 24/7, business corner, and private parking.
Meeting facilities include 10 modular meeting spaces and the futuristic auditorium Spazio Como.
---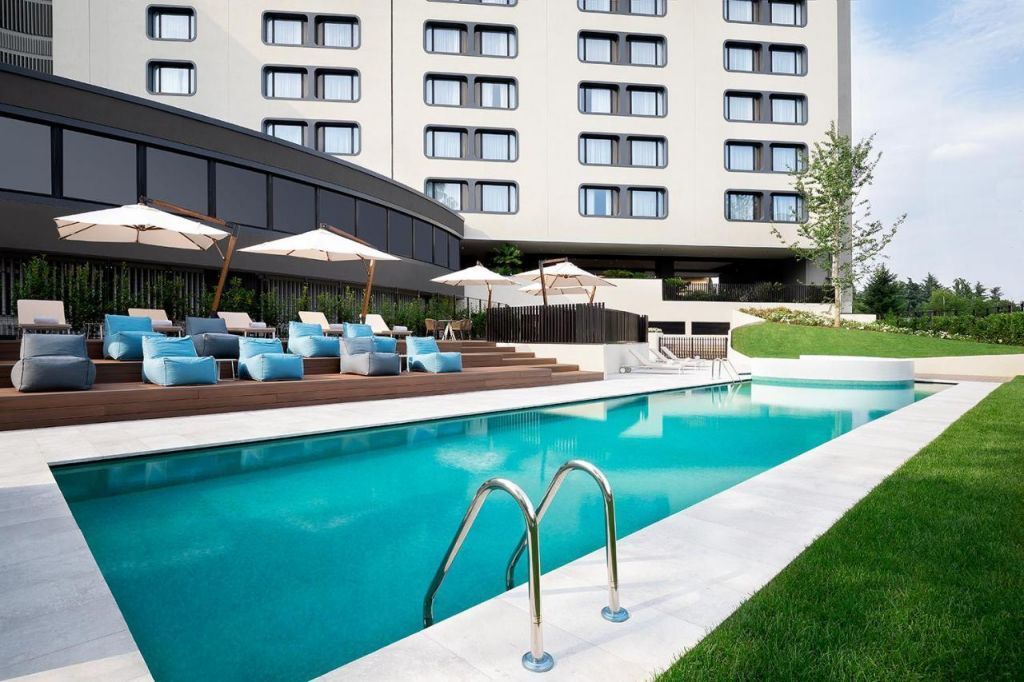 Sheraton Milan San Siro, a quiet haven within dynamic and urban Milan, stands in one of the greenest districts of the city, surrounded by wide parks and entertainment facilities.
Sheraton Milan San Siro is close-by to San Siro stadium and conveniently connected to Milan's airports.
The hotel features 310 guest rooms, 24 suites and a Presidential Suite providing all Sheraton signature experiences, like the Sheraton Club, a SPA and a 24/7 Fitness center. The hotel boasts a wide external area with swimming pool & bar, a terraced garden and the Argentinian restaurant "El Patio del Gaucho, Javier Zanetti". The indoor Silene Bar & Restaurant completes the dining offer. A collection of 21 conference rooms, hosting any kind of private or corporate event, span over a total of 2.500sqm.
---
Pink stone and pastel architecture for a delightful hotel overlooking the glamorous Piazzetta of Porto Cervo and the exclusive Marina.
Cervo Hotel, Costa Smeralda Resort, delights its guests with a vibrant atmosphere and pleases the most discerning palates with an extensive collection of restaurants and lounges.
Adventures for food lovers start at the most classical Quattro Passi al Pescatore, Il Pomodoro and La Pergola in Giardino, and leads to exotic and intriguing flavours of Novikov Porto Cervo and Nuna al Sole.
Bringing to life the epicentre of the village, Cervo Hotel is the true heart and soul of Porto Cervo.
Just a stroll away from the glittering Marina, Cervo Tennis Club, shopping promenades and exciting nightlife. Soak up true Italian culture while enjoying a timeless vacation full of great memories in Costa Smeralda.
---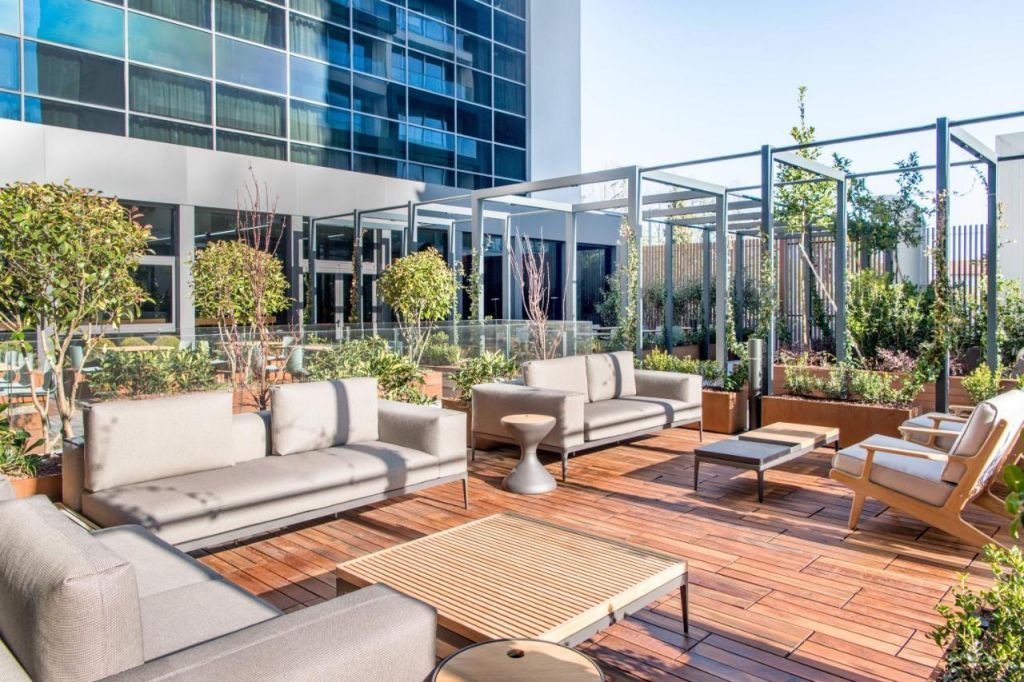 Four Points by Sheraton Venice Mestre, strategically located in the commercial area of Mestre, is ideal for bleisure travellers.
The Hotel has 160 rooms and 8 suites distributed on 8 floors and furnished with the signature Four Comfort Bed, as well as Point Restaurant & Bar, a Banqueting Hall for events up to 200 people with 2 meeting rooms.
In 2020, the brand new Wellness Point has been unveiled on the 9th floor, with a Wellness area and a Fitness area. In summer season, Point Garden is the right outdoor living space to enjoy uncomplicated moments.