Wizz Air Abu Dhabi, the ultra-low-fare national airline of the UAE, today has commenced operations on the exciting new route to Turkiye's capital Ankara.
The new route to Turkiye's second largest city after Istanbul provides hassle-free, point-to-point travel for tourists and residents in both the UAE and Turkiye.
Wizz Air's inaugural flight from Esenboga to Abu Dhabi was welcomed with a water cannon salute at Esenboga Airport in Ankara, Turkiye on January 19, 2023.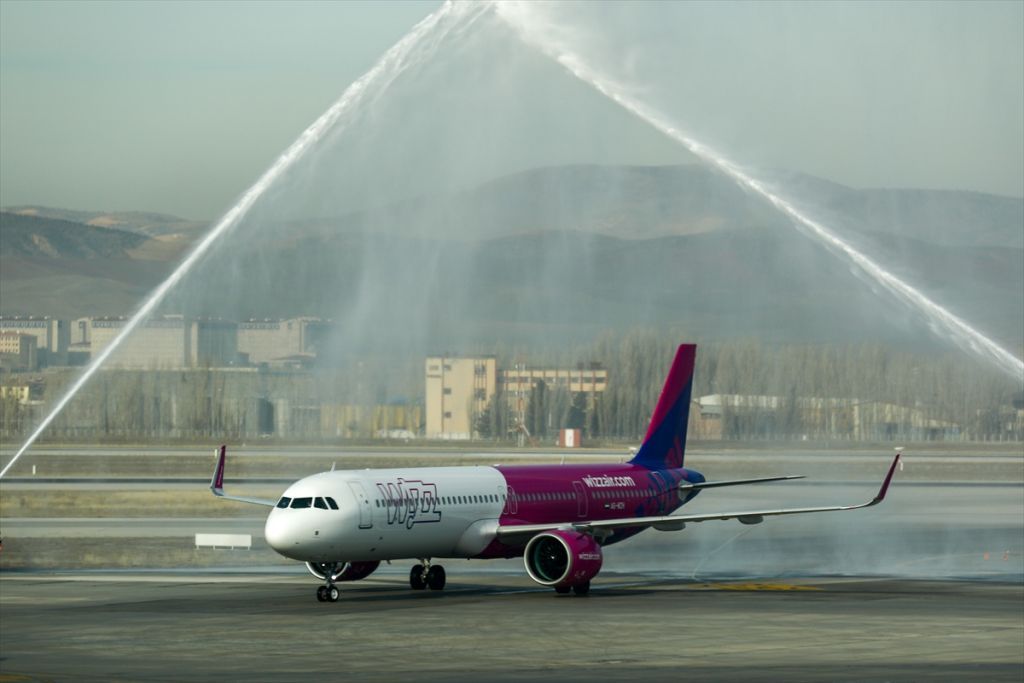 Ankara, the heart of Turkiye and Central Anatolia, boasts plenty of shopping malls, state houses and a bustling nightlife, with unique opportunities to experience its well-preserved architecture. Exciting attractions include old castles and ruins to two extraordinary monuments central to the Turkish story – the Anıtkabir, a tribute to modern Turkiye founder, and the Museum of Anatolian Civilisations – in addition to a vibrant arts and cultural scene.
"The flight from Ankara to Abu Dhabi operates on Tuesday, Thursday and Saturday, with ultra-low-fares available from $199," the carrier said in a statement.
Michael Berlouis, Managing Director of Wizz Air Abu Dhabi said: "We welcome the new year by expanding our ever-growing network further into Europe, an important growth region for Wizz Air Abu Dhabi, expanding our eclectic mix of marvellous destinations. Turkiye is unmissable and historic, and throughout this year we will continue to deliver adventurous travel options that are more convenient and affordable for everyone. We are excited for continued growth in 2023, connecting people to create great memories, and we look forward to seeing you onboard our young and sustainable aircraft soon."
TAV Esenboğa General Manager Nuray Demirer said: "Ankara Esenboğa Airport is recovering well from the effects of the pandemic. In 2022, we handled more than 8.5 million passengers. We are working hard with our stakeholders to increase direct flights from our capital Ankara to the rest of the world. We have made a good start to 2023. We are delighted to welcome Wizz Air Abu Dhabi's first scheduled flight in Türkiye, Abu Dhabi-Ankara, and to offer our passengers the convenience of a direct flight to a new destination. We look forward to more new routes with Wizz Air."
Passengers can book tickets with confidence, thanks to WIZZ Flex. With WIZZ Flex, passengers can cancel their flight up to three hours before departure without any fee and receive 100% of the fare immediately reimbursed in airline credit.
Source: AA