Mövenpick Hotels & Resorts has reopened the Mövenpick BDMS Wellness Resort Bangkok, welcoming guests to once again savour the flavour of life, balancing small indulgences with what's good for them – and good for the world.
Nestled in the heart of Ploenchit, the 211-key city resort is located adjacent to the-state-of-art BDMS Wellness Clinic which specializes in Preventive Medicine and comprehensive wellness assessment programmes aimed at the early detection and prevention of diseases. The resort's spacious rooms and suites feature balconies that overlook the gardens and are equipped with yoga mats, bedside sleep lights and sound therapy machines, a dedicated health and wellness TV channel and a range of signature in-room amenities.
"We are delighted to see the return of Mövenpick BDMS Wellness Resort Bangkok – one of the city's best destinations for those seeking a revitalising escape that offers multiple immersive wellness activities", says Garth Simmons, Chief Executive Officer for Accor Southeast Asia, Japan & South Korea.
"Guests can enjoy local cultural tours, city walks, plus a selection of wellness therapies ranging from yoga, Pilates, and stretching in order to de-stress and unwind in the heart of Bangkok city".
Bangkok is becoming a destination of choice for guests seeking a combination of premium hospitality offerings and holistic wellness. Mövenpick BDMS Wellness Resort Bangkok has introduced a range of daily activities focused on wellness and active wellbeing. Health conscious travellers can enjoy a range of organic culinary offerings at the resort's restaurant, Nourish, while Bittersweet offers the perfect evening wine-down with friends. A Thai specialty restaurant will open by mid-2023.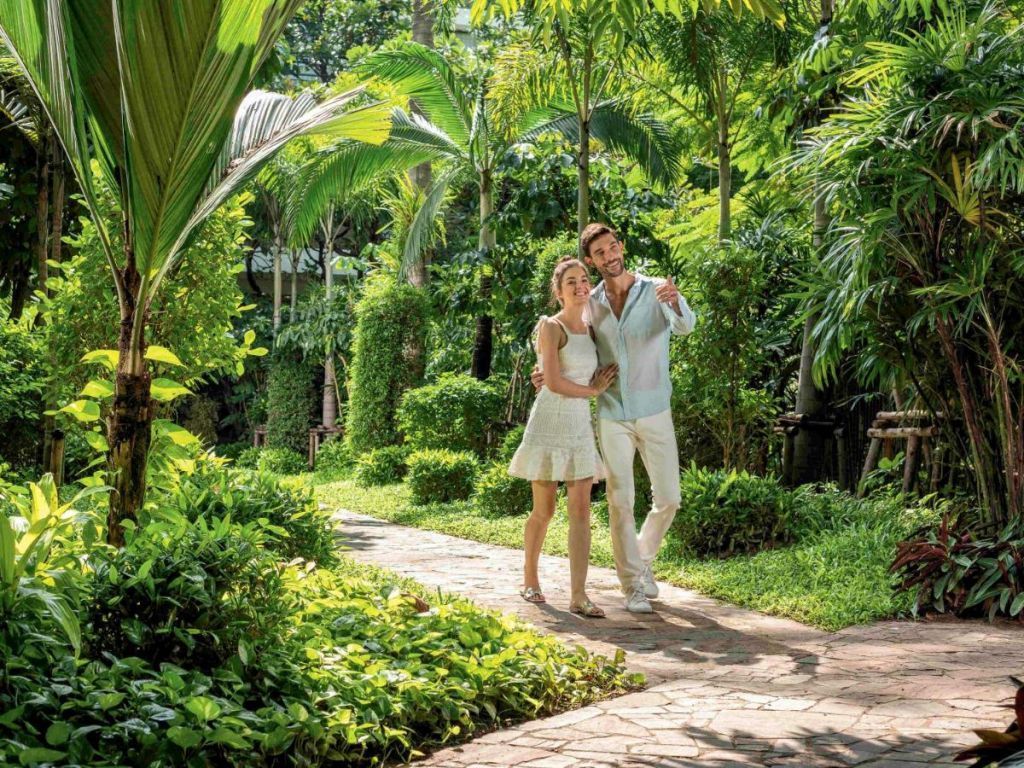 Guests staying at the hotel can opt to visit BDMS Wellness Clinic, adjacent to the hotel for a range of aesthetic and medical treatments including physiotherapy, digestive wellness, dental and fertility treatments.
For corporate events and team building activities, the resort offers three meeting rooms. A new MICE centre will open by the end of this year.
"BDMS Wellness Clinic is excited to continue its partnership with Mövenpick Hotels & Resorts on this landmark project. It is our belief that preventative medical services bring immense value because they can mitigate the need to find cures to illnesses and injuries. We are committed to helping guests reach their health goals and adopt healthier lifestyles in order to achieve their optimal wellbeing. Our two companies complement each other perfectly; by combining Mövenpick's distinctive Swiss style with our clinic's world-class preventative medical services, Mövenpick BDMS Wellness Resort Bangkok offers a unique wellness concept within the market." stated Dr. Tanupol Virunhagarun, Chief Executive Officer, BDMS Wellness Clinic and BDMS Wellness Resort.
"We are really excited to welcome guests back to this flagship address in the heart of Bangkok. Mövenpick Hotels & Resorts is renowned for turning small gestures into heart-warming moments and our team are ready to continue evolving our array of programmes and experiences to ensure we offer a truly rejuvenating experience for our guests. Bangkok continues to be a popular destination for medical tourism so we are delighted to reopen the Mövenpick BDMS Wellness Resort Bangkok, offering travellers a reimagined wellness experience with direct access to state-of-the-art wellness and MICE facilities," said Dan Smith, General Manager, Mövenpick BDMS Wellness Resort Bangkok.
Mövenpick BDMS Wellness Resort Bangkok is a 10 minute walk from Ploenchit BTS sky train station with major shopping malls and restaurants located nearby. Book on Booking.com