Tens of thousands of transport workers brought Germany to a standstill on Monday (27 March) during the country's most widespread strike action over three decades.
Hundreds of flights were canceled at major airports across the country, including the busiest hubs in Frankfurt and Munich.
The strike grounded nearly 1,170 flights at Frankfurt airport, while over 780 flights were canceled at Munich airport, affecting more than 200,000 passengers.
The walkout of transport staff, security and ground personnel also caused major disruptions and flight cancellations at Cologne-Bonn, Dusseldorf, Hamburg, Hannover and Stuttgart airports.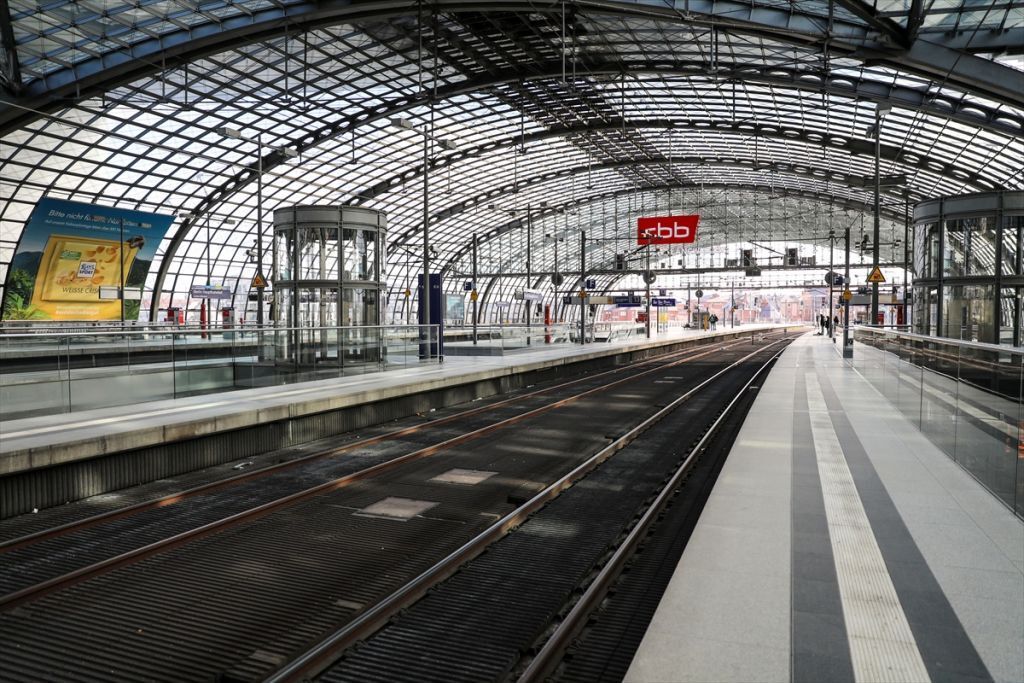 Strike halts almost all trains
National rail operator Deutsche Bahn canceled all long-distance trains and most of the regional services scheduled for Monday.
Usually busy train stations across the country were nearly deserted as millions of passengers were forced to seek alternative transport.
Bus, tram and metro drivers in seven federal states – including Bavaria and the country's most populous state of North Rhine-Westphalia – also joined the strike action.
Trade unions ver.di and EVG had jointly called for a 24-hour strike to increase pressure on the government and public transport companies in an ongoing dispute over pay and conditions.
The EVG, which represents more than 200,000 employees, is demanding a 12% and no less than €650 ($700) wage increase per month.
The ver.di trade union already began a series of walkouts earlier this month in various sectors after the second round of collective bargaining negotiations with the government and local authorities ended without agreement.
The union, which represents around 2.5 million public employees, is demanding a 10.5% and no less than €500 ($540) pay rise amid soaring inflation and the cost-of-living crisis.
Source: AA