NYC & Company President and CEO Fred Dixon debuted the new name and brand identity of the City's official destination marketing organization and convention and visitors bureau for the five boroughs of New York City: New York City Tourism + Conventions.
The destination's new brand system aimed at travelers from around the world includes a new brand strategy and comprehensive visual identity system comprising a new logo, color standards, typography, art direction and graphic elements.
The debut of the new name and brand system was launched in conjunction with a social campaign, #WHATSGOODNYC, harnessing the "opinion power" of the City's 8.5 million New Yorkers, offering them a chance to share their points of view on "what's good" and what to experience across the City's five boroughs. Tapping into travelers' desire for authentic experiences, the foundation and strength of the new branding comes from its genuine, enthusiastic perspectives shared by a diverse mix of locals, highlighting New York City Tourism + Conventions' role in amplifying these opinions to help travelers have a richer experience in NYC. The campaign offers insights, tips, recommended activities and excursions through various channels to engage and encourage visitors and locals to explore all New York City has to offer.
"With over 56 million visitors to the five boroughs last year, fueling tens of billions of dollars in spending for our local economy New York City is not coming back, it is back," said New York City Mayor Eric Adams.
"New York City Tourism + Conventions' new branding reflects our city's energy and spirit and will make sure everyone knows that there's never been a better time to visit the greatest city in the world. I'm a five-borough mayor, and I look forward to seeing visitors all over the Big Apple this year."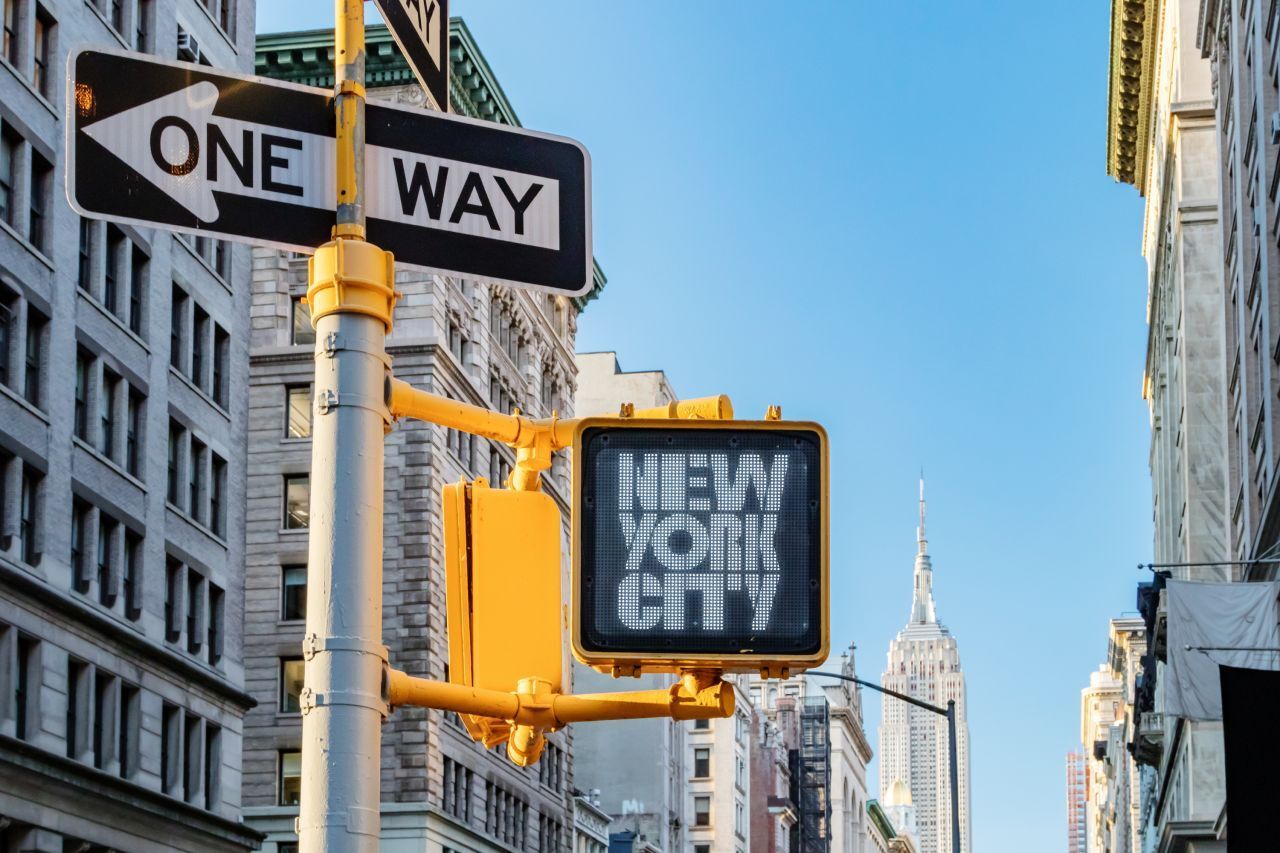 "The introduction of our new name and brand system marks a significant moment for our organization," said Fred Dixon, President and CEO of New York City Tourism + Conventions.
"Our new brand captures the essence of New York City in its entirety: an ever-expansive destination that offers diverse and authentic experiences that enrich the traveler and benefit all New Yorkers. This shift strategically positions us to continue leading the City's nearly $65 billion tourism economy. It makes clear our purpose and mission as the official tourism organization for one of the world's greatest destinations—our commitment to New York City has never been greater."
"We are excited about this brand evolution and for the organization's continued stewardship of New York City's tourism industry," said Charles Flateman, New York City Tourism + Conventions Board Chair and Executive Vice President of The Shubert Organization.
"The creation of this new brand system was informed and supported by dozens of organizations and hundreds of individuals from the tourism industry including members and visitors alike. We look forward to working with all our partners and stakeholders to further the work of connecting local businesses, visitors and residents, and spreading the benefits of tourism across all five boroughs."
NYC-based global design consultancy 2×4 served as the creative partner on the extensive process to determine the new name and brand strategy, ensuring a name that represents the organization's mission clearly to the travel industry and consumers: to support New York City's travel and tourism economy and provide a deeper, richer, more authentic experience of New York City for visitors. The structure, mission and global network of New York City Tourism + Conventions remains the same as that of NYC & Company.
"We are an organization comprising passionate New Yorkers who have deeply informed our new brand and how it comes to life to engage travelers from around the world," said Nancy Mammana, Chief Marketing Officer of New York City Tourism + Conventions.
"Our new strategic direction, which includes a new website launching in May (nyctourism.com), social channels and media assets, will drive future marketing campaigns, content and partnerships. Through these exciting new changes, our intention is to create even greater engagement and value for travelers, partners and other stakeholders in a way that also ensures New York City remains a premier destination for business and leisure travel."
"When creating the visual identity system, we wanted to reflect the fabric of New York City, and the rhythm and energy that locals and tourists alike love most about it," said Elan Cole, Executive Vice President, Co-Lead, Creative/Content for New York City Tourism + Conventions.
"In collaboration with our creative partners at 2×4, we created a system that reflects New York City itself, a place of unmatched diversity and culture that draws in and welcomes people from all over the world. Our new system represents this vibrancy and the abundance of experiences in neighborhoods throughout the five boroughs."
The brand's visual identity system is inspired by the graphic heritage of the City as well as the works of artists and designers who themselves were inspired by the five boroughs. The irregular shapes and intersections of the graphic elements and the logo—references to horizontal streets and vertical building shapes—play with contrast, expansion and contraction to reflect the City's energy. The secondary color palette surveys New York City icons and associations, from Liberty Green, Taxi Yellow and Ferry Orange to Lox Pink, Brownstone and Rockaway Sand. More details are available at nyctourism.com/rebrand.
New social media handles @nyctourism and @nyctourismnews will launch across Twitter, Instagram, Facebook and LinkedIn encouraging New Yorkers and travelers alike to engage and share using the hashtag #WhatsGoodNYC.
New York City's economic recovery continued in 2022 with over 56 million travelers arriving in the City—a 72.5% increase over 2021. The City saw 9.4 million international travelers visit the five boroughs—more than triple the number in 2021. The City also hosted over 4 million business travelers signaling the return of this important segment. This activity marks the return of 85% of the City's record 2019 visitation levels. The City remains on track to welcome 63.3 million visitors in 2023. The pace of tourism's rebound helps fuel New York City's economic recovery having supported approximately 340,000 jobs in the full leisure and hospitality sector, more than $40 billion in direct visitor spending and approximately $60 billion in total economic impact for 2022.