TikTok isn't just a platform for viral dances and funny videos; it has become a hub for travel inspiration. With numerous travel bloggers sharing their experiences and tips, TikTok has become a go-to destination for travel enthusiasts.
To provide you with the latest insights, Bounce analyzed the top destinations and travel influencers on TikTok in 2023. Whether you're planning your dream getaway or seeking wanderlust-inducing content, here's everything you need to know.
Most-Watched Countries on TikTok:
United States | #USA: 357.4 billion views
Mexico | #Mexico: 348.9 billion views
Argentina | #Argentina: 217.0 billion views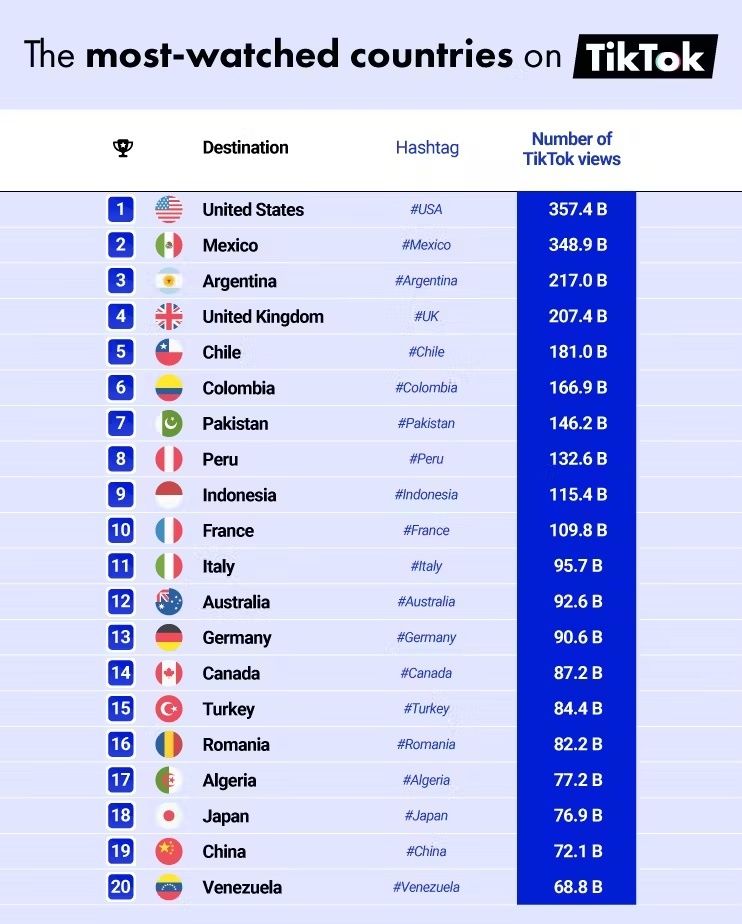 Discover the diversity of the United States, Mexico's tropical paradises, and Argentina's stunning landscapes through TikTok videos. These countries have garnered billions of views, showcasing their culture, cuisines, and attractions.
Most-Watched Destinations on TikTok:
Dubai, United Arab Emirates | #Dubai: 140.4 billion views
New York City, United States | #NYC: 101.8 billion views
London, United Kingdom | #London: 72.8 billion views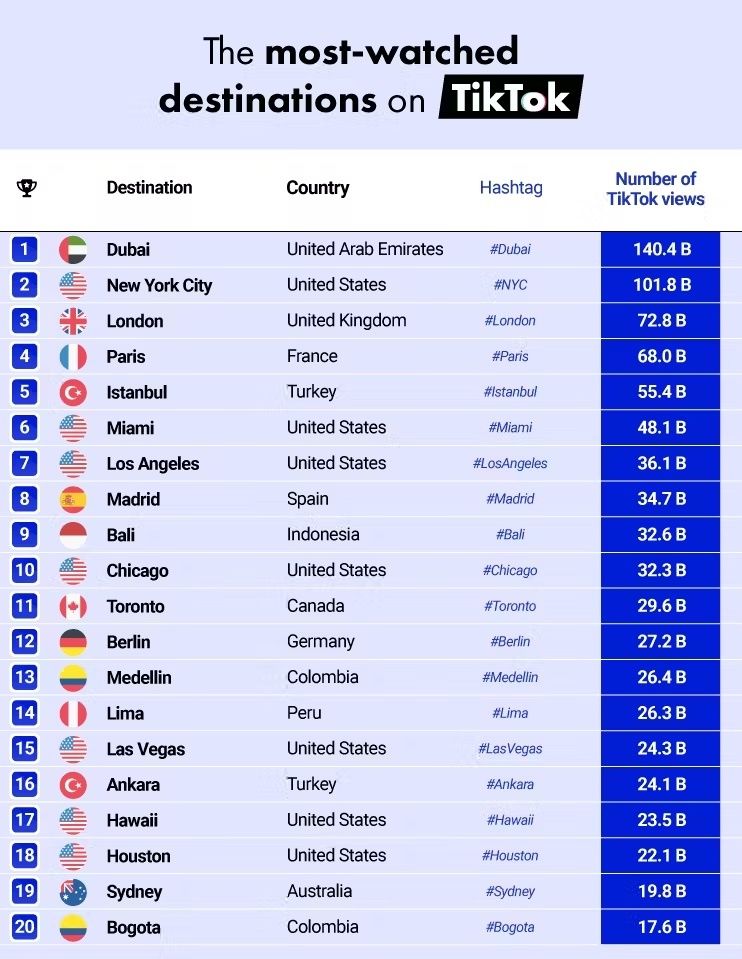 Dubai continues to dominate as TikTok's hottest travel destination, offering golden beaches, futuristic architecture, and traditional Arabic culture. New York City and London retain their popularity, providing diverse experiences ranging from iconic landmarks to vibrant nightlife.
Top 5 TikTok Travel Influencers:
Alex Ojeda (@alexojeda) | 8.3 million followers | Estimated earnings per post: $8,335
Julia Thompson (@juliiathompson) | 3.5 million followers | Estimated earnings per post: $3,493
Jorden Tually (@jordentually) | 3.4 million followers | Estimated earnings per post: $3,360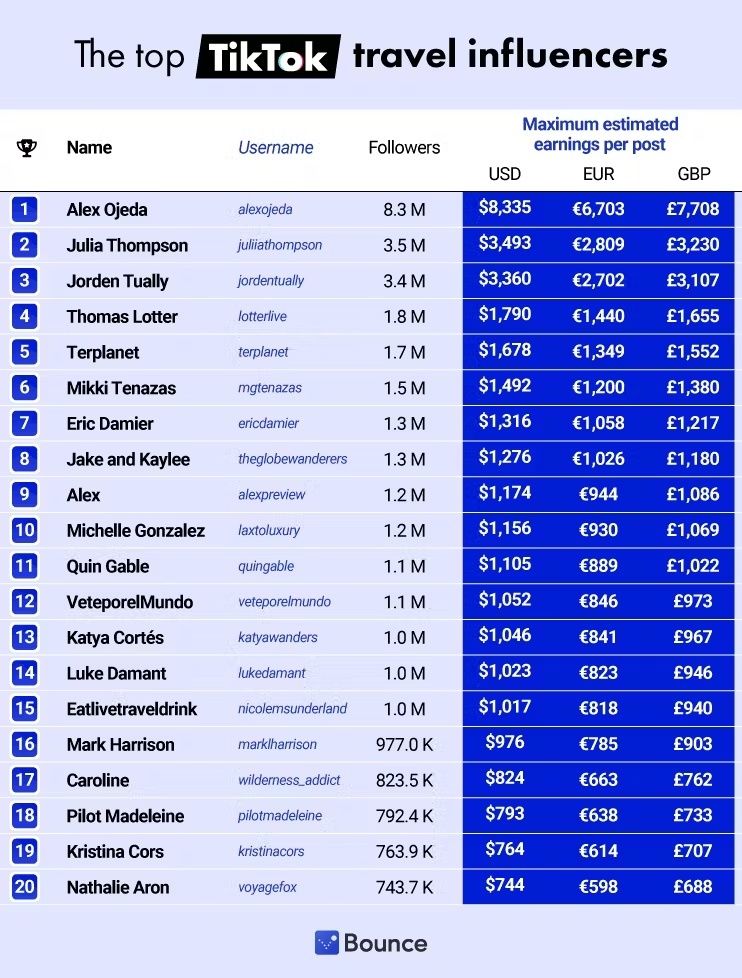 Follow these travel influencers for captivating content and valuable travel advice. Alex Ojeda leads the pack, exploring thrilling adventures, while Julia Thompson showcases stunning landscapes worldwide. Jorden Tually takes his viewers on a global journey based on their suggestions, uncovering hidden gems along the way.
As TikTok continues to shape travel trends, these destinations and influencers offer a glimpse into the travel world of 2023. Explore, get inspired, and plan your next adventure with TikTok as your travel companion.
You can view the research in full here: https://usebounce.com/blog/tiktok-travel-index-2023
Note: Estimated earnings per post are based on influencer marketing data and may vary.