Spain, a country known for its rich history, diverse culture, and breathtaking landscapes, has always been a top destination for travelers worldwide. Among its many attractions, the Mediterranean Coast stands out as a jewel that offers a unique blend of sun, sea, and history.
Embarking on a road trip along this coast is not just about moving from one place to another; it's about experiencing the soul of Spain, understanding its past, and immersing oneself in its vibrant present.
For those arriving in Spain from international destinations, major cities like Madrid and Barcelona serve as ideal gateways. Additionally, travelers from south-southwest France have easy access to the Spanish Mediterranean Coast, making it a popular choice for road trips. Before you begin your journey from Girona, take a day or two to acclimatize, explore the local culture, and prepare for the adventure ahead.
Starting Point: Girona's Historic Beauty
Girona, a gem nestled in Catalonia, is the perfect starting point for your road trip. As you drive through its cobbled streets, you'll be transported back in time. The city's medieval walls, the Jewish quarter, and the Girona Cathedral are just a few of its many attractions. After a day of exploring, consider staying in the Barri Vell district.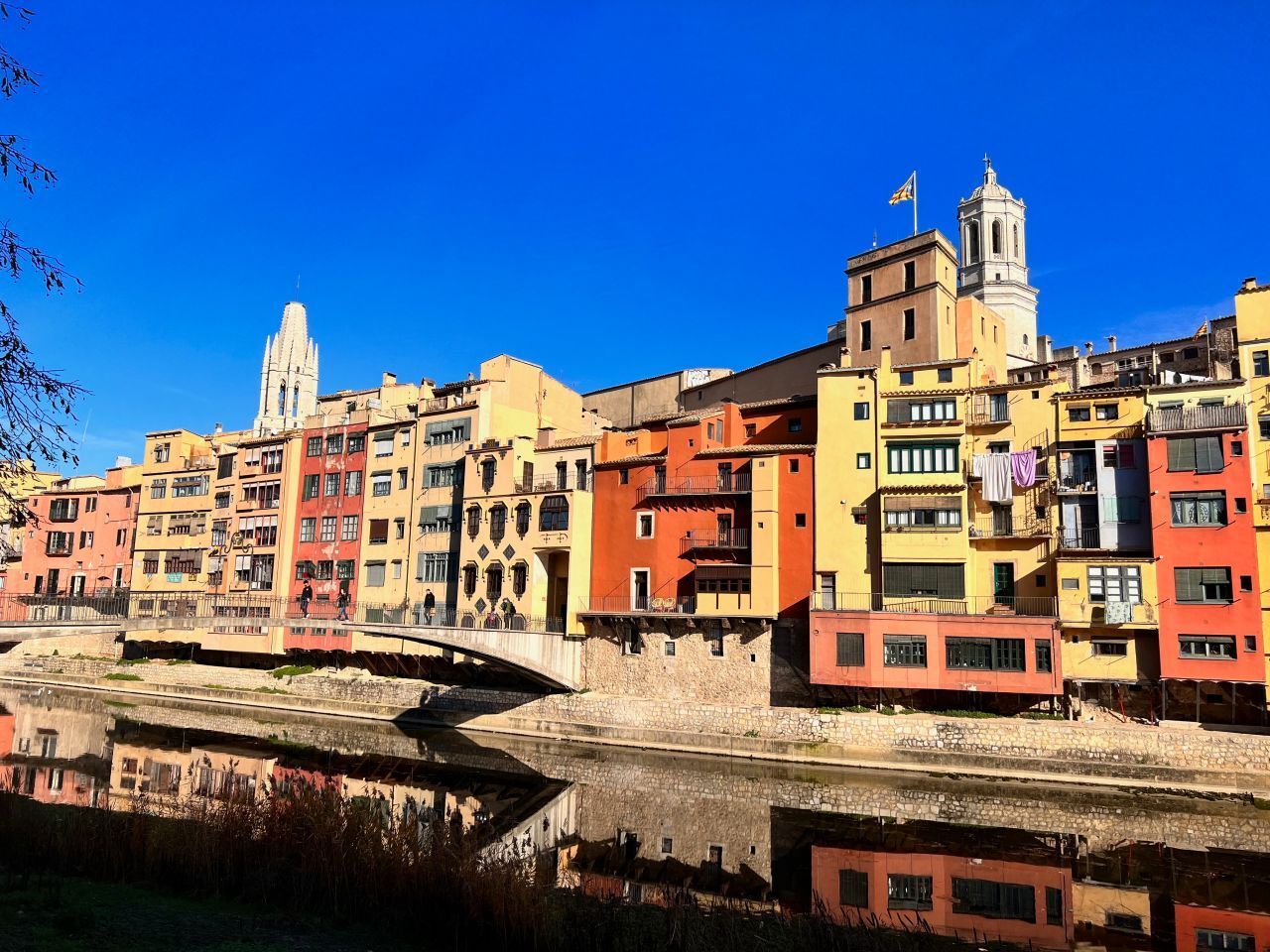 This historic area, with its narrow alleys and stone buildings, offers a range of accommodations, from boutique hotels to cozy bed and breakfasts, ensuring a restful night before your next drive.
Barcelona: A Melting Pot of Cultures
A short drive from Girona will bring you to the bustling city of Barcelona. This city, where the mountains meet the sea, is a harmonious blend of old-world charm and modern dynamism. Marvel at the architectural wonders of Gaudí, including the Sagrada Família and Park Güell. Wander through the Gothic Quarter and indulge in tapas at La Boqueria market.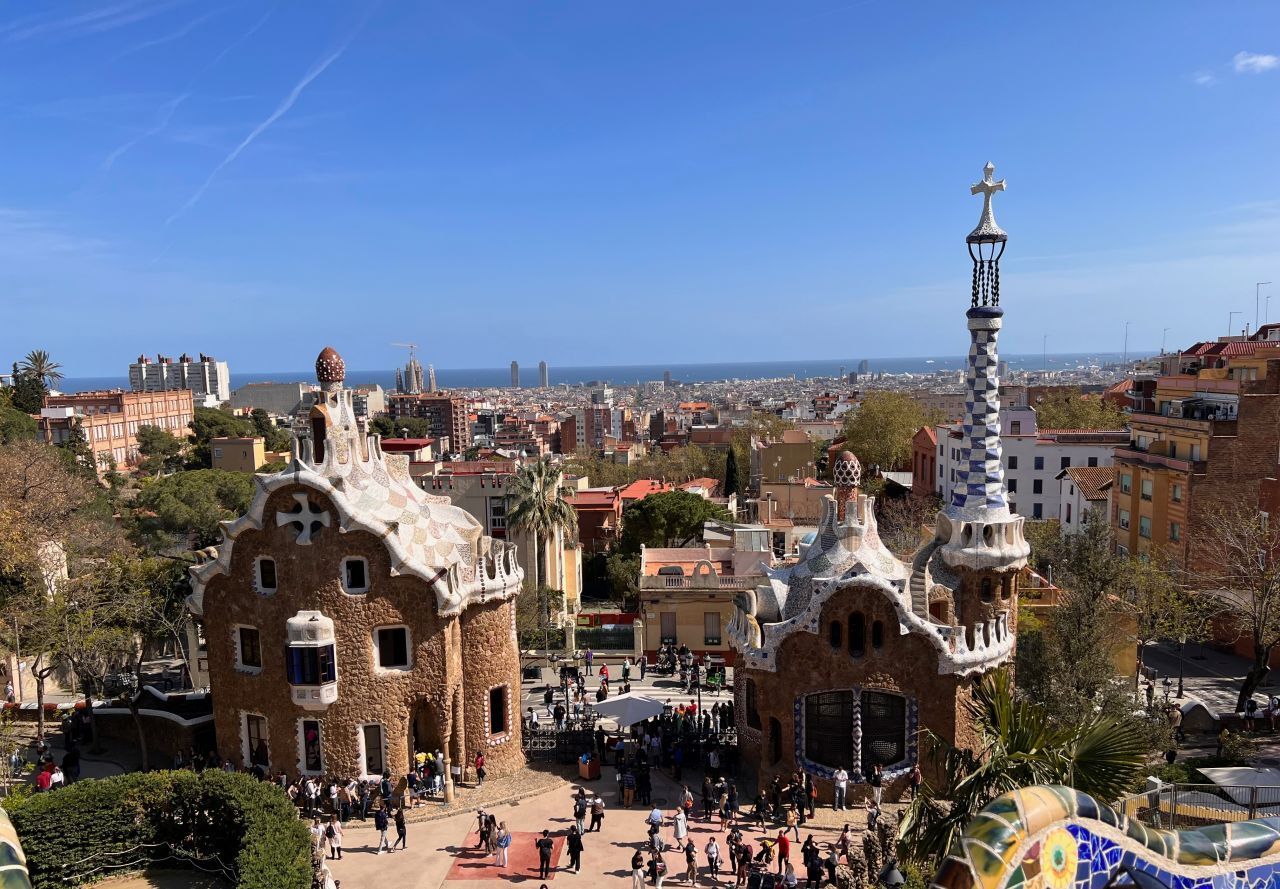 As the day winds down, the Eixample district is an ideal place to rest. With its tree-lined avenues and modernist buildings, it offers a range of accommodations, from luxury hotels to quaint guesthouses.
Tarragona: Echoes of the Past
Your next stop, Tarragona, is a city steeped in history. Once a major Roman city, its ruins, including the amphitheater and the Roman circus, are a testament to its glorious past. The city's Mediterranean balcony offers panoramic views of the sea, making it a perfect spot for a sunset drive.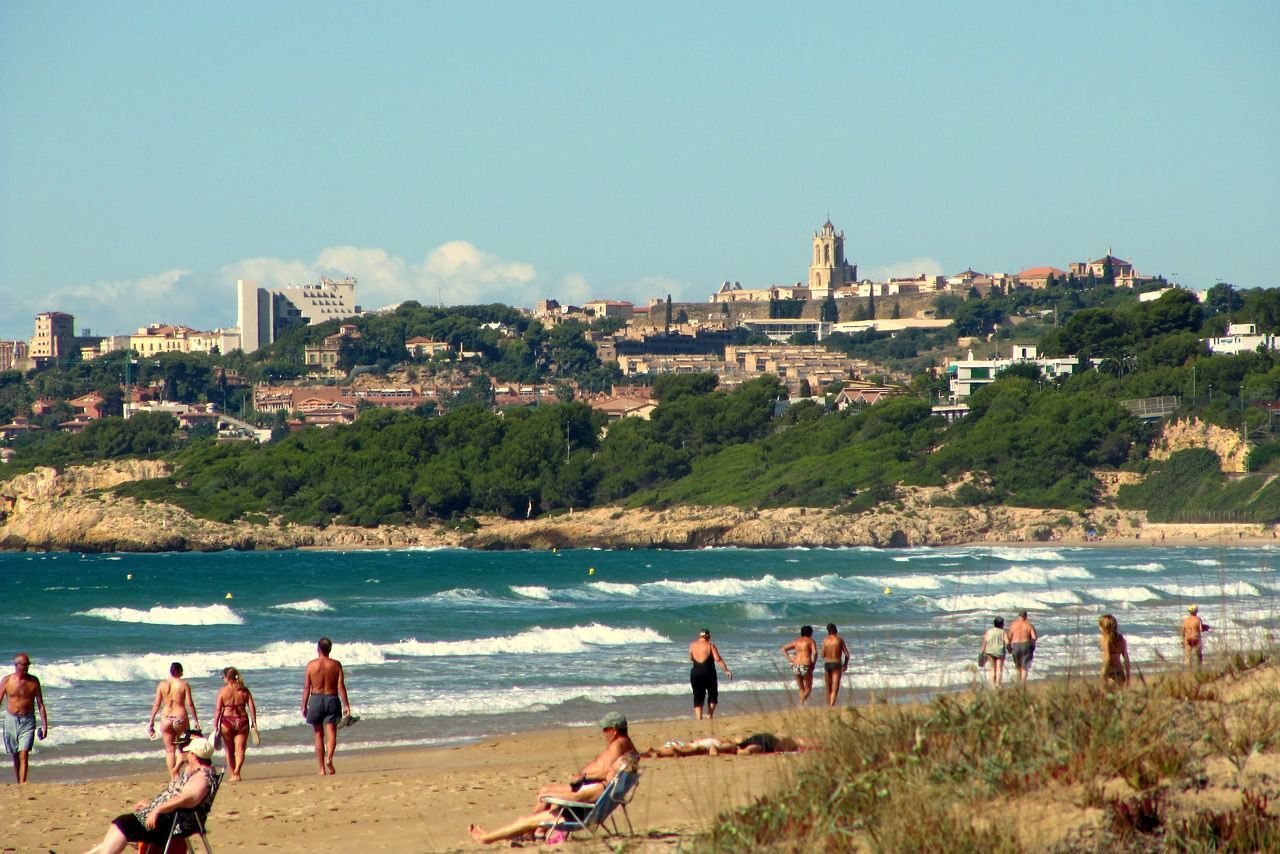 For an overnight stay, the Part Alta district is recommended. With its medieval charm and proximity to major attractions, it offers a range of accommodations to ensure a comfortable night.
Valencia: A Fusion of Traditions and Naturist Retreats
Valencia, a city where tradition and innovation coexist, offers more than just its futuristic City of Arts and Sciences and the historic charm of its old town. For those who embrace the liberating experience of naturism, Valencia's proximity to some of the best nudist beaches is an added allure. Wander through the Turia Gardens, which were once a riverbed, and indulge in the city's culinary specialty, paella. As the sun sets, consider a unique beach experience by exploring the naturist beaches near the city. For a detailed guide on the best nudist beaches around Valencia, check out our recently published article: "Enjoy the Freedom of Naturism at These 7 Nudist Beaches Near Valencia".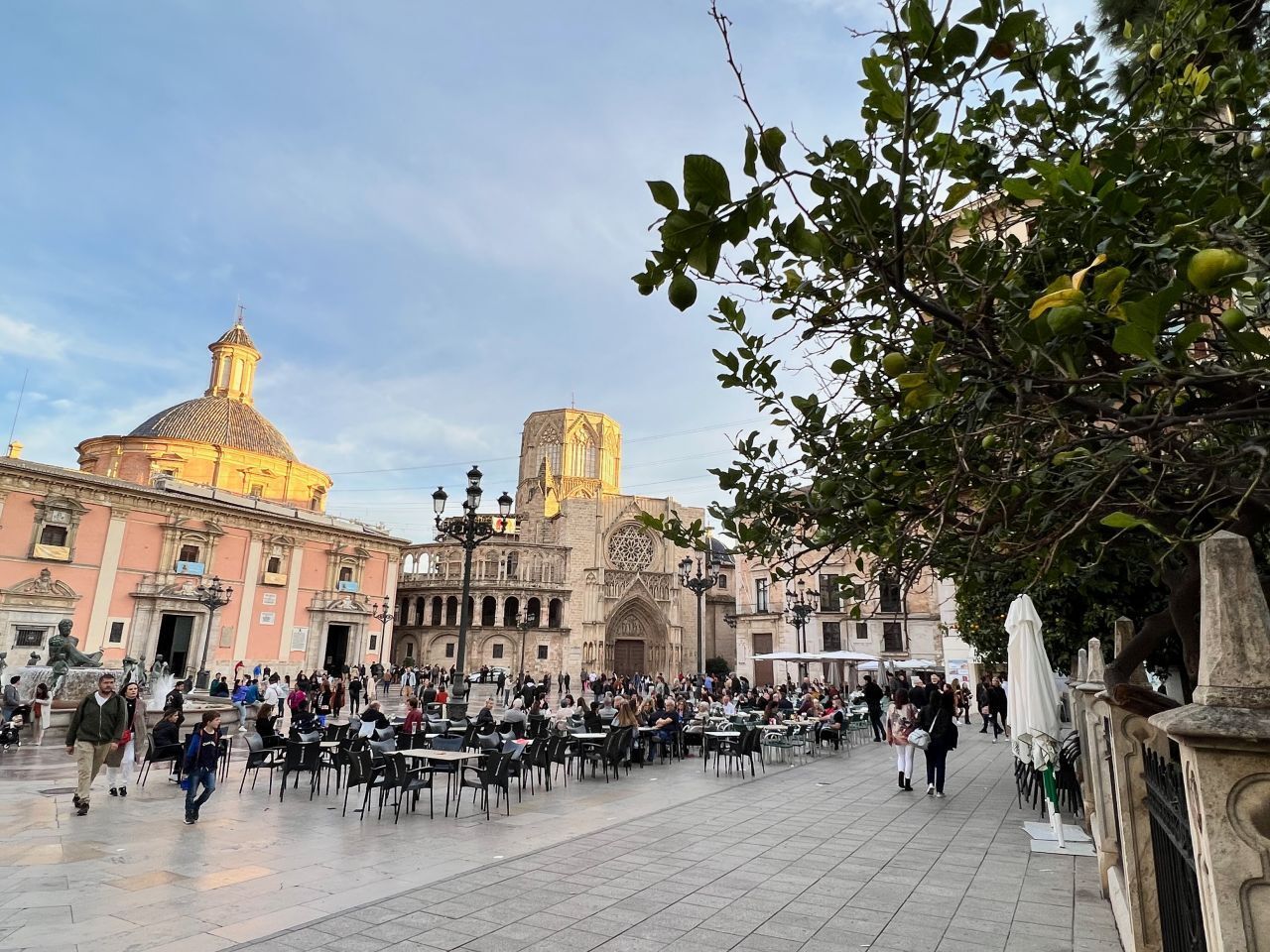 For your overnight stay, the Ciutat Vella (Old Town) district beckons. With its blend of history and vibrant nightlife, it offers a range of accommodations, ensuring you're well-rested for the next leg of your journey, whether it's more city exploration or a day at one of the nearby naturist beaches.
Alicante: Sun, Sand, and the Sea
Alicante, your next stop, promises a blend of history and relaxation. The Santa Bárbara Castle, perched on Mount Benacantil, offers panoramic views of the city and the Mediterranean Sea. After exploring the castle, drive down to the city's beaches for some relaxation.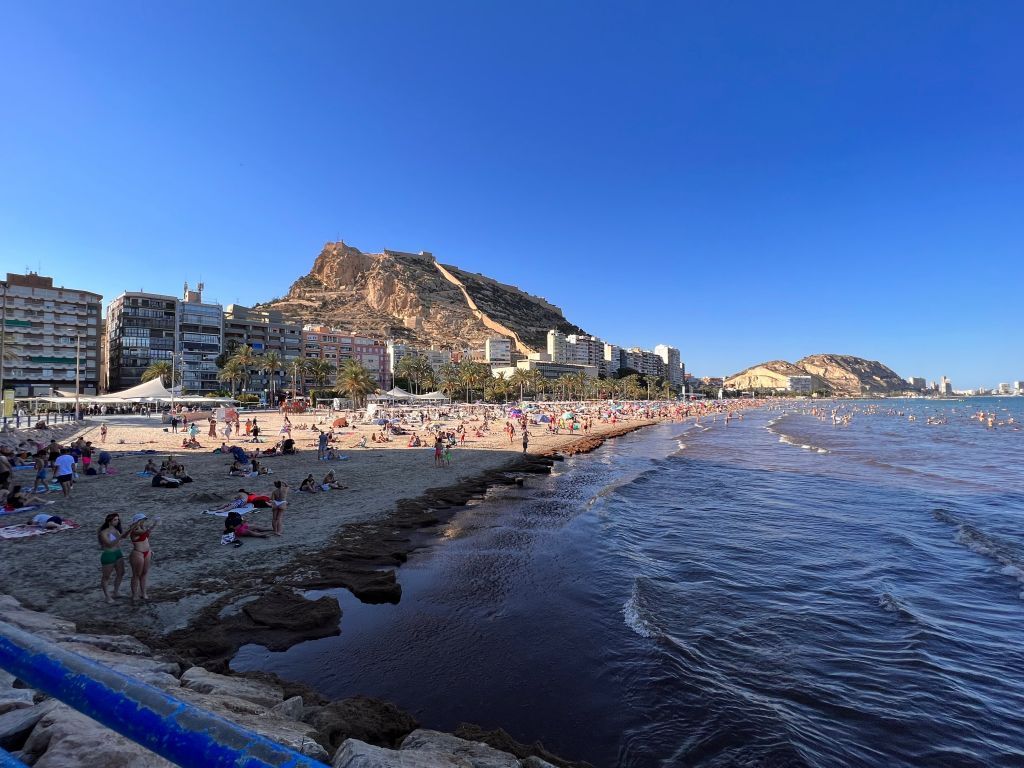 The El Barrio district, with its narrow alleys, white-washed houses, and lively atmosphere, is the perfect place to stay. It offers a range of accommodations, from luxury resorts to budget-friendly hostels.
Murcia: Spain's Best-Kept Secret
Murcia, often overlooked by tourists, is a revelation. The city's cathedral, with its blend of Gothic, Renaissance, and Baroque styles, dominates the skyline. The Floridablanca Garden, with its lush greenery, offers a peaceful retreat from the city's hustle and bustle.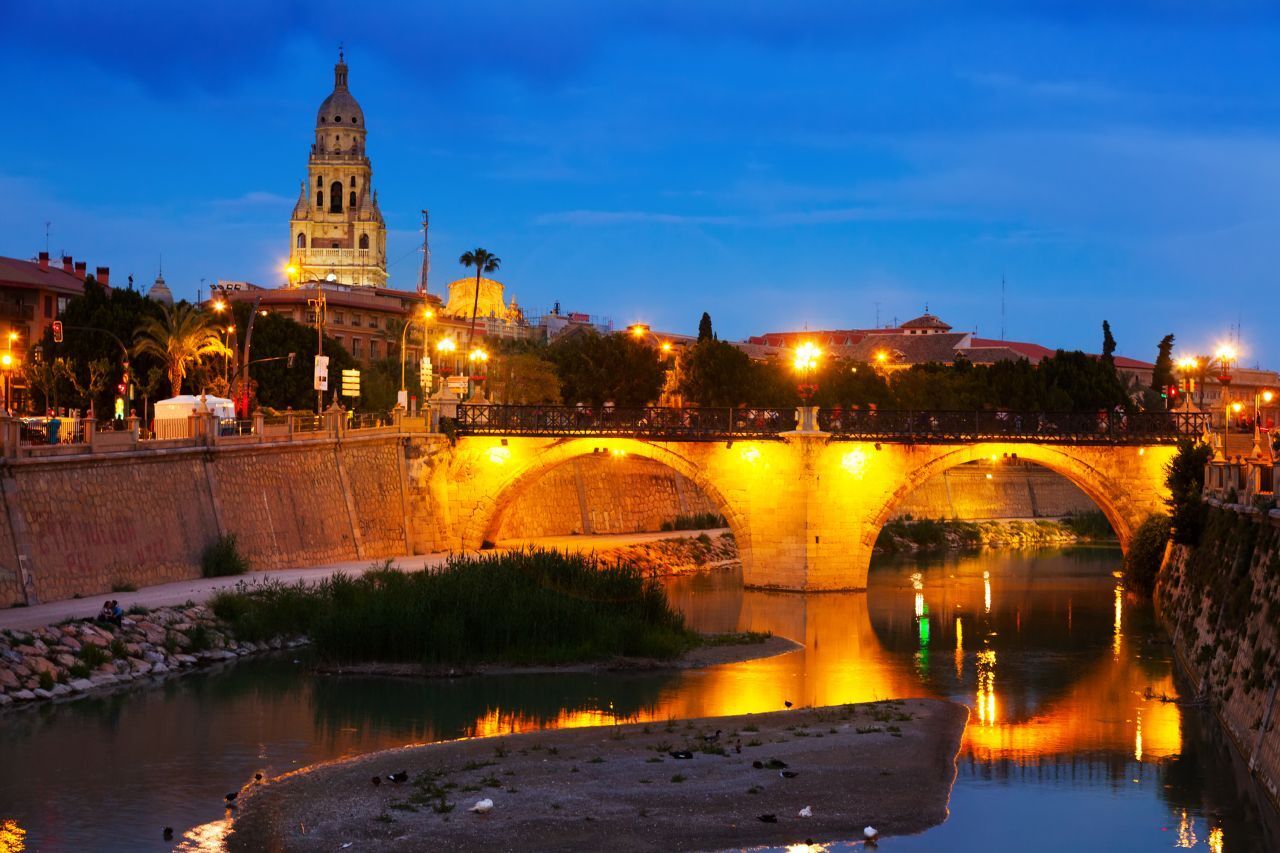 For your overnight stay, the Barrio del Carmen district is ideal. With its mix of traditional tapas bars and modern cafes, it offers a range of accommodations to suit every traveler.
Almería: Where Deserts Meet the Ocean
Almería, with its unique landscape, is your next destination. The city, where arid deserts transition into serene beaches, offers a unique driving experience. The Alcazaba, a Moorish fortress, stands as a testament to the city's rich history.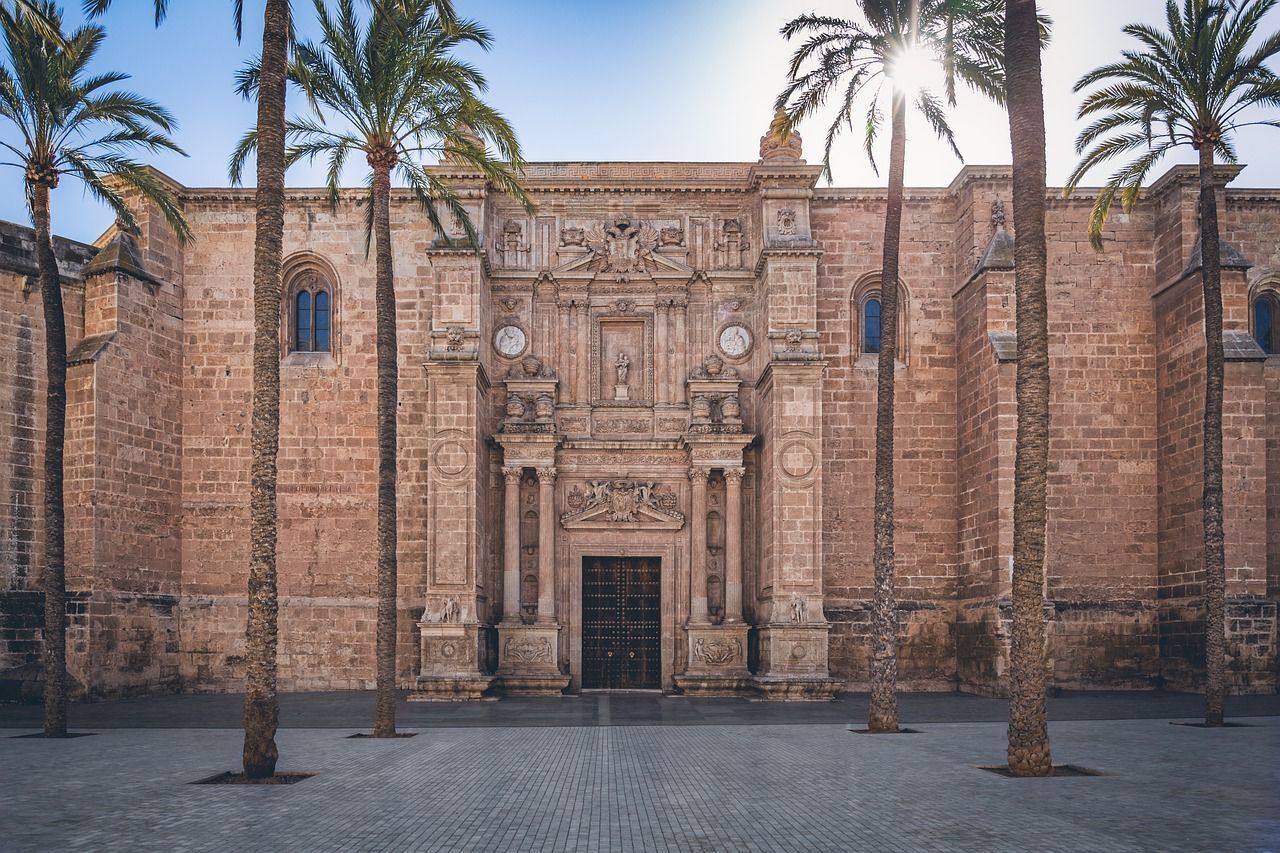 After a day of exploration, the La Chanca district, with its colorful houses and sea views, is the perfect place to rest. It offers a range of accommodations, ensuring a comfortable night's sleep.
Málaga: A City of Art and Soul
Málaga, the birthplace of Picasso, beckons art lovers. The Picasso Museum, showcasing the artist's masterpieces, is a must-visit. The city's historic center, with its narrow alleys and ancient buildings, offers a unique driving experience.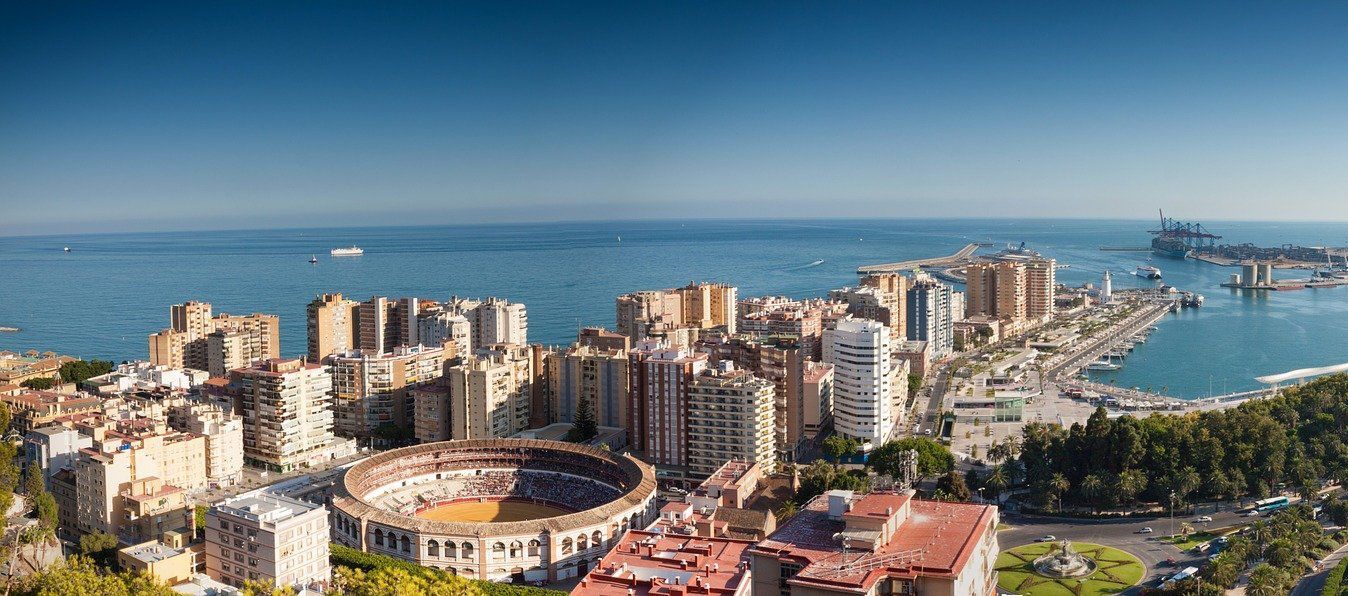 As the day comes to an end, the Soho district is recommended for your stay. Known for its bohemian vibe and art galleries, it offers a range of accommodations, from boutique hotels to guesthouses.
Gibraltar: A Slice of Britain in Spain
Your road trip concludes in Gibraltar, a unique blend of British and Spanish cultures. The Rock of Gibraltar, home to the famous Barbary macaques, is a must-visit. Drive to Europa Point, the southernmost point of Gibraltar, for stunning views of the African continent.

For your final night, the Ocean Village district is ideal. With its marina, luxury resorts, and modern amenities, it promises a fitting end to your memorable journey.
Preparing for Your Road Trip on the Mediterranean Coast of Spain
Packing for the Mediterranean Climate
The Mediterranean climate is characterized by warm, sunny days and cooler evenings. It's essential to pack light, breathable clothing for daytime explorations and a warmer layer for the evenings. Don't forget essentials like sunscreen, a wide-brimmed hat, and swimwear for those spontaneous beach stops.
Renting a Car vs. Using Your Own Car
When planning a road trip along the Mediterranean Coast of Spain, travelers often face the decision of renting a car or using their own. Renting a car provides the convenience of picking up and dropping off the vehicle at different locations, ensuring you're always driving a well-maintained and insured vehicle. It's an excellent option for those who fly into Spain or those who prefer not to add mileage to their personal cars.
On the other hand, using your own car offers a sense of familiarity and comfort. You know the vehicle's quirks, have all your essentials, and there's no need to adjust to a new driving environment. However, it's essential to ensure your car is in top condition for the journey and to be aware of any additional insurance or paperwork required for driving in Spain.
Regardless of the choice, it's crucial to familiarize yourself with Spanish driving norms, road signs, and parking regulations to ensure a smooth and enjoyable trip.
Navigating Spanish Roads: Dos and Don'ts
The roads in Spain are in excellent condition and are lined with picturesque views, ensuring a delightful driving experience. Nevertheless, it's crucial to familiarize yourself with local traffic regulations, including speed limits and priority signage. It's advisable to steer clear of driving during rush hours in the larger cities. For toll roads, it's handy to have some change with you. Instead of shelling out extra for GPS services from car rental companies, travelers can conveniently use apps like Google Maps, Apple Maps, or Waze on their phones. If you're concerned about mobile data, consider getting an eSIM data pack from Airalo. Don't forget to use code VEDATO4753 when signing up or at checkout for exclusive benefits.
Parking can sometimes be a challenge, especially in bustling cities. Enter EasyPark, a game-changing app that allows travelers to book their parking spots in advance, ensuring a hassle-free experience. Not only can you reserve a spot, but with EasyPark, you can also automatically park and make payments directly from your smartphone when you arrive. The app's user-friendly interface makes it a breeze to use, ensuring you spend less time worrying about parking and more time enjoying your trip. As a bonus for our readers, if you sign up using this link, you'll receive 2 euros worth of parking credit to get you started. Safe travels and happy parking!
Spanish Delicacies to Try on Your Journey
Spain's culinary landscape is as diverse as its geography. Each region boasts its signature dishes, and the Mediterranean Coast is no exception. Relish local dishes like patatas bravas, albondigas, and of course, the iconic paella. Pair your meals with regional wines or a refreshing glass of sangria for an authentic Spanish dining experience.
Accommodation: Choices Galore
The Mediterranean Coast offers a wide range of accommodation options to suit every budget and preference. From luxury resorts with stunning sea views to charming bed and breakfasts nestled in historic districts, travelers are spoilt for choice. It's advisable to book in advance, especially during peak tourist seasons, to secure the best deals and locations.
Local Festivals and Events to Look Out For
The Mediterranean Coast pulsates with vibrant festivals and events all year round. Planning your journey around iconic local events such as La Tomatina or the Sitges Carnival can immensely elevate your travel experience. Another must-experience event is the Fallas Festival in Valencia. However, travelers should be aware that during the Fallas Festival, most roads in Valencia are closed to traffic, so it's essential to plan transportation accordingly. These festivals provide a profound insight into local customs, music, and dance, ensuring your trip remains etched in memory for years to come.
Safety Tips for Travelers
The Mediterranean Coast is renowned for its beauty and welcoming atmosphere, but like any popular tourist destination, it's essential to be mindful of your surroundings. Especially in crowded areas, it's crucial to be aware of potential risks like pickpocketing, which is prevalent in some of Europe's most visited spots. For instance, Barcelona's famous Las Ramblas has been named the top European tourist spot for pick-pocketing. To equip yourself with knowledge on this, you might want to read up on Beware the Pockets: Navigating Europe's Most Notorious Pickpocket Hotspots. Always keep a separate copy of your essential documents, share your travel plans with someone trustworthy, and remember that your safety should always be the top priority.
Sustainable Travel: Travel with a Conscience
As travelers, it's our responsibility to ensure that our journeys don't harm the environment or local communities. Minimize your carbon footprint by opting for eco-friendly transport options and accommodations. Respect local customs, traditions, and wildlife, and always leave a place better than you found it.
Capturing Memories: Tips for the Perfect Shot
The Mediterranean Coast, with its stunning landscapes and historic sites, offers countless photo opportunities. Carry a good camera or smartphone, capture candid moments, and always seek permission before photographing locals or private properties. Remember, sometimes the best memories are the ones etched in our hearts, not just our cameras.
FAQs
What is the best month to visit the Mediterranean Coast of Spain? The period from May to September is ideal, with warm temperatures and minimal rain.

Can I undertake a road trip without Spanish proficiency? Basic Spanish is helpful, but many locals speak English, especially in tourist areas. And you can always use Google Translator.

Are there toll roads along the Mediterranean Coast? Yes, some highways are tolled. It's advisable to carry change and research your route in advance.

How much should I budget for this road trip? This depends on your travel style, but budgeting between €100-€200 per day, including accommodation, food, and activities, is a good starting point.