More information and photos are available at the following link:
https://bto.or.kr/cvbeng/CMS/Board/Board.do?mCode=MN040&mode=view&mgr_seq=84&board_seq=3637
Busan is a leading marine city that is growing into a global MICE center thanks to its rich natural heritage of beaches, mountains, and rivers, not to mention an advanced infrastructure that is only befitting of the second largest city in Korea. Over the past 20 years, Busan has successfully hosted a string of international events. Today, the city is working to qualitatively improve its MICE standing and enhance the value of its core industries. In order to do this, Busan must go beyond simple event metrics—such as how many events were held, how many visitors came, and how much economic value was created—and incorporate the cultural and social impact of MICE events on sustainable regional growth into event planning. The tangible and intangible MICE legacies of past MICE events shine as an example of the types of legacies that Busan is working to achieve.
The Shaping of Busan's MICE Legacy by APEC South Korea 2005
APEC South Korea 2005, held in Busan, drew over 20,000 visitors to Busan, including the leaders of 21 Asia-Pacific countries, government officials, businessmen, and members of the press. It was an event that defined and solidified Busan's global reputation, creating long-lasting economic effects. Yet, the true value of the APEC summit extended far beyond mere economics. By hosting the APEC summit, Busan branded itself as a MICE city capable of hosting large international events, an achievement that led to the hosting of many subsequent MICE events in the city. The Nurimaru APEC House, built specifically for the summit, has been praised for its state-of-the-art conference technology, first-class hospitality services, and attractive traditional Korean design elements. Today, the Nurimaru APEC House has been designated an official Unique Venue by the Korean Tourism Organization and Busan Tourism Organization and is currently visited by countless tourists all year round.
Another legacy of the APEC summit is the APEC Climate Center (APCC). Established through an agreement between the 21 APEC member countries, the APEC Climate Center serves as the climate prediction agency of the Asia-Pacific region, providing highly reliable climate prediction information shared globally through international networks. At a time when the world is being seriously threatened by climate change, the APCC researches and develops climate prediction technology that can protect people's lives and property.
APEC South Korea 2005 is the best example of a MICE event held in Busan that has left behind an enduring legacy. Other legacies of the summit include the APEC e-Learning Center, the APEC Naru Park, and a number of official development assistance programs created in association with the original event.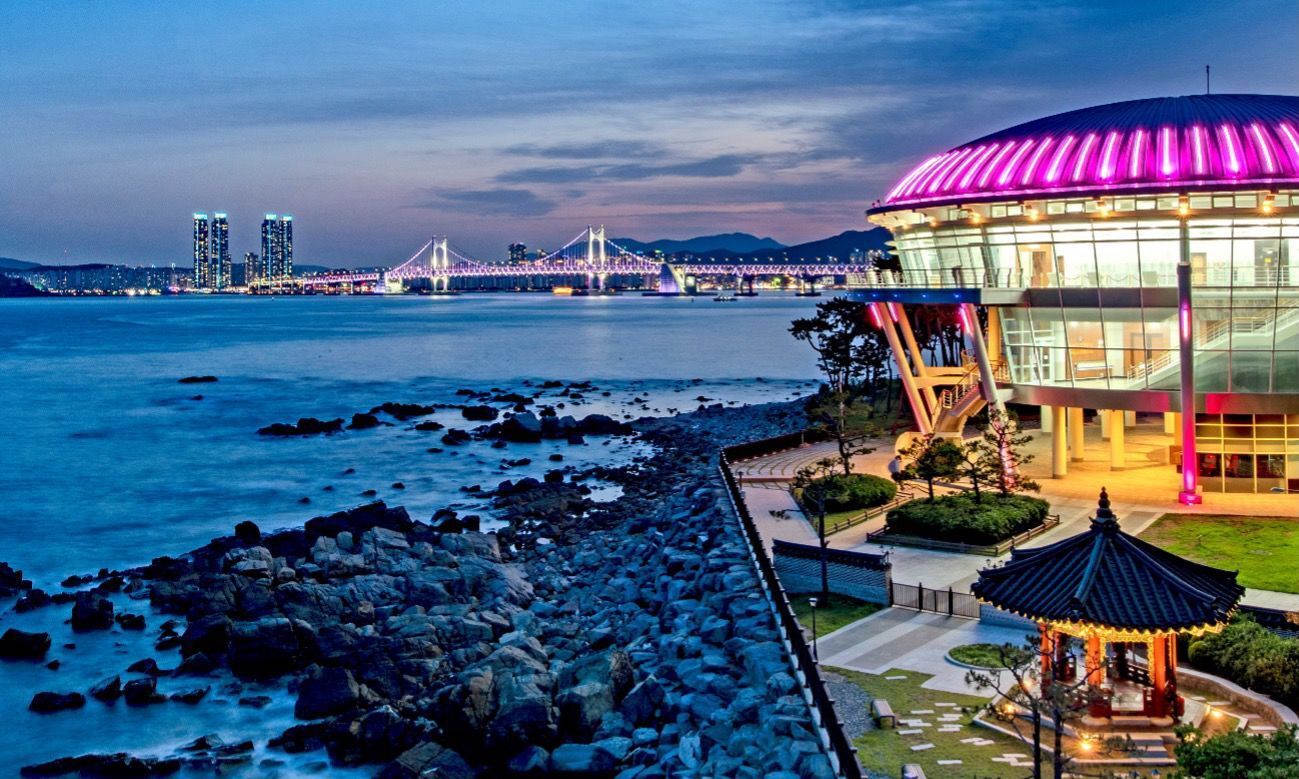 Source: Busan Tourism Organization
ASEAN-Republic of Korea Summit 2014 and 2019 for Shared Sustainable Development
After establishing an official diplomatic relationship in 1989, Korea and ASEAN concluded their FTA in 2009 and became strategic partners in 2010. Today, Korea and ASEAN actively engage in exchanges in diverse fields, including society, culture, peace, and diplomacy. An annual summit, the ASEAN-Republic of Korea Summit, is held to maintain this strong bond of cooperation. The summit was held in Busan in 2014 and again in 2019. The ASEAN-ROK Summit 2014 was followed by the establishment of the ASEAN Culture House in Busan. The ASEAN Culture House holds exhibitions, performances, and learning and cultural activities on the history, society, and culture of the 10 ASEAN member countries. It provides opportunities for Korea and ASEAN to better understand each other. The ASEAN-ROK Summit 2014 has inspired the ASEAN-Korea Youth Forum and other exchanges.
The ASEAN-ROK Summit 2019 led to the establishment of the ASEAN-ROK ICT Convergence Village, a manifestation of the cooperation and shared growth in the 5G ICT-based digital content industry discussed at the summit. The ASEAN-ROK ICT Convergence Village, opened in 2021, supports the shared and sustainable development of Korea and ASEAN through activities related to future high-added-value industries, such as XR content collaboration and the training of public and private ASEAN entities in such content.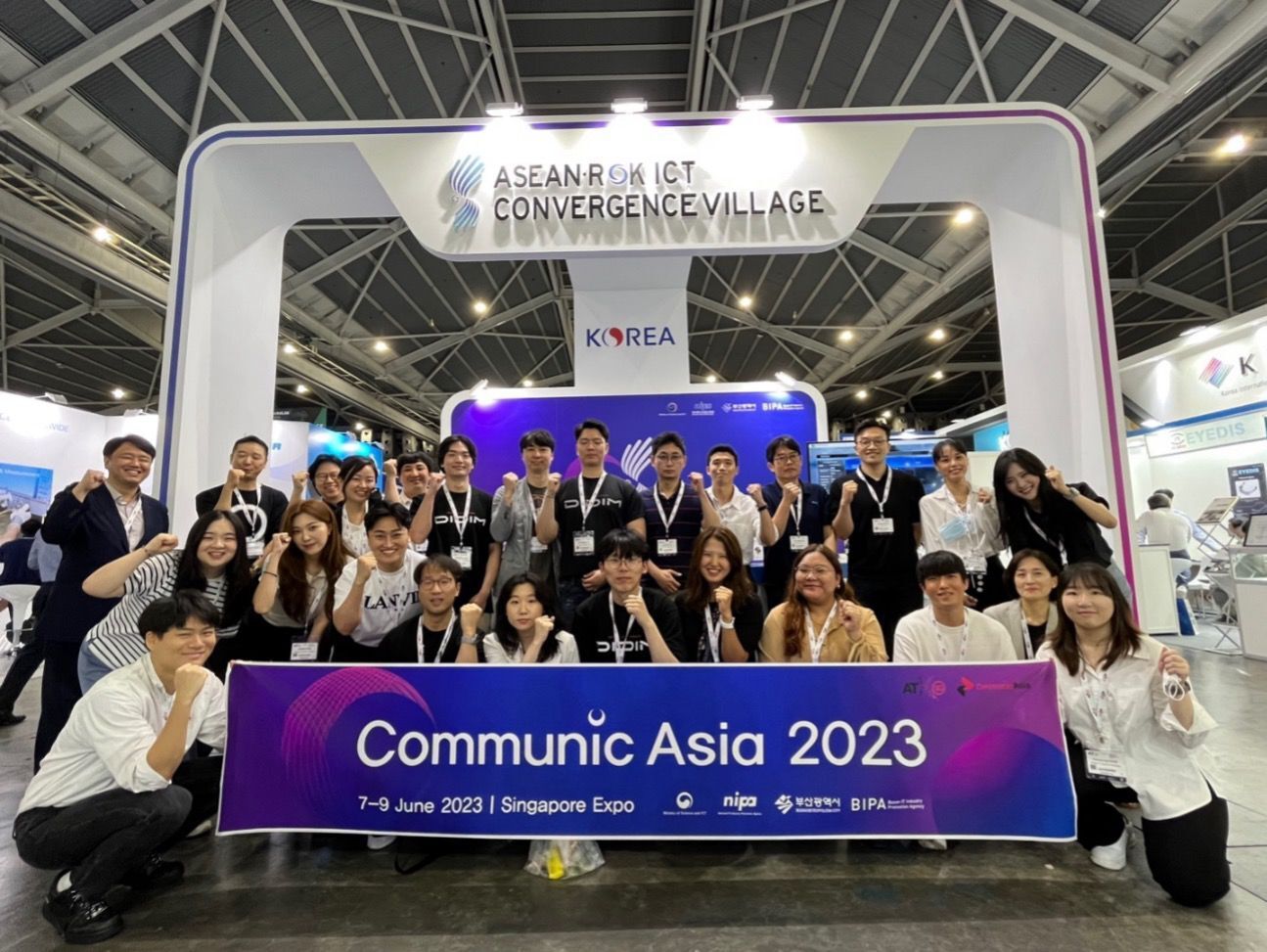 Source: ASEAN-ROK ICT Convergence Village
International Geological Congress 2024
The International Geological Congress (IGC), considered the Olympics of geology, will be held in Busan in 2024. The COVID-19 pandemic forced the annual event to take a temporary hiatus, but now the IGC is back for the first time in 8 years and is expected to draw larger-than-usual crowds. Many anticipate that the event will generate a positive economic impact and greatly contribute to the advancement of Korean geology.
Busan is seeking to register Busan National Geopark as a UNESCO World Heritage Site in its preparation for the upcoming IGC 2024. Busan is a metropolis with diverse and unique geological heritages spread all around its river mouths, shores, and mountains. If the Busan National Geopark is designated a UNESCO World Heritage Site, it will serve as a MICE legacy that underscores the value of Busan's geoheritage and promote economic development through education and tourism, while further solidifying Busan's status as a global MICE city.
The MICE legacy accumulated through MICE events in Busan over the years holds significant value as it can lead to the sustainable development of both the events themselves as well as the city of Busan as a whole. Consequently, Busan will seek to grow into a leading city in the MICE sector by continuing to build upon and sharing its MICE legacy.
If you want to know more about BTO, click on the following link:
https://bto.or.kr/cvbeng/CMS/Board/Board.do?mCode=MN039&&mode=view&board_seq=3640&