Global DMC Partners (GDP), the leading network of independent Destination Management Companies (DMCs) and specialized event service providers, has shared the findings of its Q2/Q3 Meetings & Events Pulse Survey.
This comprehensive report, compiled from data gathered in June and July 2023, delves into the current trends and challenges shaping the global meetings and events landscape.
The survey, which garnered responses from 200 event professionals, revealed that while higher costs remain a significant challenge for planners, budgets aren't necessarily expanding in tandem. Flight costs and sustainability considerations are pivotal in determining event destinations. Interestingly, there's a noticeable disparity in in-person event attendance, with only 36% of planners observing an uptick in attendees.
A closer look at the financial aspect shows that despite the escalating costs, less than 40% of planners have seen an increase in their meeting and incentive budgets for 2023. The uncertainty extends to 2024, with 37% anticipating a rise in meeting budgets and 26% in incentive budgets.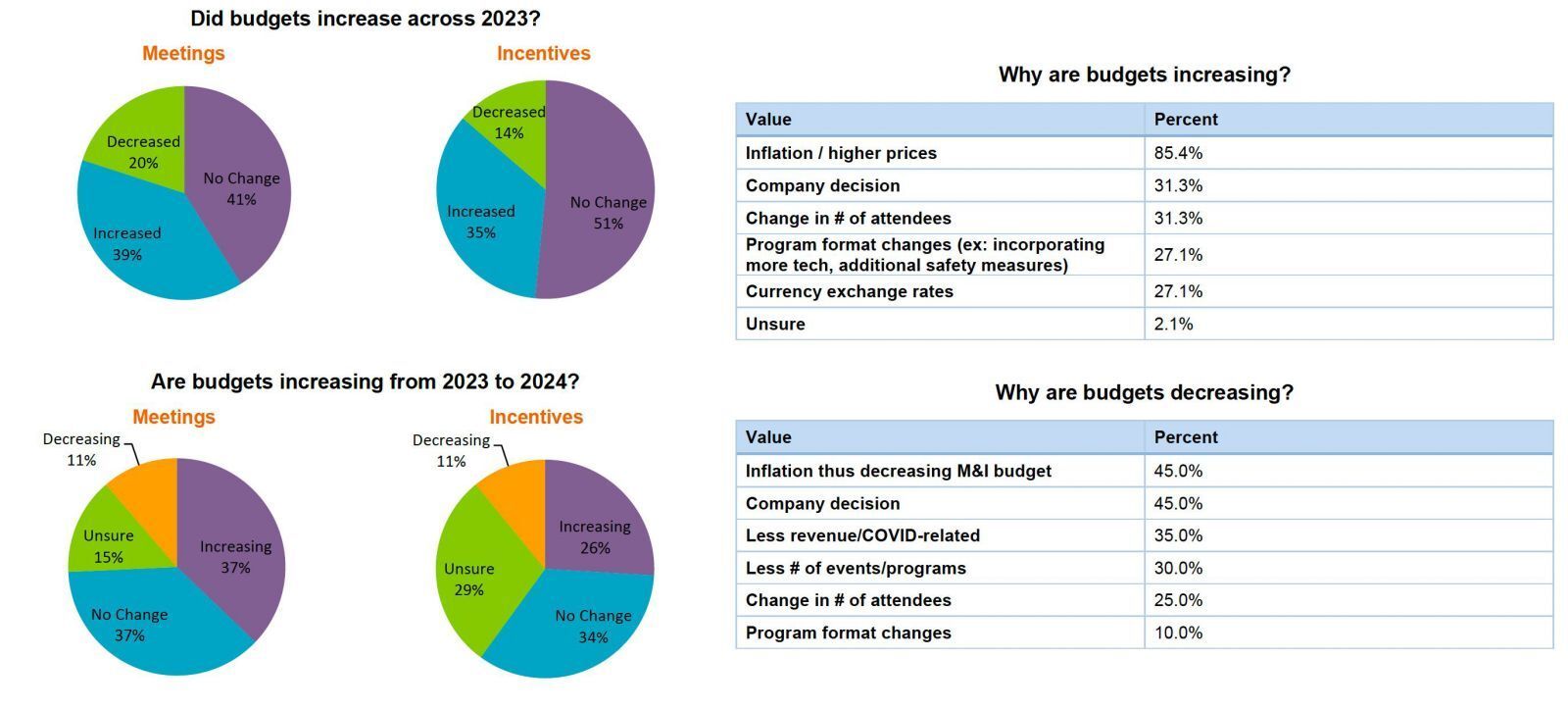 Catherine Chaulet, President and CEO of Global DMC Partners, commented on this trend, stating, "With costs surging across various sectors, from airfares to F&B, planners are compelled to innovate in budget allocation. Our aim is to harness our robust network to facilitate collaboration and guide our clients through these financially challenging times."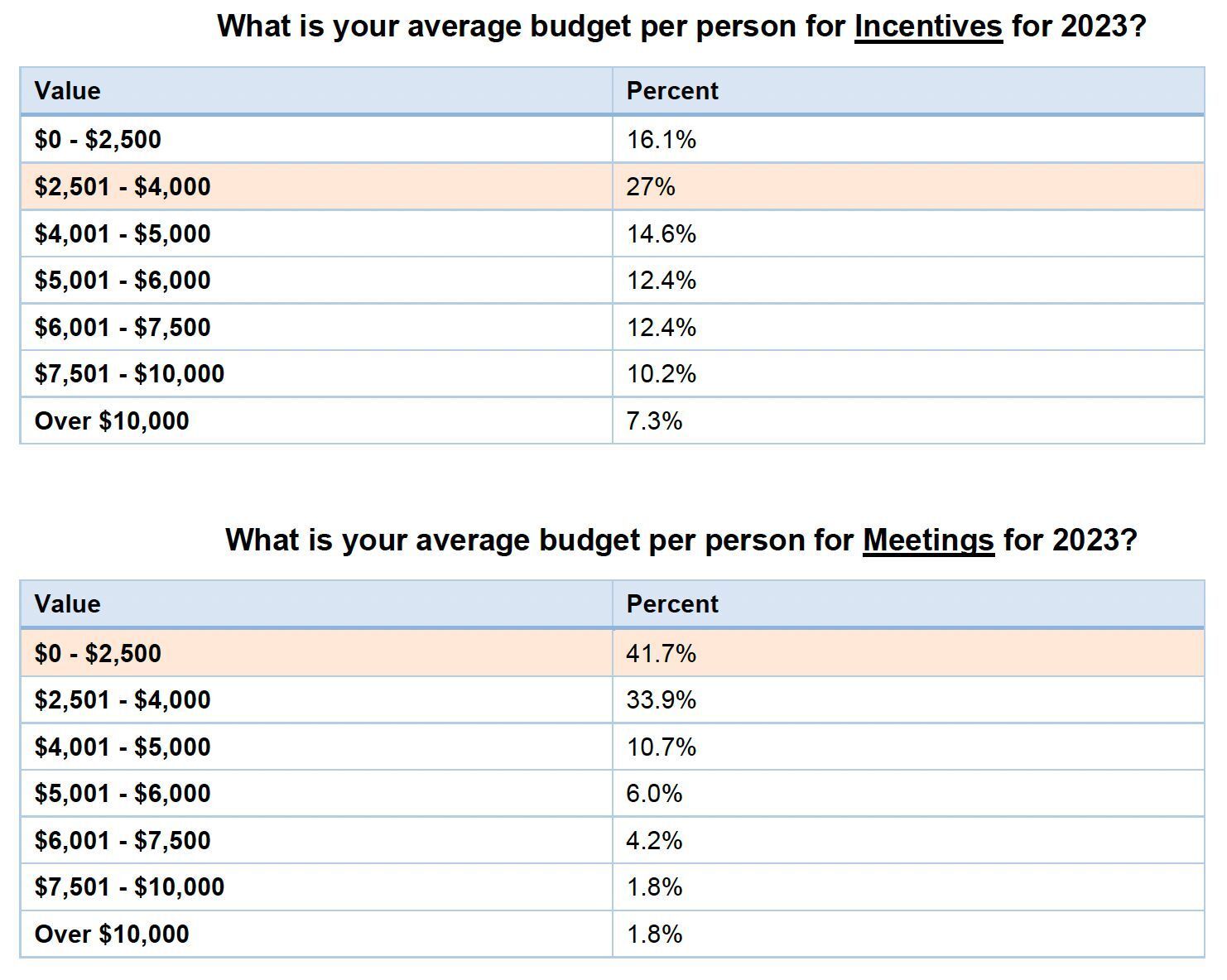 Inflation is a major driver behind these budgetary shifts. While some planners are compelled to boost their budgets due to rising costs, others are reallocating funds elsewhere. A significant 71% of planners cited escalating airfare costs as a determinant in selecting event destinations.
When it comes to challenges, 75.7% of planners identified higher costs as the primary hurdle. This was followed by issues like availability (51.3%) and other concerns like timely approvals, service quality, and budget management.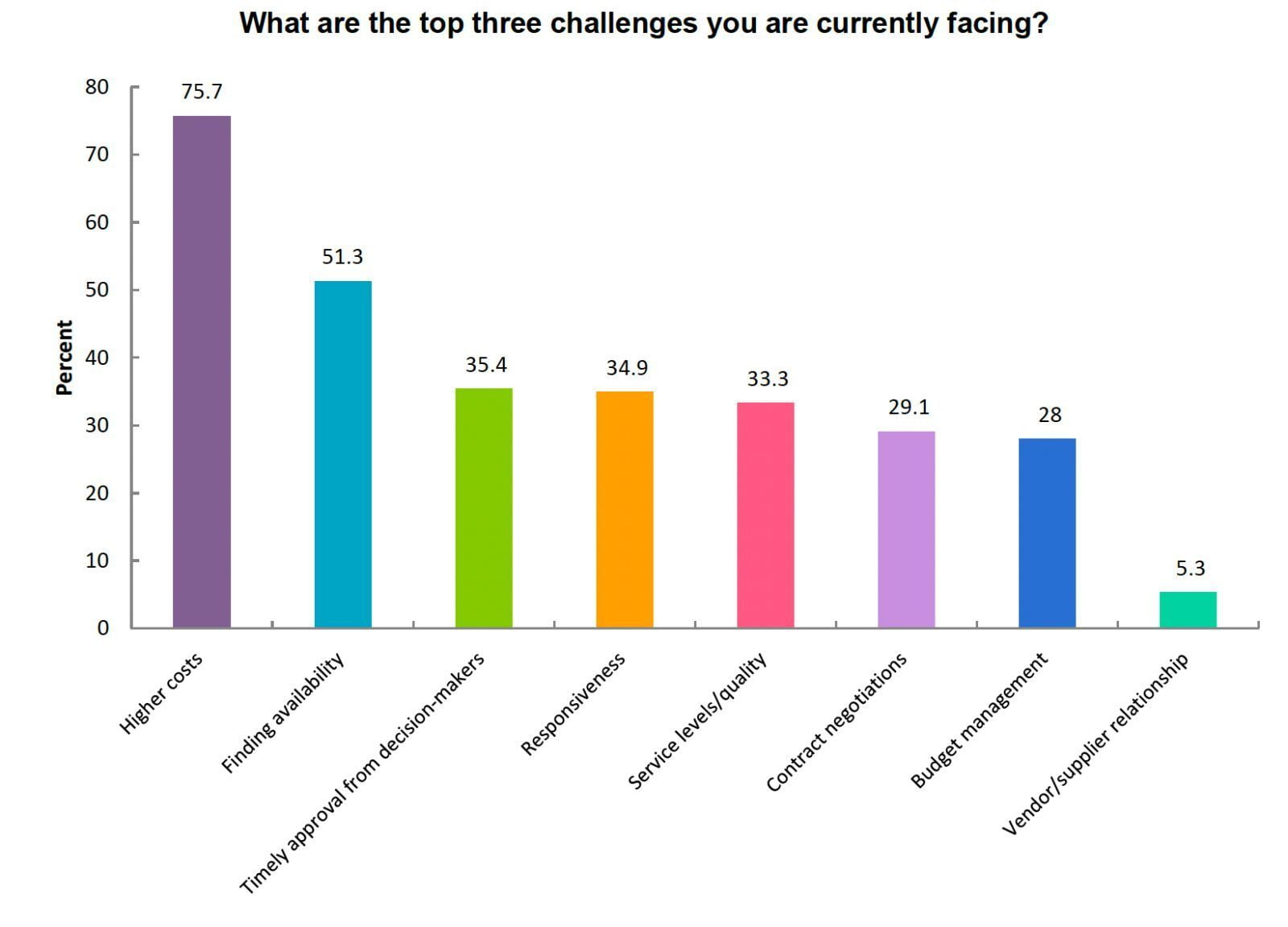 On the attendance front, 46% of respondents noted consistent attendee numbers compared to previous years. Only 36% witnessed an increase, while 18% reported a decline.
Sustainability has emerged as a focal point. Compared to last year's report, there's a 20% increase in organizations integrating sustainability goals into their event programs. A majority of international respondents (78%) are now prioritizing sustainability, with a focus on reducing plastic usage and waste, promoting locally sourced food, and tracking carbon footprints. Furthermore, sustainability plays a role in destination selection, with 50% of planners considering it occasionally and 30% regularly.
Region-wise, there's a growing interest in Asia, South America, and Central America for 2024 events. On the hiring front, 72% of those recruiting are looking for planning roles, with a surge in freelance hiring. As other sectors transition back to traditional office settings, the MICE industry leans towards a hybrid or remote working model.