Under the Lucis Initiative, İsmet Öztanık has organized an informative meeting encompassing Avantgarde Hotels, Soluto service, Assembly business buildings, Guestology, and Market Halls companies.
In response to the rapidly increasing international hotel brands in Turkey, Lucis Hospitality Management will offer operational services to other facility investors as an alternative.
The Avantgarde Collection, a family legacy in the tourism and accommodation sector since 1990, continues its growth journey under the visionary leadership of executive board members Lütfi Öztanık and his sons İsmet Öztanık and Cenk Öztanık.
The brand, which has directed its expansion towards two segments catering to different markets and target audiences, has gathered its city hotels in Istanbul's Levent, Şişli, and Taksim, totaling 301 rooms, under the "Avantgarde Urban" brand. Meanwhile, its properties in Cappadocia and Yalıkavak are branded as "Avantgarde Refined."
Positioned in Istanbul's key commercial and social hubs and the Aegean jewel, Bodrum's Küdür Bay in Yalıkavak, Avantgarde Collection holds a significant place in the country's tourism sector.
The "Refined" brand hotels offer privileged services in exceptional locations, embracing a concept that reinforces a sense of belonging while incorporating global trends, catering to the luxury consumption needs. These hotels will combine sophisticated tastes with the simple and perfectionist hospitality of Avantgarde.
The group's new investment, Avantgarde Refined Kapadokya Caves, will start welcoming guests in March 2024 in Ürgüp, Cappadocia, listed as a UNESCO World Heritage Site. It will feature 50 rooms, a SPA, a bar and lounge area across three different dining spaces, multifunctional event spaces, and a patisserie. SPA Soul, known for providing smart business solutions globally and specializing in extraordinary guest experiences, will offer its services at Avantgarde Refined Kapadokya Caves.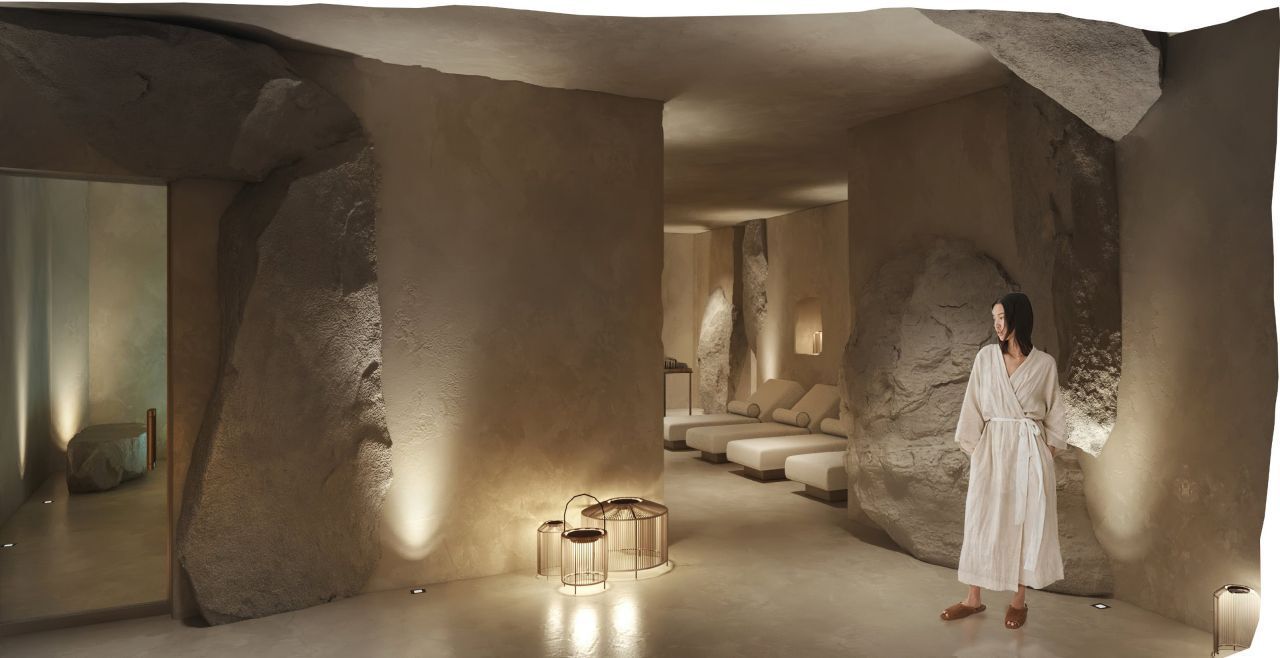 The hotel's new design, dominated by minimal lines, bears the signature of award-winning architect Efe Aydar. Alongside areas that continuously exhibit contemporary art, the hotel's common areas will also serve as exclusive exhibition spaces.
A significant investment of 13 million dollars, including 8 million for acquisition and 5 million for renovation, has been allocated for Avantgarde Refined Kapadokya Caves.
The Avantgarde Refined Yalıkavak, located in Küdür Bay, promises impeccable comfort with rooms opening to a garden greeted by bougainvillea. The rooms, designed by Wangan Studio, offer a stylish, spacious, and luxurious experience, complemented by contemporary art pieces that evoke the spirit of an art gallery throughout the premises.
The hotel features a private beach, pools for adults and children, a gastronomically renowned Ace Restaurant, a chic lounge and bar, a new wellness area, a sports facility with personal training options, and a special Pilates Zone. This season, Avantgarde Refined Yalıkavak will introduce two different restaurant collaborations, offering modern Anatolian flavors and Pan-Asian cuisine.
The facility management company Saluto provides consultancy and management services to buildings such as offices, residences, factories, and hospitals, while Assembly serves numerous firms in office buildings separately.
Another company, Guestology, works to establish the concept of 'Turkish hospitality' both domestically and internationally through hospitality and academic consultancy services.
Lastly, İsmet Ömer Öztanık introduced their company Market Halls, currently operating in three different areas in London, which brings together various dining establishments under one roof as a new concept. He noted that they would continue their activities with numerous investments and operations both in Turkey and abroad.