London City Airport has become home to the new Aelia Duty Free flagship store, unveiled by Lagardère Travel Retail on November 2nd, 2023.
The store's launch is a testament to the company's commitment to providing travelers with memorable, authentic, and sustainable shopping experiences. The ribbon-cutting ceremony was a grand affair, attended by multiple brands and members of the press, marking the beginning of a new era in duty-free shopping.
Upon entering the Aelia store, travelers are immersed in an environment that stimulates the senses, blending interactive features with cutting-edge technology and thoughtful design. The store is more than a retail space; it's a gateway to an experience that intertwines the narratives of local brands with the journey of each visitor.
The product selection at Aelia is a curated representation of local culture, showcasing popular brands and producers from East London. The store proudly features products from Cooper King Distillery, England's premier gin distillery and a pioneer in carbon negativity, Two Drifters Distillery, known for their commitment to removing CO2 with each bottle sold, and Penrhos, which stands out for their innovative use of 100% recycled aluminum bottles.
Earl of East, a lifestyle brand dedicated to the art of ritual, brings its sustainable home fragrance and bathing products to the store, offering a local touch of luxury. Ian Macleod Distillers presents a selection of premium spirits, including exclusive Vintage Single Malt Whisky and award-winning Edinburgh Gin, celebrating the rich heritage of Scottish distilleries.
William Ovens, IMD Global Travel Retail Director, expressed delight in developing the partnership with Lagardère Travel Retail and congratulated the team on the flagship's opening. Whittard extends its 135-year legacy of fine teas, coffees, and hot chocolates to travelers, while Diageo's whisky wall introduces the innovative "What's Your Whisky?" exploration tool, enhancing the customer experience.
The beauty sector is represented by Dr. Barbara Sturm's renowned skincare, haircare, and supplements, bringing her anti-inflammatory expertise to the global traveler.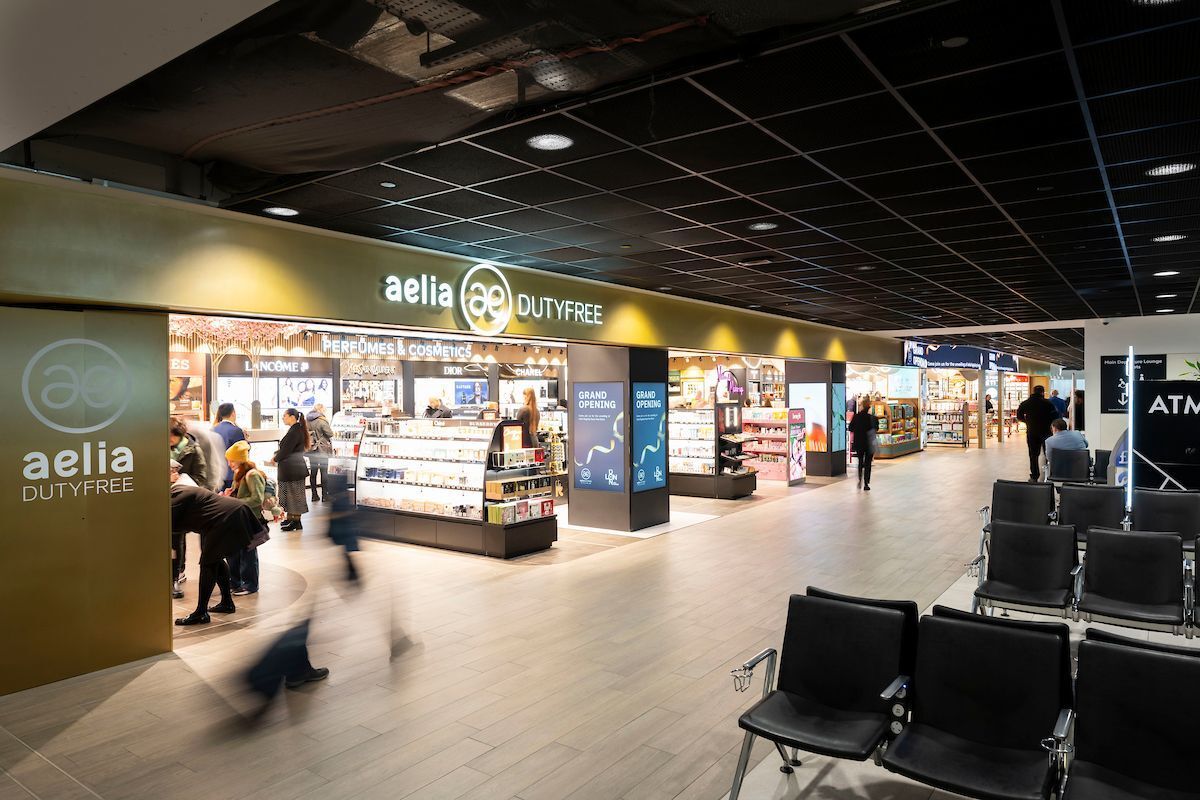 Aelia Duty Free at London City Airport
Marion Engelhard, Managing Director of Lagardère Travel Retail UK & Ireland, emphasized the store's unique selling proposition and the company's leadership in sustainability. Andrew Hodges, Chief Commercial Officer of London City Airport, highlighted the store's role in championing 'Brand London' and enhancing the customer experience.
The Aelia Duty Free store is aligned with Lagardère Travel Retail's CSR roadmap, featuring eco-friendly materials, energy-efficient lighting, and innovative waste management systems. The company has pledged to contribute to global carbon neutrality across scopes 1 & 2 emissions before the end of 2023, leading the Travel Retail industry towards a more sustainable future.
The grand opening of the Aelia Duty Free flagship will be celebrated with a series of events and activations, offering travelers delightful tastings, interactive installations, and personalized consultations for a truly immersive experience.