Irongate, a lifestyle-driven real estate firm, in partnership with Hilton, has announced a transformative rebranding of the Trump International Hotel, Waikiki.
Set to be introduced as Wākea Waikiki Beach and managed by LXR Hotels & Resorts, this change is slated for February 2024. LXR Hotels & Resorts is known for its collection of independent luxury properties that celebrate personal adventure and now adds a Hawaiian jewel to its portfolio.
The Dawn of a Renewed Legacy
Perched near Fort DeRussy Park with breathtaking views of the Pacific Ocean and Diamond Head, Wākea Waikiki Beach is perfectly located a stone's throw from the famous Waikiki Beach. The property, a 38-story building with 462 guest rooms and suites, is stepping into a new era. Opening its doors in 2009, the hotel is ready for a revival with the internationally acclaimed Bryan O'Sullivan Studio (BOS Studio) at the helm of a bespoke design renovation.
Jason Grosfeld, Chairman & CEO of Irongate, expressed excitement about reviving the 'grand dame' of Waikiki. The collaboration with BOS Studio and Hilton's LXR Hotels & Resorts is expected to breathe new life into this iconic building.
Greg Hartmann, Senior Vice President of Luxury and Mixed-Use Development at Hilton, remarked on the importance of Hawaii in Hilton's growth strategy. The addition of Wākea Waikiki Beach to Hilton's luxury portfolio in Hawaii aims to cater to the evolving preferences of guests in this premier destination.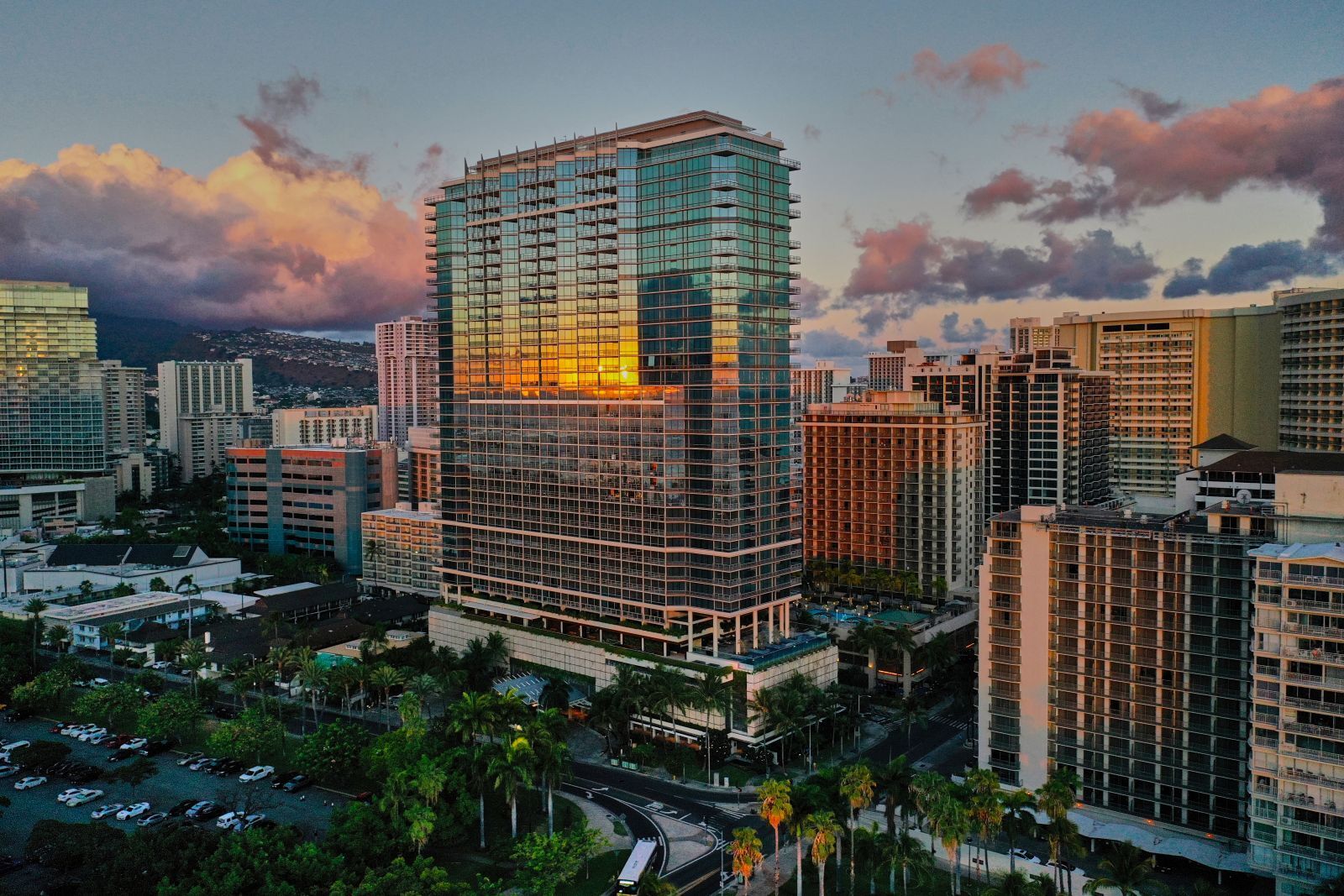 Wākea Waikiki Beach
A Fresh Identity Inspired by Hawaiian Mythology
The name Wākea is derived from the Hawaiian Sky Father, symbolizing the hotel's rejuvenation mission. Wākea Waikiki Beach is envisioned as a sanctuary that revives the spirit of aloha and ho'okipa, offering warmth and hospitality that the islands are famous for.
Feisal Jaffer, Global Head of LXR Hotels & Resorts, stated that the oceanfront location of Wākea Waikiki Beach offers a perfect setting for guests seeking unique experiences, aligning with LXR's commitment to providing exceptional hospitality.
Bryan O'Sullivan Studio's Vision for Renovation
The BOS Studio team, following an intensive cultural immersion in Waikiki, plans to bring a fresh design perspective that marries cultural authenticity with luxury. The renovation, starting in early 2025, will touch on all aspects of the hotel, including public areas, the pool, spa, fitness center, and dining establishments, with minimal disruption expected during the process.
Continuity in Excellence
The existing hotel management team, which has been instrumental in earning the property multiple accolades, will continue with Wākea Waikiki Beach under LXR Hotels & Resorts. Scott Ingwers, Managing Director, expressed pride in the team's legacy and is eager to uphold the values and culture that have distinguished their service.
Wākea Waikiki Beach is poised to join the LXR Hotels & Resorts portfolio in February 2024, offering guests the opportunity to earn points through Hilton Honors.