Kyushu Railway Co. (JR Kyushu) unveiled a brand new "36+3" luxury sightseeing train that takes passengers across all seven prefectures in the Kyushu region of Japan.
The new 36+3 sightseeing train joins the Seven Stars sleeper train in Kyushu, adding five new routes to Japan's southernmost main island.
The train is called 36+3, a nod to the fact that Kyushu is the 36th largest island in the world, as well as the fact that the number 39 (36+3) is pronounced san-kyu, similar to "thank you" in English.
The new service will offer day trips on five different scenic routes throughout the seven Kyushu prefectures of Oita, Miyazaki, Kumamoto, Fukuoka, Saga, Nagasaki, and Kagoshima.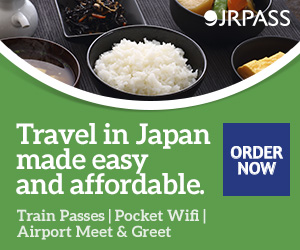 The exterior of the 36+3 train is finished in metallic black and features a gold-colored logo.
Similar to the Seven Stars train, the interiors of the six train cars on the 36+3 blend classic Japanese and modern Western styles. The six-car train has a capacity of 105 passengers and boasts 13 private compartments that can host from one to six people each. Car No. 3 serves as a dining car, while No. 4 has a shared space for events.
Depending on the route, ticket prices with meal plans for adults range from 12,000 yen (US$116) to 30,000 yen (US$290). Advanced reservations are required for all cars of the train.
---
Add FTNnews to your Google News feed.