The 10th anniversary of the Seven Stars Luxury Hospitality and Lifestyle Awards brought the leaders of hospitality and lifestyle together under one roof at the Lazzoni Hotel on November 19th.
Winners from Brazil, Hungary, Austria, Greece, Turkey, Nigeria, Fiji, UK , Maldives, Dubai, Saudi Arabia, Oman and many more were in attendance to celebrate their success.
Over 50 awards were presented on the evening to some of the most exceptional Hotels, destinations and lifestyle related products by Ece Vahapoglu, Luxury Panel member and MC of the awards. Amongst the notable guests were Sheik Hazza Al Saadi, Owen Omogiafo- President of Transnational Corporation plc, Dr. Mansour Malik- Chairman of the Diplomats Business Club and His Serene Highness Prince Massimiliano della Torre e Tasso.
Turkiye triumphed by receiving the Best Tourism Destination award to roaring applause from the Audience and was also represented by some of its best hotels such as the Conrad Istanbul as "Best Luxury Business Hotel", Lazzoni Hotel which received the "Best Luxury Boutique Lifestyle Hotel" and Pera Palace was presented with the "Icon of Hospitality "award.
Wellness was a big part of the evening with Vamed -Vitality World, Vivamayr, Kurotel, and Belgin Aksoy who was presented with the Pioneer of Wellness Award as the founder of World Wellness Day, and the Stay Hotels were recognized for their commitment to sustainability for being the first Carbon Neutral Group in Turkiye.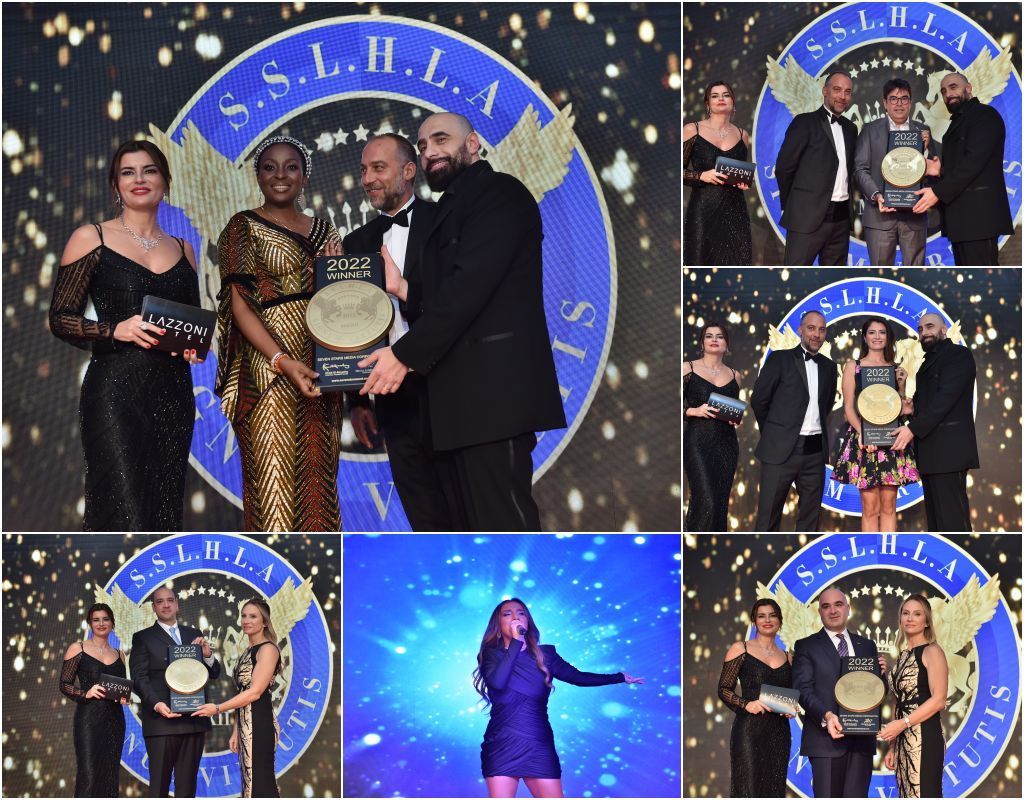 During the Gala Dinner the stage was graced by the stunning Nutsa Buzaladze who gave a powerful and electrifying performance during the gala dinner with her rendition of "Creep", "I will survive" and "what's going on" which left guests asking for an encore.
Fashion TV was recognized as the Best Lifestyle Channel and filmed the event along with ORF from Austria.
Khalil El-Mouelhy, President/Founder of the awards said "We were certain that we made the right decision hosting our 10th anniversary in Istanbul. This is such an incredible and vibrant city that exudes a lifestyle. We selected the Lazzoni Hotel as we felt it was very important, for our first event in Turkiye, that we partnered with a Turkish brand and they did not disappoint. The team at the Lazzoni Hotel is very well-versed in the events sector and their expertise further assured a very successful night. This is a testament to the high level of Turkish Hospitality. I wish to thank Mr. Gurhan Sayar, GM of Lazzoni Hotel and his team for their efficiency and professionalism. We look forward to many more years in Turkiye!"