Aeromexico, a prominent airline based in Mexico, has found itself at the center of international attention following a scandalous incident that was captured on video and subsequently shared on social media.
A video that has gone viral on social media shows a male flight attendant taking upskirt photos of a young female passenger as she was boarding the aircraft. The video was shared by Ximena Garmendia, a well-known figure in aviation news reporting.
The flight attendant, whose identity has not been revealed, is seen in the video bending down, ostensibly to organize a cabinet, while simultaneously positioning his phone's camera under the skirt of the unsuspecting passenger. The act of taking upskirt photos is a blatant violation of privacy and is considered a form of sexual harassment.
The incident has sparked widespread outrage, with netizens and advocacy groups calling for immediate action against the flight attendant. Another passenger on the flight noticed the inappropriate behavior and alerted the crew, preventing the situation from escalating further.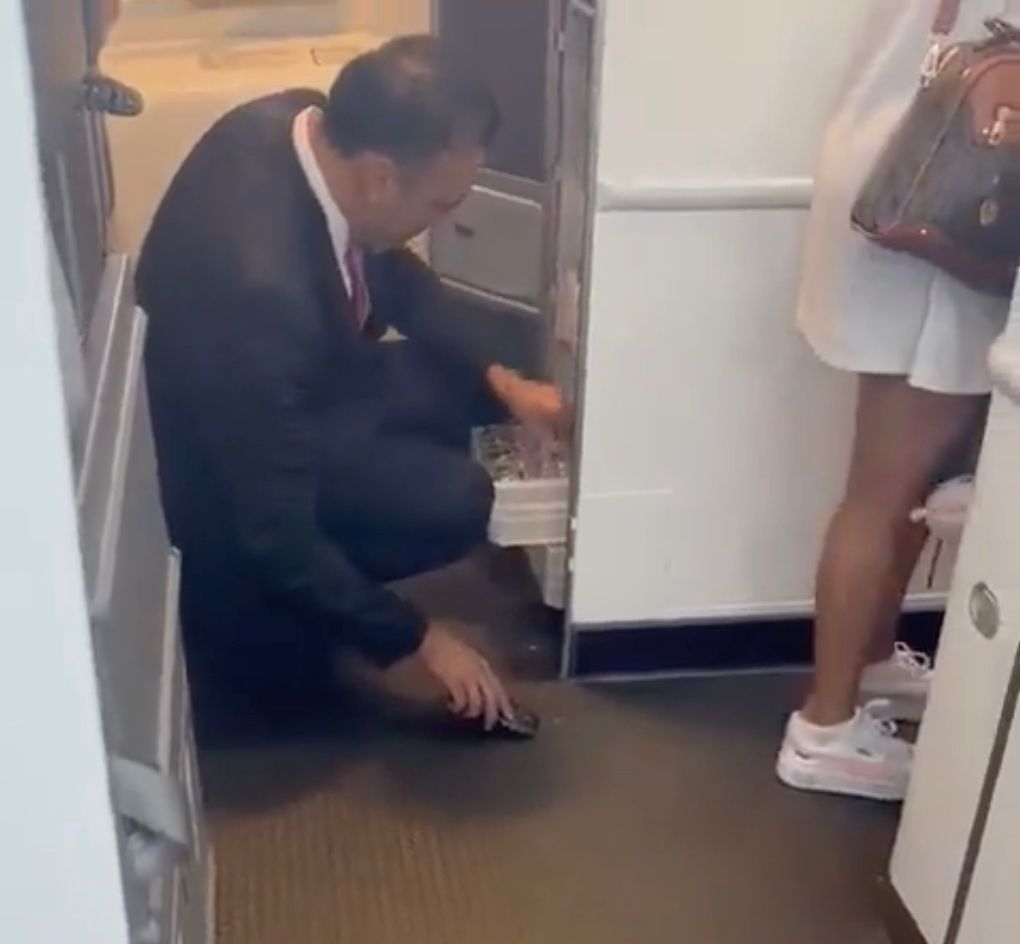 In response to the incident, Aeromexico has suspended the flight attendant and launched a comprehensive investigation.
The airline released a statement expressing their disappointment in the employee's conduct and assuring the public that such behavior goes against the company's values and code of conduct. Aeromexico is also collaborating with the Mexican Aviation Flight Attendants Union to ensure that stringent measures are put in place to prevent any recurrence of such incidents.
This incident has highlighted the need for airlines to take stronger measures to protect passengers from harassment and to ensure a safe and respectful environment on board. Aeromexico's prompt response to the situation demonstrates their commitment to passenger safety and their zero-tolerance policy for any form of harassment.