Türkiye's Istanbul Airport has been ranked the busiest in Europe with an average of 1,446 daily flights, the European Air Navigation Safety Organization (EUROCONTROL) announced.
EUROCONTROL's latest Air Traffic Operations Report covering the April 26-May 2 period revealed that Istanbul Airport was followed by Amsterdam with 1,314 daily flights, London Heathrow with 1,272 flights, Paris-Charles de Gaulle with 1,245 flights and Frankfurt with 1,194 flights.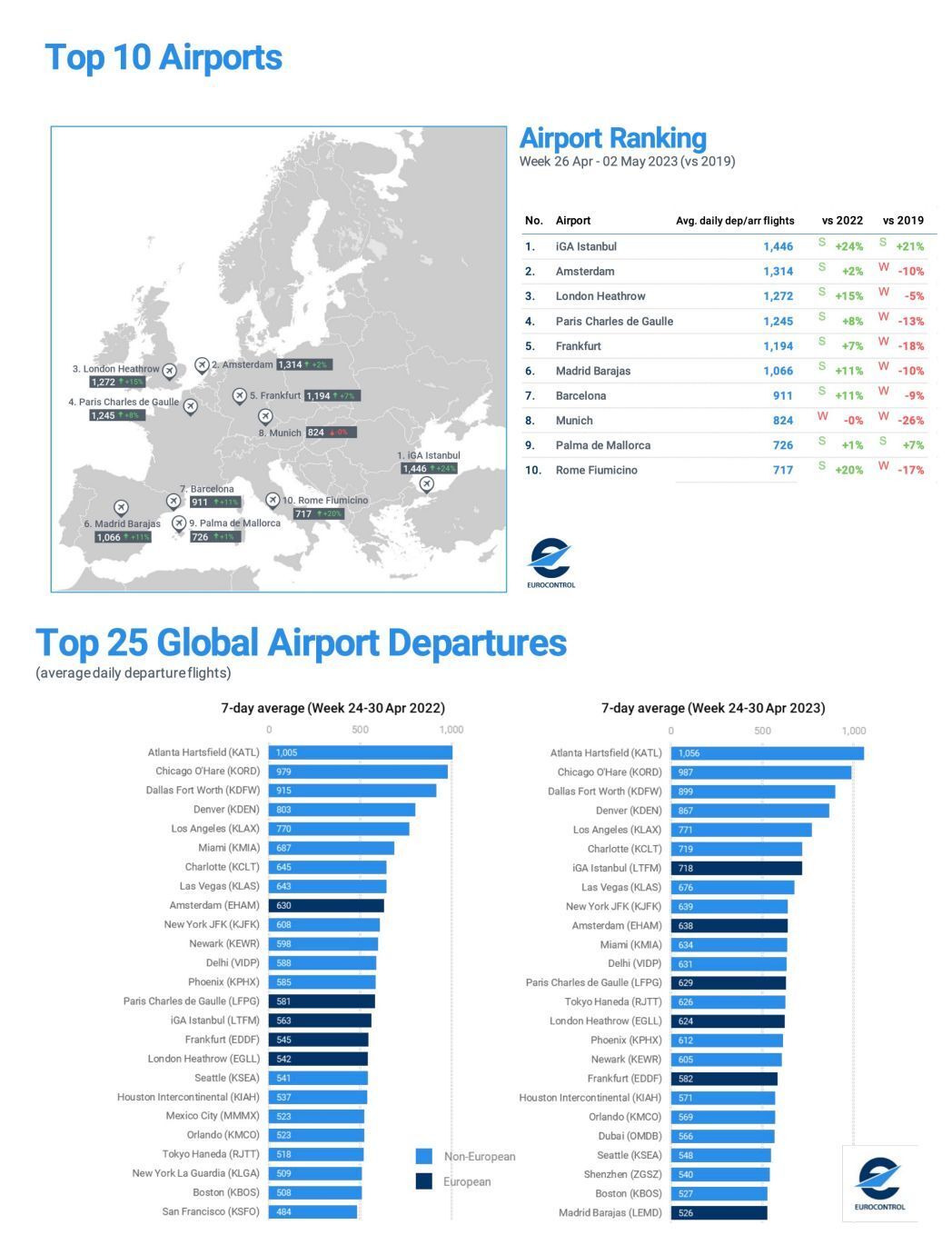 While 28,204 flights were carried out daily across Europe, this figure corresponded to 92% of the 2019 level before the COVID-19 outbreak.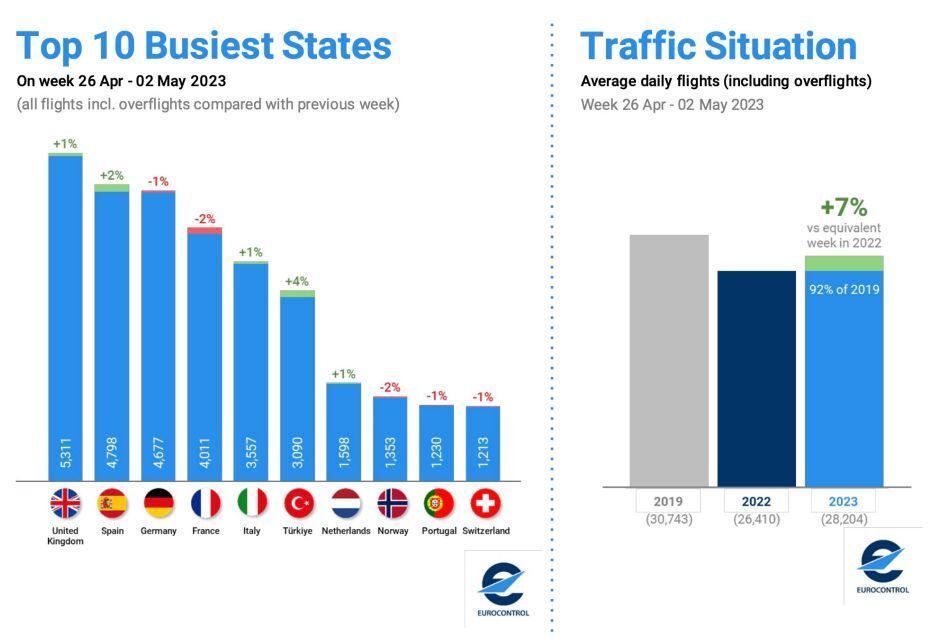 Istanbul Airport and Palma de Mallorca Airport, which serves Majorca, Spain's largest island, were the two airports that passed the 2019 levels among the top 10 in 2023.
Istanbul Airport ranked first, increasing the number of daily flights by 21% compared to 2019 and 24% compared to 2022.
Meanwhile, Turkish Airlines ranked third among the airlines with the most daily flights in Europe with 1,521.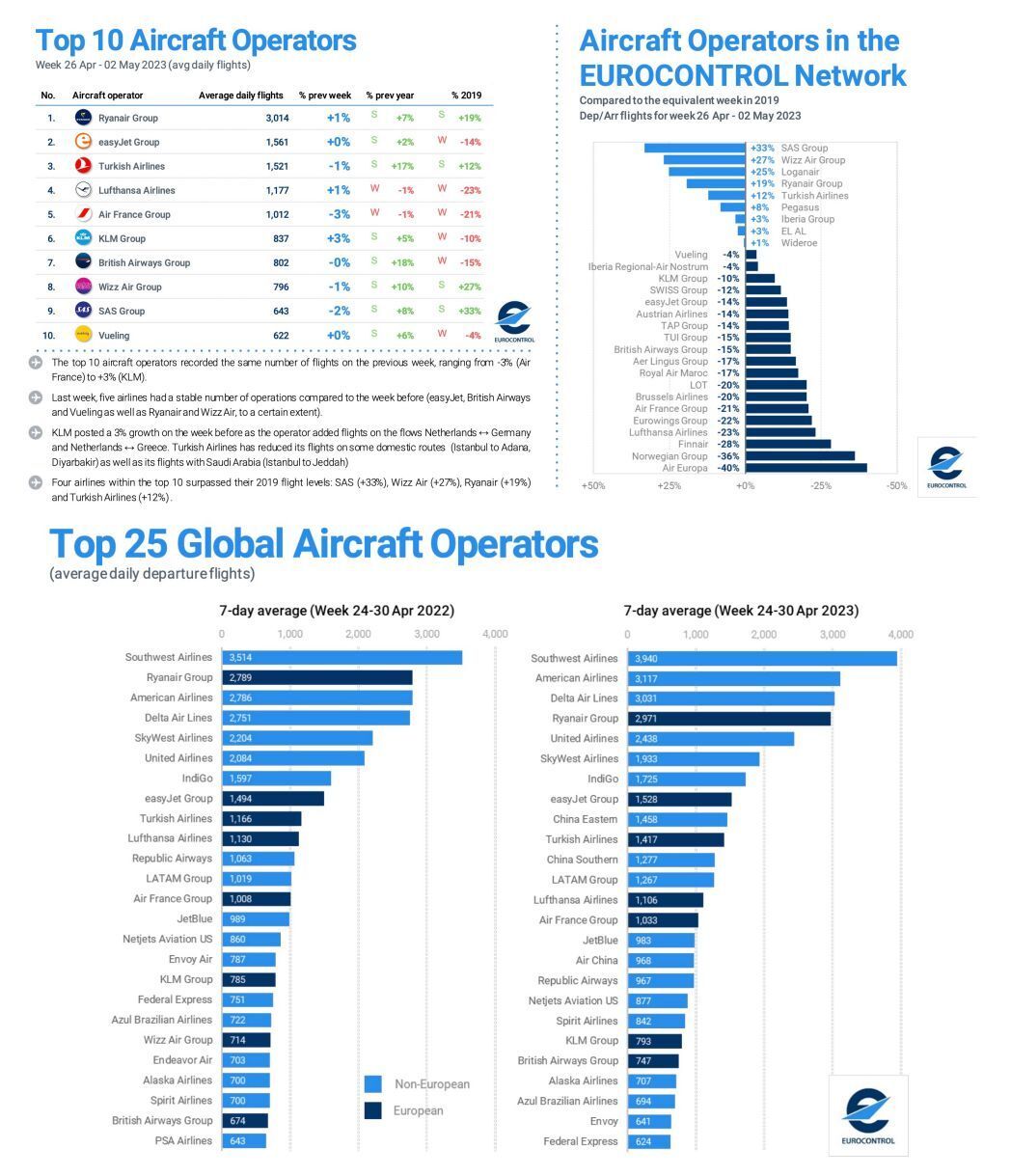 The European Network recorded 28,204 average daily flights (+7% vs 2022), increasing (+1%) vs the previous week and standing at 92% of 2019 levels.
In April, the number of flights in the Network was 90% of the 2019 levels, matching the base scenario of the flight forecast released in December 2022. (AA, EUROCONTROL)