Muay Thai, also known as Thai boxing, is a traditional martial art and combat sport that originated in Thailand.
It is known for its powerful and effective strikes, which utilize all eight limbs: punches, kicks, elbows, and knees. For this reason, it is often referred to as the "Art of Eight Limbs", making it one of the most comprehensive stand-up fighting styles in the world.
Over the years, Muay Thai has gained immense popularity, not just as a competitive sport but also as a form of fitness and self-defense. As a result, many enthusiasts from around the globe are keen to learn this martial art in its birthplace or seek destinations that offer authentic training experiences.
If you are interested in learning Muay Thai or advancing your skills, there are a few things to keep in mind when choosing a destination. First, consider your budget and how much time you have to train. Some destinations, such as Thailand, offer a wide range of training options at affordable prices. Others, such as the United States, may be more expensive, but they also offer the convenience of being close to home.
Another important factor to consider is the level of instruction available. If you are a beginner, you will want to choose a destination with experienced instructors who can teach you the basics of Muay Thai. If you are a more advanced fighter, you may want to look for a destination with a strong competitive scene.
Finally, think about what you want to get out of your Muay Thai experience. If you are looking for a challenging workout and a chance to learn from some of the best Muay Thai fighters in the world, Thailand is a great option. If you are looking for a more relaxed training environment, you may want to consider a destination such as Koh Samui or Phuket.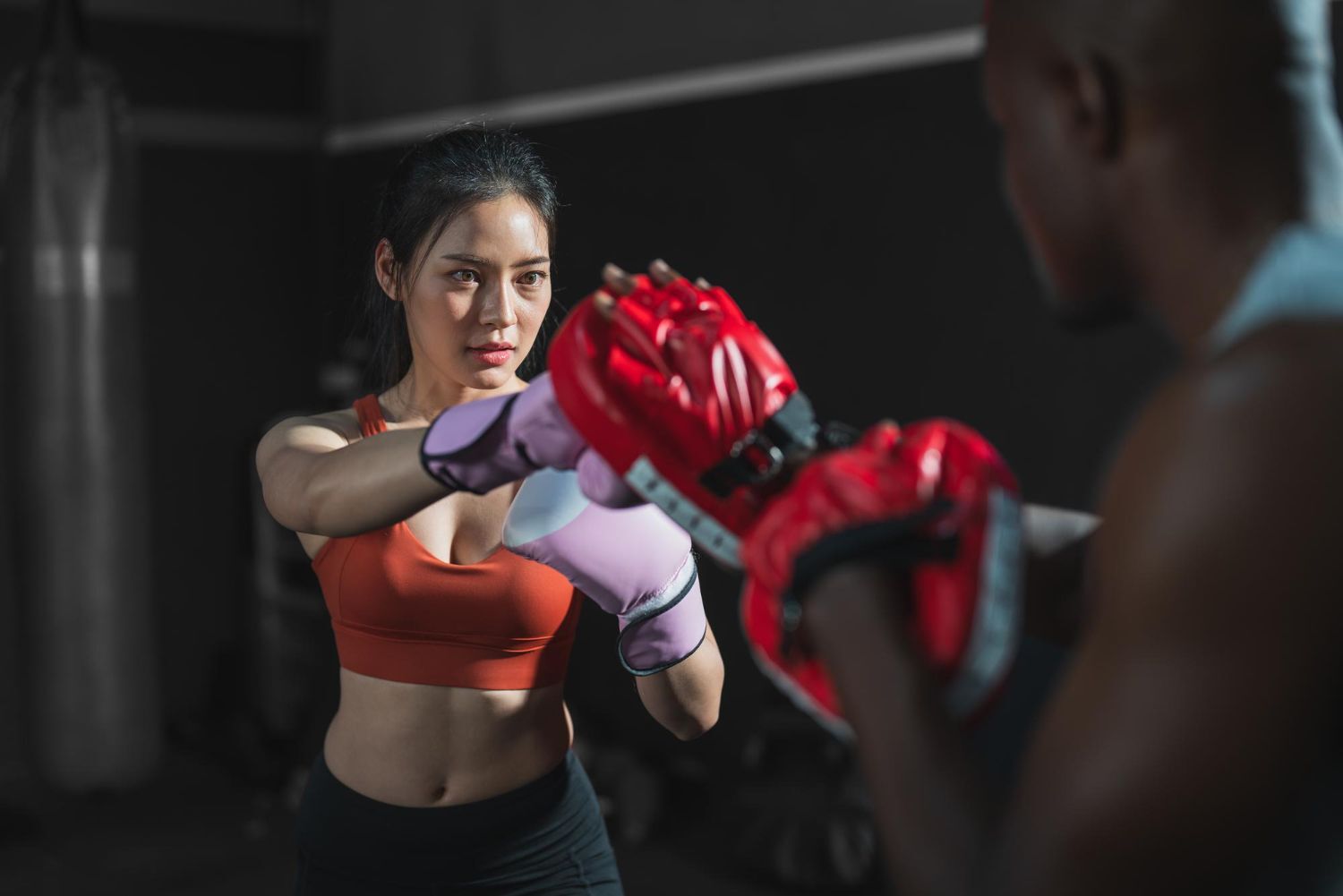 Thailand is dotted with numerous training camps, ranging from traditional schools in rural settings to modern gyms in bustling cities. Each offers a unique experience, shaped by its trainers, environment, and training methodologies. However, Thailand isn't the only destination for Muay Thai enthusiasts. As the sport's popularity has spread, so have quality training centers in various parts of the world.
Choosing the right destination to learn or advance in Muay Thai depends on what one seeks – whether it's the authentic Thai experience, high-quality training, cultural immersion, or a mix of all. Below is a curated list of destinations that are renowned for their Muay Thai training facilities and the experiences they offer.
1. Bangkok, Thailand
The capital city is home to some of the most prestigious Muay Thai gyms, including the famed Lumpinee and Rajadamnern stadiums. Training in Bangkok offers a blend of traditional techniques with modern amenities. The city's gyms attract top fighters, making it an ideal place for those looking to spar with the best. Experience the ancient martial art of Thailand from one of the best instructors in the country with this private tour that picks you up by a private driver from your Bangkok hotel and taken to the nearest Fitfac Muaythai gym within 30 minutes.
2. Phuket, Thailand
This island paradise is not just known for its beaches but also for its Muay Thai camps. Places like Tiger Muay Thai offer intensive training programs for both beginners and advanced fighters, often combined with fitness boot camps.
3. Chiang Mai, Thailand
Nestled in the northern part of Thailand, Chiang Mai offers a more relaxed environment. The city has several reputable gyms, and training here allows students to immerse themselves in Thai culture and traditions. Moreover, Chiang Mai hotels also offer Muay Thai learning classes.
4. Surin, Thailand
For those seeking a more rural and traditional experience, Surin is the place to be. The training is rigorous, and students often live with local families, offering a deep cultural immersion.
5. Koh Samui, Thailand
Koh Samui is a beautiful island in Thailand that is known for its relaxed atmosphere and stunning beaches. It is also a great place to learn Muay Thai. There are a number of high-quality Muay Thai gyms on the island, and the cost of living is relatively affordable.
6. New York City, USA
The Big Apple has seen a surge in Muay Thai gyms, with trainers often having trained in Thailand. Gyms like Evolution Muay Thai offer top-notch training in the heart of the city.
7. London, UK
With the growing popularity of Muay Thai in the UK, London boasts several quality gyms. KO Gym and Team Tieu are among the top choices for enthusiasts in the city.
8. Sydney, Australia
Down Under, Sydney has become a hub for Muay Thai enthusiasts. SRG Thai Boxing Gym is one of the many establishments offering quality training.
9. Rio de Janeiro, Brazil
Rio de Janeiro is home to some of the best Muay Thai gyms in Brazil, including Chute Boxe Academy, Team Nogueira, and Nova União. These gyms have produced some of the world's top Muay Thai fighters, including Anderson Silva, José Aldo, and Renan Barão.
10. São Paulo, Brazil
São Paulo is another great place to learn Muay Thai. There are a number of high-quality gyms in the city, including Team Nogueira, Nova União, and Evolux Fight Team. These gyms offer a variety of training programs to suit all levels of experience.
11. Curitiba, Brazil
Curitiba is a city in southern Brazil that is known for its high quality of life and its vibrant sports scene. There are a number of excellent Muay Thai gyms in Curitiba, including Chute Boxe Academy Curitiba and Team Nogueira Curitiba.
12. Florianópolis, Brazil
Florianópolis is a beach city in southern Brazil that is popular with tourists and locals alike. There are a number of good Muay Thai gyms in Florianópolis, including Chute Boxe Academy Florianópolis and Team Nogueira Florianópolis.
While these destinations stand out for their Muay Thai training facilities, it's essential to research and find a gym or camp that aligns with one's personal goals and preferences. Whether it's for fitness, self-defense, or competitive fighting, the journey of learning Muay Thai is sure to be an enriching experience.
FAQs
How long does it take to learn Muay Thai?
The amount of time it takes to learn Muay Thai depends on a number of factors, including your natural athletic ability, your prior training experience in other martial arts, and how often and consistently you train.
If you are a beginner with no prior martial arts experience, you can expect to learn the basics of Muay Thai, such as the basic punches, kicks, elbows, and knees, in a few months. However, it will take several years of consistent training to become proficient in Muay Thai and to be able to compete at a high level.
Here is a general timeline of what you can expect to learn at different stages of your Muay Thai journey:
Beginner (0-6 months): Learn the basic punches, kicks, elbows, and knees. Develop a basic understanding of Muay Thai footwork and movement.
Intermediate (6-12 months): Refine your basic techniques. Begin to learn more advanced techniques, such as combos, clinching, and takedowns.
Advanced (12-24 months): Develop your own unique style and fighting strategy. Begin to spar and compete regularly.
Professional (2+ years): Continue to refine your skills and compete at a high level.
Learning Muay Thai in Thailand vs Brazil
In Thailand, Muay Thai is deeply rooted in tradition, with rituals like the Wai Kru and traditional music accompanying training sessions. Brazil, known for martial arts like Brazilian Jiu-Jitsu (BJJ) and Capoeira, offers a more hybrid Muay Thai experience, blending elements of its native fighting styles.
Thailand boasts a range of training environments, from urban gyms to rustic camps in rural settings. The intense tropical climate adds to the challenge. Brazil's training centers, often in cities like Rio, provide a modern martial arts ambiance, with the country's tropical climate mirroring Thailand's.
Training in Thailand immerses students in Thai culture, from food to language. In contrast, Brazil offers a vibrant South American cultural experience, marked by festivals and lively celebrations.
In essence, while Thailand provides a traditional Muay Thai experience, Brazil offers a unique blend with its combat sports heritage. Both promise a holistic growth experience for practitioners.